Senator Elizabeth Warren and House Majority Whip James Clyburn announced they would be introducing legislation to wipe out up to $50,000 in student loan debt each for 42 million Americans.
The bill, if passed, would cancel some debt for 95 percent of borrowers and completely eliminate debt for 75 percent of borrowers, according to a Thursday press release.
The release emphasized the ability of the legislation, which will be introduced in both Congressional chambers in coming weeks, to alleviate loan debt taken on by individuals of color.
"The student debt crisis is real and it's crushing millions of people — especially people of color," Warren said in the statement announcing the legislation. "It's time to decide: Are we going to be a country that only helps the rich and powerful get richer and more powerful, or are we going to be a country that invests in its future?"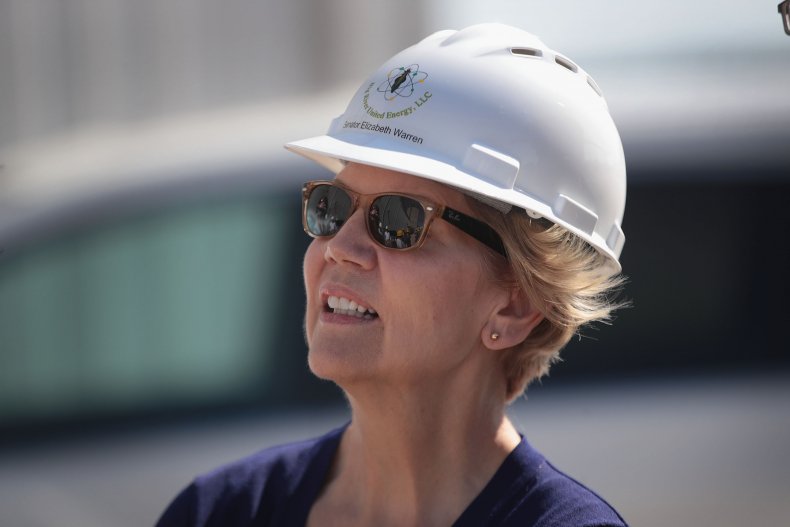 "For far too many students and families, the cost of higher education has meant daunting debt and a lifetime of student loan repayments," Clyburn said in the statement. "We need to allow people to get the kind of post-secondary education that will help them achieve their dreams and aspirations, and earn a living to become productive members of society."
A 2016 Brookings report found that black college graudates frequently accumulate signficantly more debt than their white counterparts. The research found that black graduates owe $7,400 more by the time they finish their undergraduate degrees.
Student loan debt has grown 157 percent in the last 11 years, and in April, Warren announced a sweeping platform intended to make college more affordable. The proposal included the cancellation of $1.25 trillion in student debt, offering free college education to all Americans and creating a $50 billion fund for Historically Black Colleges and Universities.
While noting the steady increase of student loans and nation's accumulation of debt, critics have questioned why Warren is directing money to address student loans, rather than other social issues. Speaking to Newsweek in April, Beth Akers, a senior fellow at the Manhattan Institute, noted that "a huge portion of the returns to postsecondary education are private, meaning they are enjoyed by only the person who earned the degree."
Student loan burden has been blamed by some for delaying younger Americans' timeline for making long-term large investments — like purchasing a home or saving for their childrens' education and their own retirement.
In 2013, Rohit Chopra—now a commissioner with the Federal Trade Commission, but then the Consumer Financial Protection Bureau's Student Loan Ombudsman—likened the burden of student debt to a "backpack" on college graduates' shoulders, preventing them from keeping pace with the economic success of previous generations for whom an education was significantly less expensive.
Congresswoman Alexandria Ocasio-Cortez has been outspoken on the issue of student loan debt and college tuition reform.
"We have an entire generation that is delaying or forgoing purchasing houses," Ocasio-Cortez told Time in a March interview. "Our entire economy is slowing down due to the student loan crisis.... An entire generation, which is now becoming one of the largest electorates in America, came of age and never saw American prosperity."
The congresswoman recently applauded billionaire Robert F. Smith for pledging to pay around $40 million to pay off the student loan debt of Morehouse College's 2019 graduating class, but also noted that "people shouldn't be in a situation where they depend on a stranger's enormous act of charity for this kind of liberation to begin with."