From Tiffany Haddish to James Corden, Fans Discuss 'Ellen Show' Replacements
Tiffany Haddish and James Corden are just some of the names being touted as possible new daytime talk show hosts following Ellen DeGeneres' announcement that her show is ending.
She has confirmed that her talk show is coming to an end in 2022 after 19 seasons.
The end of The Ellen DeGeneres Show comes after the program was rocked by toxic workplace claims.
However, the host, 63, has said the scandal is not the reason she decided to call it a day.
"[The allegations] almost impacted the show. It was very hurtful to me. I mean, very. But if I was quitting the show because of that, I wouldn't have come back this season," she told The Hollywood Reporter on Wednesday.
"When you're a creative person, you constantly need to be challenged—and as great as this show is, and as fun as it is, it's just not a challenge anymore," DeGeneres added.
Now Twitter users have been discussing alternative show hosts as a DeGeneres replacement.
Although the show is ending and no new chat show has been confirmed, people are speculating if a new talk show with a big-name host will be announced to take the slot of the show, prompting the hashtag #ReplacementsForEllen to trend on Thursday.
Comedian Tiffany Haddish is reportedly the favorite to replace DeGeneres as an NBC daytime talk show host, according to Page Six.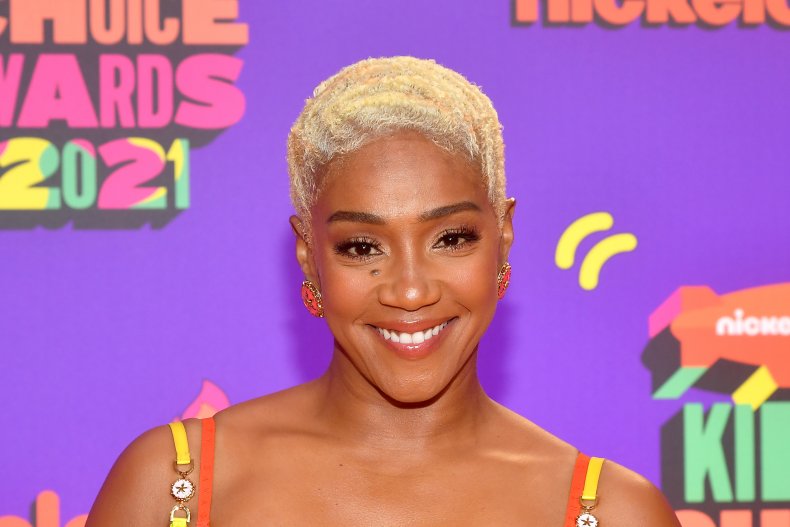 The 40-year-old actress has previously hosted Kids Say The Darndest Things and she also guest hosted The Ellen DeGeneres Show in October.
"So when they set up @TiffanyHaddish with the talk show to replace Ellen, will it be called 'The Tiffany Haddish Show,' or will she just go bold and call that junt 'Tiff'!?" reads one tweet.
While another added: "They probably gonna give Ellen show to Tiffany Haddish."
Meanwhile, late night's James Corden was rumored to be replacing DeGeneres last year when news of the toxic workplace allegations broke.
Randy Rainbow's name has also been circulating in relation to the #ReplacementsForEllen hashtag.
Other less plausible options for daytime television included comedians Eric Andre, Kate McKinnon and Dave Chappelle.
Many people hopped on the hashtag to joke about more absurd replacement suggestions such as Elmo, Niall Horan, Gary Busy and the Church Lady from SNL.
In August, Newsweek looked at possible replacements for DeGeneres that are not James Corden with Wanda Sykes, Laverne Cox, Ali Wong and Aisha Taylor featuring prominently in fan tweets at the time.