David Beasley, the U.N. World Food Program director, is right to challenge billionaire Elon Musk and others to donate to fight world hunger. Beasley has been pleading for the help of billionaires all year and recently Elon Musk responded on Twitter.
What Musk should realize is that donating to feed the hungry saves lives and helps build world peace. And help is needed now more than ever. Conflict, climate change and the pandemic have led to the biggest hunger crisis since the World War II era.
What did we do back then? We fed the hungry, including a heroic airlift that saved millions in the Netherlands. We also took action when famine threatened hundreds of millions in the aftermath of the war. Citizens, including the wealthy, responded to the challenge.
In fact, it was back in 1947 when Americans came together to donate to feed the hungry overseas with the Friendship Train. The train crossed America picking up donations from numerous cities and towns. Wealthy celebrities and regular citizens all donated.
President Harry S. Truman, in his first White House TV speech, encouraged everyone to get involved fighting hunger and make a contribution to achieving world peace. "Hunger and insecurity are the worst enemies of peace," former Secretary of State George Marshall said, as he crafted the European recovery program, which was known as the Marshall Plan.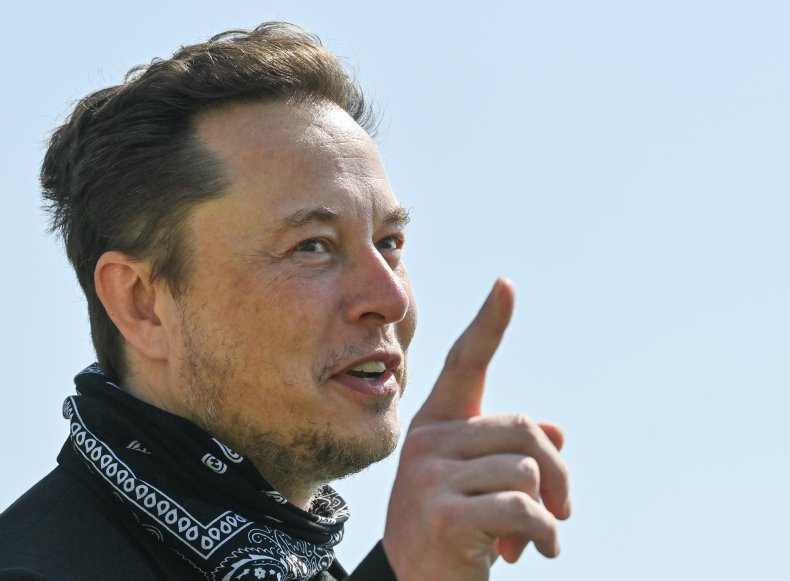 President Truman himself donated to buy CARE packages to send to Europe. Every donation of food changed a life and meant hope for the war weary.
Dwight D. Eisenhower made numerous public appeals to feed the world's hungry. As president, Eisenhower would create the Food for Peace program to fight world hunger.
Today, we need a similar all hands on deck approach to stopping the biggest global hunger crisis since that post World War II era. Musk can make a major contribution toward funding the most daunting and expensive relief missions in history.
Yemen is facing severe hunger from a civil war. The U.N. World Food Program (WFP) is feeding over 12 million people a month there with life-saving aid. It is a hunger relief mission requiring tons of funding, and WFP simply cannot keep up. And of course it's by far not the only crisis point.
Conflicts in Ethiopia, Syria, Nigeria, South Sudan, Burkina Faso and the Democratic Republic of the Congo are causing major hunger emergencies. The difficulty of providing aid in these war-torn countries must be emphasized. It is costly but it must be done to save lives. And in many of these countries, WFP has been forced to reduce rations because of low funding.
Donors like Musk can make a powerful difference by bringing some stability in these conflict zones with food, and that will help establish conditions for peace in the long run. With enough funding, WFP could expand life-saving nutrition for infants. School meal programs could be expanded to reach more kids in need, allowing children to be fed and stay in class.
In Madagascar, WFP runs a school feeding program which is a lifeline to children and their families during the severe drought caused by climate change. Without meals, children are forced to drop out of school to search for food. We need to expand this crucial life-saving school meals program to reach even more children in Madagascar. More funding could do this.
Musk himself would not have been able to succeed in life without food and education. He could help give that hope to millions of children with a large donation to WFP. With more funding, agriculture programs could also be expanded to help farmers.
But as former Secretary of Defense George Marshall once said, "The patient is sinking while the doctors deliberate." People are dying on a daily basis from hunger. The world's hungry need more than tweets. They need people with compassion advocating to feed the hungry and work for peace. A hunger crisis of this magnitude demands action. Elon Musk getting involved will save many lives and encourage others to join the fight as well.
Ending world hunger is a massive task that requires the teamwork of many. Musk can become a major leader of this effort. Let's hope he responds positively to Beasley's challenge and joins the Food for Peace movement at a time when it's needed most.
William Lambers is an author who partnered with the U.N. World Food Program on the book Ending World Hunger. His writings have been published by The New York Times, History News Network, Newsweek and many other outlets.
The views expressed in this article are the writer's own.