Elon Musk's Father Errol Says Child With Stepdaughter Was 'God's Plan'
Errol Musk, the estranged father of billionaire Tesla co-founder Elon Musk, has said the child he had with his stepdaughter 42-years his junior was "God's plan."
The 72-year-old South African entrepreneurial engineer and former emerald dealer has a 10-month-old child with Jana Bezuidenhout, his 30-year-old stepdaughter. Errol met Bezuidenhout, the daughter of his second wife Heide, when she was four.
Errol described their 10-month-old child Elliot Rush as "exquisite" in an interview with The Sunday Times.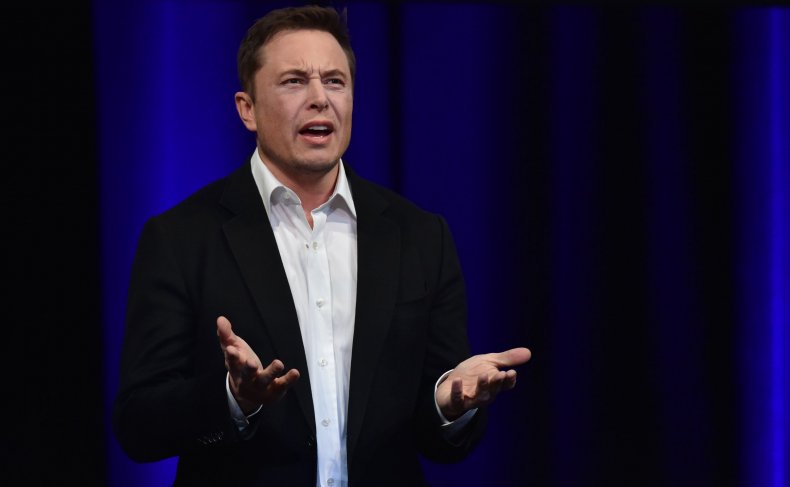 Bezuidenhout contacted Errol nearly two years ago after she split from her boyfriend, prompting him to offer his support. Errol told the newspaper that he does not see Bezuidenhout as a daughter, as she was raised away from him for long periods of time.
"We were lonely, lost people. One thing led to another—you can call it God's plan or nature's plan," he told The Sunday Times. Two months later, she revealed she was pregnant. A paternity test later confirmed the child was his. While Errol supports the mother and child, they do not live together.
"Of course I love him dearly, even though it wasn't planned," Errol told Mail Online.
Errol, who is single and has four ex-wives, said he can "hardly remember" Heide and wouldn't recognize her in the street. The pair were married for 18 years and share two children, and reportedly both live in South Africa's Western Cape province.
He suggested the birth has driven a wedge between his other family members, but denied it was the cause of "anger" between him and his SpaceX founder son Elon.
Errol described the moment when he revealed the birth to his daughter Alexandra "Ali" Musk: "She said I was insane, mentally ill. She told the others and they went berserk."
Errol divorced Elon's mother, the Canadian model and dietitian Maye Musk, when he was 10-years-old.
Read more: How much is Elon Musk worth?
During an interview with Rolling Stone last year, Musk broke down in tears as he recalled his relationship with his father. He said that his father was a "brilliant engineer" but a "terrible human being. My dad will have a carefully thought-out plan of evil," he said.
Elon said his father was guilty of "almost every crime you can possibly think of" and said one thing he had done was "so terrible, you can't believe it," but did not go into further detail.
Errol Musk and Jana Bezuidenhout did not immediately respond to a request for comment.