Elon Musk saw his net worth increase by a staggering $150 billion during the COVID-19 pandemic, a gain of over 600 percent, according to a new report.
The SpaceX and Tesla CEO is now the second-wealthiest American with an eye-watering $170 billion fortune.
Despite the U.S. economy reeling from an unprecedented unemployment crisis with millions of Americans out of work, Musk enjoyed a meteoric rise, in part, attributed to the success of technology giants that emerged stronger than ever.
The 50-year-old made the additional $150 billion from the start of the COVID-19 crisis on March 18, 2020, to August 17, 2021, according to a report from Americans for Tax Fairness (ATF), a political advocacy group, and the Institute for Policy Studies Program on Inequality (IPS), a Washington-based think tank.
The research organizations compared data from Forbes over a 17-month period.
Musk is also alleged to have paid no income tax at all in 2018, according to a trove of data from the Internal Revenue Service and leaked to ProPublica in June this year.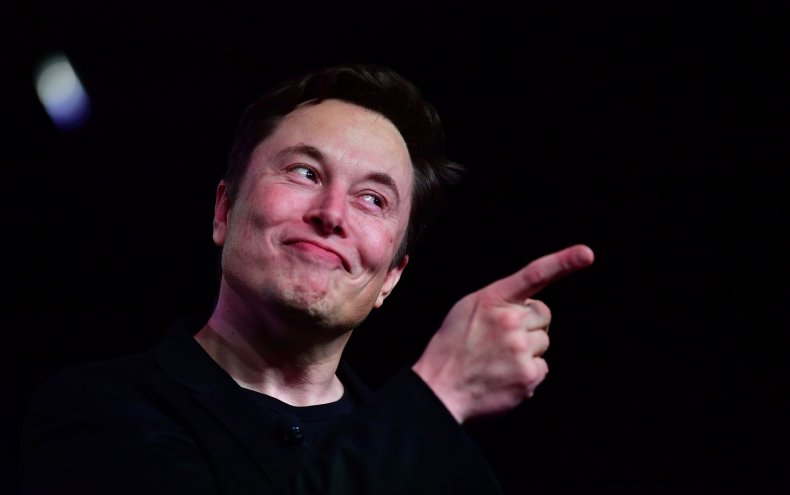 His billionaire counterparts also enjoyed an enormous increase in wealth over the course of the pandemic to the tune of a collective $1.8 trillion, according to the report.
The figure represents a surge of nearly two-thirds (62 percent), with their net worths rising from just short of $3 trillion in March last year to $4.8 trillion as of August 17 this year.
Top 10 Wealth Increases by American Billionaires During Pandemic
Source: ATF and IPS via Forbes.
Billionaire

Net Worth
Mar. 18, 2020
($ Billions)

Net Worth
Aug. 17, 2021
($ Billions)

17 Month
Wealth Growth
($ Billions)

Wealth
Growth

Source

Elon Musk

$0,25.

$0,175.

$0,151.

613.%

Tesla, SpaceX

Mark Zuckerberg

$0,55.

$0,129.

$0,74.

136.%

Facebook

Sergey Brin

$0,49.

$0,113.

$0,64.

131.%

Google

Larry Page

$0,51.

$0,117.

$0,67.

131.%

Google

Larry Ellison

$59.0

$0,117.

$0,58.

99.%

Oracle

Jeff Bezos

$113.0

$188.0

$75.0

66.%

Amazon

Steve Ballmer

$0,53.

$0,86.

$0,33.

63.%

Microsoft

Warren Buffett

$0,68.

$105.0

$0,38.

56.%

Berkshire Hathaway

Bill Gates

$98.0

$0,131.

$0,33.

33.%

Microsoft

Jim Walton

$0,55.

$0,69.

$0,15.

27.%

Walmart
Not only did the wealth of billionaires grow, but so did their numbers, the data showed.
In March of last year, there were 614 Americans with 10-figure bank accounts; this August, there are 708.
American billionaires collectively account for about four times more wealth than all of the roughly 165 million Americans in society's bottom half.
Their combined $1.8 trillion of increased wealth alone would pay for more than half of Biden's 10-year $3.5 trillion investment package, the findings suggest.
Just inching above Musk by a cool $13 billion, Amazon's Jeff Bezos takes out the title of wealthiest American billionaire with a $188 billion fortune.
Microsoft's Bill Gates comes in third with $130 billion and Facebook's Mark Zuckerberg narrowly comes in fourth place, sitting on $129 billion.
"This pandemic billionaire wealth surge is a grotesque milestone after three decades of wealth steadily flowing to the top," Chuck Collins, director of the Program on Inequality at the Institute for Policy Studies, told Newsweek. "Congress should act to restore taxes on the wealthy and limit further democracy-distorting concentrations of wealth and power."
Frank Clemente, ATF's executive director, similarly agreed. "The unconscionable growth in billionaire wealth through the misery of the pandemic is the clearest case I can imagine for the progressive tax reform working its way through Congress," he said in a statement on Tuesday.
"We have a historic opportunity this year to begin unrigging the tax code and rebalancing the economy through fairer taxes on the wealthy and corporations, including taxing wealth more like work, raising the corporate tax rate, and curbing corporate offshore tax dodging. We can't let the high-powered lobbyists for wealthy special interests stall this long-overdue reform."
Multiple politicians and public figures have called upon taxing the wealth of the richest Americans—not just their income.
Independent Vermont Senator Bernie Sanders introduced legislation earlier this month, known as the Make Billionaires Pay Act, that would levy a 60 percent tax on billionaires effective until the end of the calendar year.
If adopted, the proposal would tax the wealth gains made by 467 U.S. billionaires from March 18 to August 5.
"At a time of enormous economic pain and suffering, we have a fundamental choice to make," Sanders wrote. "We can continue to allow the very rich to get much richer while everyone else gets poorer and poorer. Or we can tax the winnings a handful of billionaires made during the pandemic to improve the health and well-being of tens of millions of Americans."
Democratic Senator Elizabeth Warren concurred, describing the tax system as "rigged for billionaires who don't make their fortunes through income, like working families do," in a tweet in June. "The evidence is abundantly clear: it is time for a #WealthTax in America to make the ultra-rich finally pay their fair share."
President Joe Biden has also vowed to increase taxes on the richest Americans, as part of his plans to address financial inequality across the nation.
Biden proposed to raise the top tax rate to 39.6 percent for people earning $400,000 a year or more in taxable income, which are estimated to be fewer than two percent of U.S. households.