Elon Musk Wants Twitter Board to Hear His Views, Despite Not Joining Group
Tesla CEO Elon Musk may not be joining Twitter's board, but he reportedly wants to be able to express his views to it anyway.
Musk has filed an amended Twitter holdings report with the Securities and Exchange Commission that stipulates he "may express his views to the Board and/or members of the Issuer's management team and/or the public through social media or other channels with respect to the Issuer's business, products and service offerings."
The news came after Twitter CEO Parag Agrawal said Monday that Musk had decided he will not be joining Twitter's board, despite saying last week he planned to do so. Musk became Twitter's biggest shareholder last week after buying a 9.2 percent stake in the company, a move that inspired debate about what changes his involvement could bring.
In a note to the company, also shared on Twitter, Agrawal said that Musk's board appointment was supposed to formally take effect Saturday but he informed the company that morning he would not be joining it. Agrawal did not provide any details on what prompted the change.
"I believe this is for the best," he wrote. "We have and will always value input from our shareholders whether they are on our Board or not. Elon is our biggest shareholder and we will remain open to his input."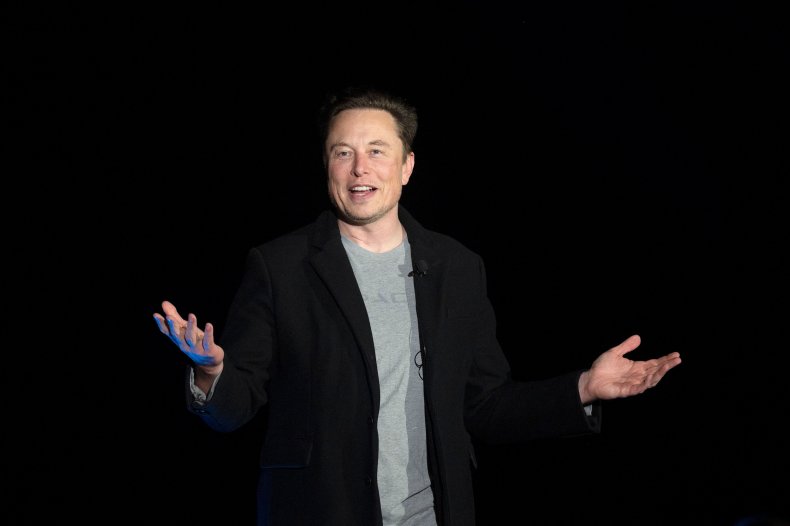 Agrawal's note did not mention how the company felt about the amended Twitter holdings report's specification that Musk may express his views through social media and other channels.
Last week, both Musk and Agrawal shared positive messages about Musk's board appointment—before he later turned it down.
Agrawal tweeted that he was "excited" to announce the move and said recent conversations with Musk showed he would bring "great value" to the board. In another tweet, he said that Musk was "both a passionate believer and intense critic" of the platform, "which is exactly what we need on @Twitter, and in the boardroom, to make us stronger in the long-term."
In a reply to the tweet, Musk wrote, "Looking forward to working with Parag & Twitter board to make significant improvements to Twitter in coming months!"
Musk, who is extremely active on Twitter and has more than 81 million followers, has not posted on the platform since Saturday. One of his tweets that day asked if Twitter was "dying," after saying that some of its most-followed accounts don't tweet often.
"There will be distractions ahead, but our goals and priorities remain unchanged. The decisions we make and how we execute is in our hands, no one else's," Agrawal wrote in the message. "Let's tune out the noise, and stay focused on the work and what we're building."
Newsweek reached out to Twitter for further comment, but it declined.
Update 4/11/22, 12:10 p.m. ET: This story was updated with additional information and background, including Twitter's declining to comment further.