Elon Musk Has Something to Say About Woody Harrelson Anti-Vax 'SNL' Speech
Elon Musk has reacted to Woody Harrelson's opening monologue on Saturday Night Live over the weekend, during which he shared a joke that was widely received as an anti-vaccine conspiracy theory.
The No Country for Old Men star, 61, returned to the long-running NBC show for a fifth time on Saturday, and began his monologue by talking about reading the "craziest script" after his last appearance on SNL back in 2019.
After rambling about various topics, he eventually got to the gist of what was in the script, telling the audience: "So the movie goes like this: the biggest drug cartels in the world get together and buy up all the media and all the politicians and force all the people in the world to stay locked in their homes.
"And people can only come out if they take the cartels' drugs and keep taking them over and over."
Harrelson "threw the script away," he said, adding: "I mean, who was gonna believe that crazy idea? Being forced to do drugs? I do that voluntarily all day."
The actor, who described himself as a "redneck hippie" in his monologue, divided viewers with his comments, drawing criticism from those who accused him of pushing conspiracies and praise from a number of conservative commentators.
Billionaire businessman Musk, 51, gave his thoughts on Harrelson's monologue after it was shared on SNL's verified Twitter account.
"Good one," wrote Twitter CEO Musk, who has made a number of controversial statements about the COVID pandemic in the past.
In the early days of the pandemic, as many countries were entering their first lockdowns, Musk tweeted that "the coronavirus panic is dumb"—a stance he reiterated in subsequent tweets.
"Based on current trends, probably close to zero new cases in U.S. too by end of April," he wrote a couple of weeks later and also stated that children were "essentially immune" to the virus—though he acknowledged the risk it posed to the elderly.
It's worth noting that children can catch COVID. Their symptoms are generally milder than in adults and may not show up at all, but children can still get seriously ill with the disease, according to Johns Hopkins Medicine.
Musk has appeared to side with those protesting vaccine mandates, writing in January that "Canadian truckers rule" in reference to the protests targeting vaccine requirements in Canada. "Freedom is being stripped away one piece at a time until it is gone."
He also told The New York Times' Kara Swisher in a 2020 interview that he would not get a vaccine since "I'm not at risk for COVID, nor are my kids."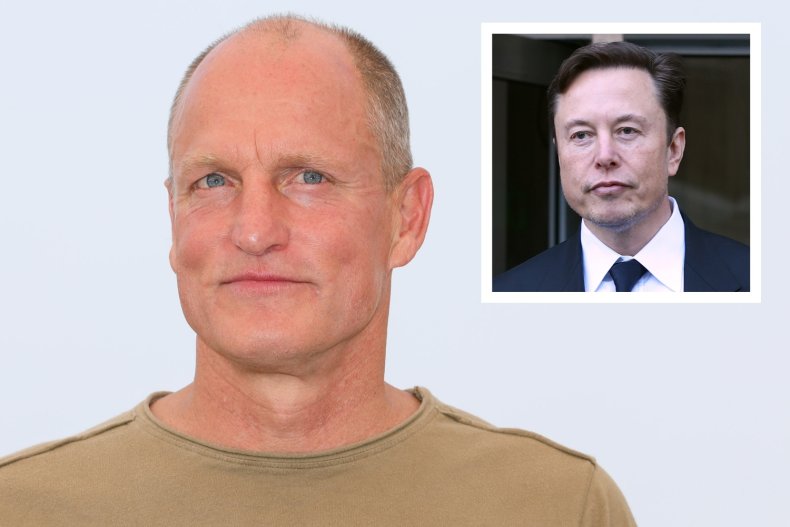 However, he later said he and his children had been vaccinated in an interview with Time and tweeted in 2021 that "I do support vaccines in general and COVID vaccines specifically. The science is unequivocal."
In January 2023, Musk tweeted that taking the second COVID booster vaccine "crushed" him. He also claimed that his younger cousin, who he described as being in "peak health," was hospitalized with myocarditis after taking the vaccine.
The Tesla CEO took aim at the White House's retired chief medical adviser Dr. Antony Fauci by tweeting in December 2022: "My pronouns are Prosecute/Fauci."
Fauci advocated for people to get vaccinated and wear masks during the pandemic, but has come under scrutiny from conservatives and conspiracy theorists over restrictions and the medical advice he offered.
The top immunologist became a target for people who questioned the benefits of the vaccine, saying it was dangerous. Various claims about the COVID vaccine's safety have repeatedly been dispelled by the Centers for Disease Control and Prevention (CDC).
Back in April 2020, Musk sent bilevel positive airway pressure or continuous positive airway pressure machines—devices that help patients breathe—to various hospitals in California. Though these are not the same as more costly mechanical ventilators, which have helped seriously ill COVID patients, some of the hospitals told CNN they were grateful for the support.
Meanwhile, Cheers star Harrelson has also made previous remarks about the pandemic.
He was among those who pushed the conspiracy theory that 5G cellular networks were linked to the virus.
He also spoke about his belief that masks don't work to limit the spread of COVID in an interview with Vanity Fair last year.
"As one who doesn't believe in the germ theory, I find it rather absurd," he said.