Elton John Is Bringing 'The Devil Wears Prada' to Broadway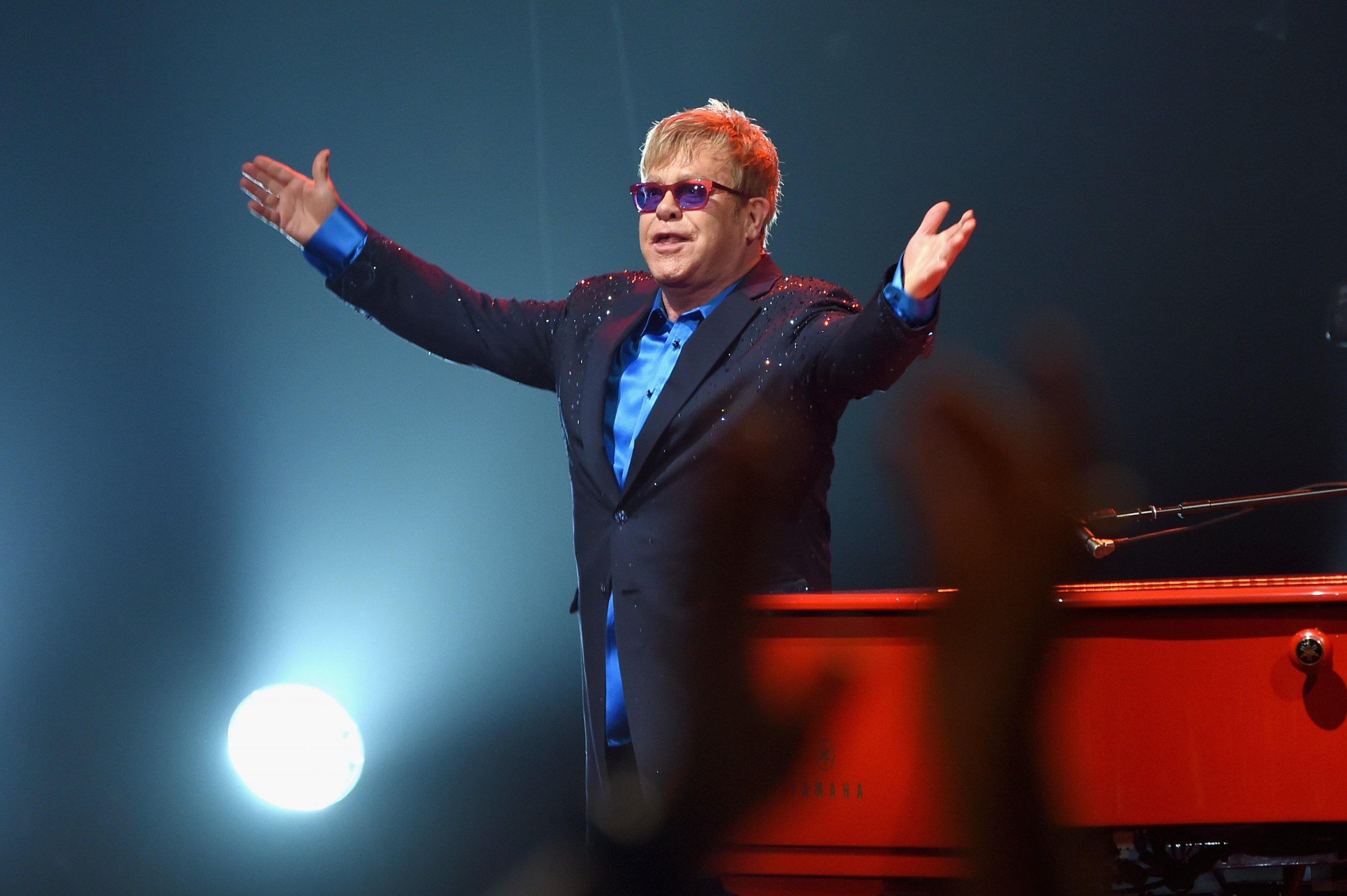 Miranda Priestly will be stomping her way onto Broadway in a musical adaptation of The Devil Wears Prada, featuring original music created by Elton John.
The award-winning singer and songwriter is lending his musical credentials to the production in collaboration with playwright Paul Rudnick.
John previously provided the music for both Disney's The Lion King film and musical, and the musical adaptation of Billy Elliot.
The stage musical is being produced by Kevin McCollum, a Broadway veteran and three-time Tony Award winner for best musical for In the Heights, Avenue Q and Rent. Fox Stage Productions and John's Rocket Entertainment will co-produce.
The Devil Wears Prada franchise was first launched as a 2003 novel by Lauren Weisberger, loosely based on her experiences working as a fashion assistant under Vogue editor Anna Wintour.
The book was adapted into an acclaimed 2006 movie that starred Meryl Streep as the cold and demanding editor of fashion bible Runway, Miranda Priestly. Anne Hathaway played Priestly's fish-out-of-water assistant, Andy, while Emily Blunt had a breakout role as dutiful-but-biting first assistant Emily.
"Re-imagining The Devil Wears Prada for the musical theater is super exciting," said John in a statement published by Deadline. "I'm a huge fan of both the book and the feature film and a huge aficionado of the fashion world. I can't wait to sink my musical teeth into this hunk of popular culture."
"To bring The Devil Wears Prada to the stage, we knew we needed to find artists as inimitable as the characters in the story," McCollum and Fox Stage Productions' Bob Cohen said. "We needed artists whose work has run the gamut from music and publishing to drama and fashion. We could think of only two names: Elton John and Paul Rudnick. That's all!"
Streep's turn as Priestly in the 2006 film adaption spawned many memorable lines, including the editor's popular catchphrase: "That's all." But Streep's ability to make an emphatic statement with just a look—pursed lips, or a narrow-eyed glare—added an extra charm to the character, and landed her an Oscar nomination for best actress in 2007.
Weisberger returned to the characters of Andy and Priestly with a 2013 sequel book, Revenge Wears Prada.
Devil Wears Prada director David Frankel recently said there are no plans to adapt the book into a film.
"We're afraid of revisiting it. We got lucky one time, we did something that turned out to be quite special. Any effort to duplicate that might just dilute it, so I think we're all content to let those characters live in the past," he told Culture Trip.
Streep and Blunt will, however, reunite in Disney's upcoming Mary Poppins sequel in which Blunt will play the lead role made famous by Julie Andrews.