Emily Ratajkowski Appears Without Wedding Ring Amid Divorce Rumors
Emily Ratajkowski was spotted without her wedding band or engagement ring amid rumors she and husband Sebastian Bear-McClard have split.
The Gone Girl actress, 31, who shares son Sylvester Apollo Bear with the film producer, was spotted walking their dog Colombo in New York City on Friday, July 15, sans sparklers. She looked casual in a white crop top, loose-fitting jeans and sunglasses.
Breakup rumors first started swirling in June when Ratajkowski was photographed in Tribeca without her rings, which have also been missing from her social media posts as of late.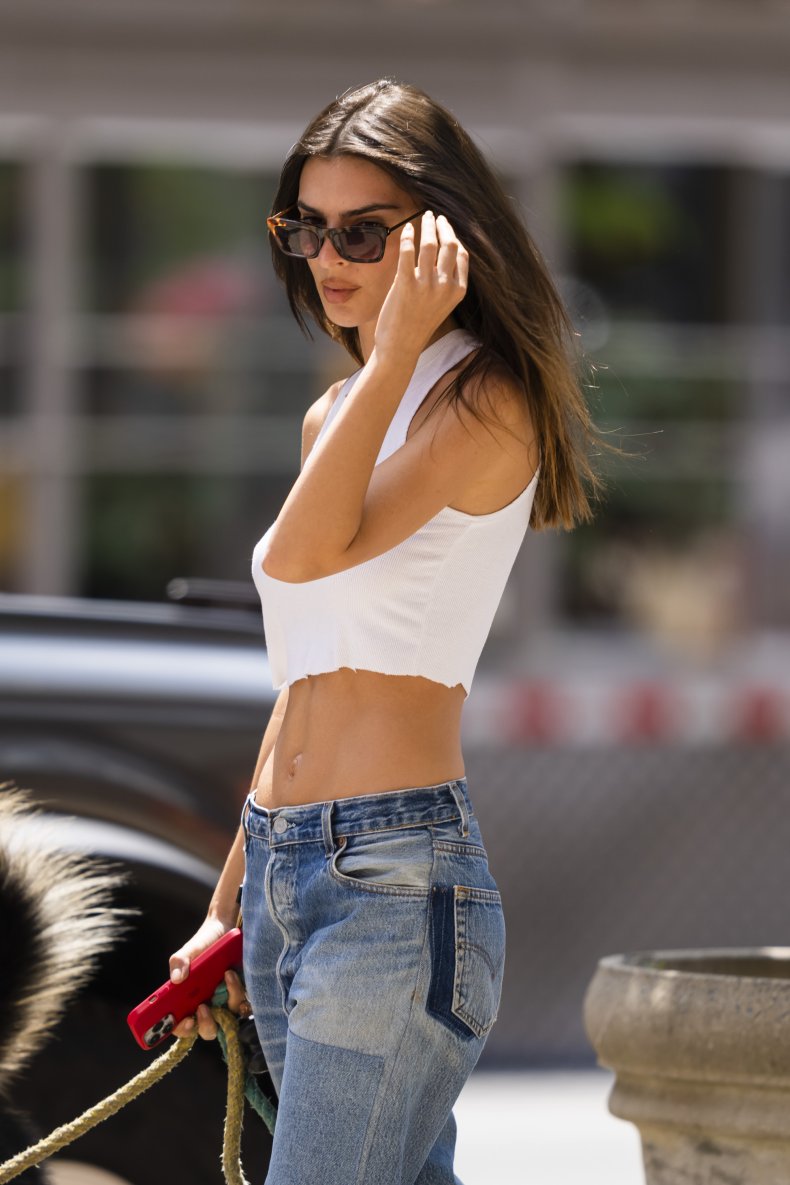 "Omw [on my way]," she captioned several sultry selfies in the backseat of a car on July 9. Three days earlier, she shared a video of herself using the sidewalk as a runway also without rings. In the same carousel, Ratajkowski appeared in a shot with her bare hands covering her breasts.
The supermodel and Bear-McClard got married in a surprise courthouse ceremony in February 2018, just a few weeks after she went public with their relationship. "Soooo I have a surprise," Ratajkowski captioned a slew of photos via Instagram at the time. "I got married today."
Following their honeymoon in Utah, the We Are Your Friends star revealed she didn't initially get a ring. "He proposed to me at Minetta Tavern (a bar in New York). He didn't have a ring, so I said, hmm, nah," Ratajkowski joked during an appearance on The Tonight Show Starring Jimmy Fallon. "Then he took the paperclip that the bill was paid with and made me a ring, which I thought was really romantic."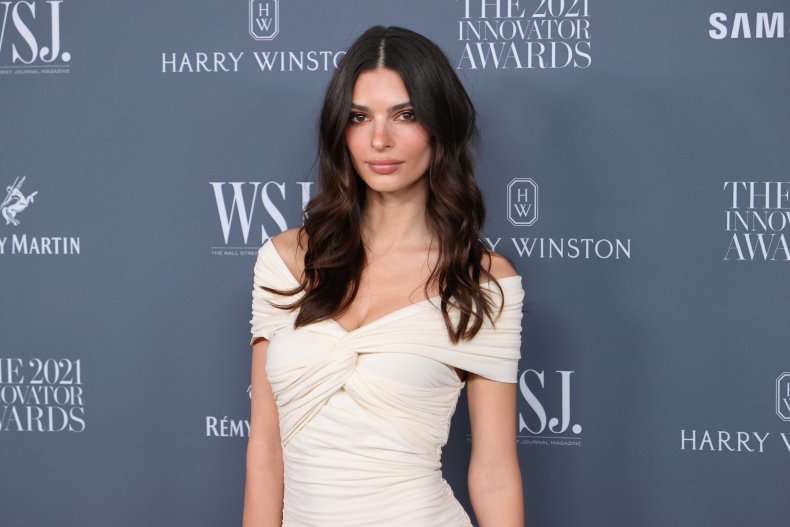 Eventually, she got a gorgeous two-stone ring that featured a square princess cut diamond next to a pear-shaped stone set on a tilted angle atop a gold band.
As for their wedding bands, Ratakjowski told Fallon their unique backstory. "In Chinatown, we bought an ounce of gold and decided to melt down the gold to make the rings. I said, 'I don't think we can melt down gold, like that just seems kind of difficult,'" she recalled. "But then, he found a store in Midtown and found a man who melted down rings and hammered them out, using a blowtorch. They were meant to be temporary, but now I'm attached and I really don't want to get rid of it."
In October 2020, the mom of one announced she and the actor were expecting their first child together. She told Vogue in a personal essay about her first-time experience: "It's something a woman does by herself, inside her body, no matter what her circumstances may be."
The London-born star continued: "Despite having a loving partner and many female friends ready to share the gritty details of their pregnancies, I am ultimately alone with my body in this experience. There is no one to feel it with me—the sharp muscular aches in my lower abdomen that come out of nowhere while I'm watching a movie or the painful heaviness of my breasts that now greets me first thing every morning. My husband has no physical symptoms in 'our' pregnancy, another reminder of how different a woman and man's experience of life can be."
The couple has yet to comment on the speculation, but Newsweek reached out to Ratajkowski and Bear-McClard's representatives for comment.