Emma Watson Is Having to Defend Her Feminism. Again.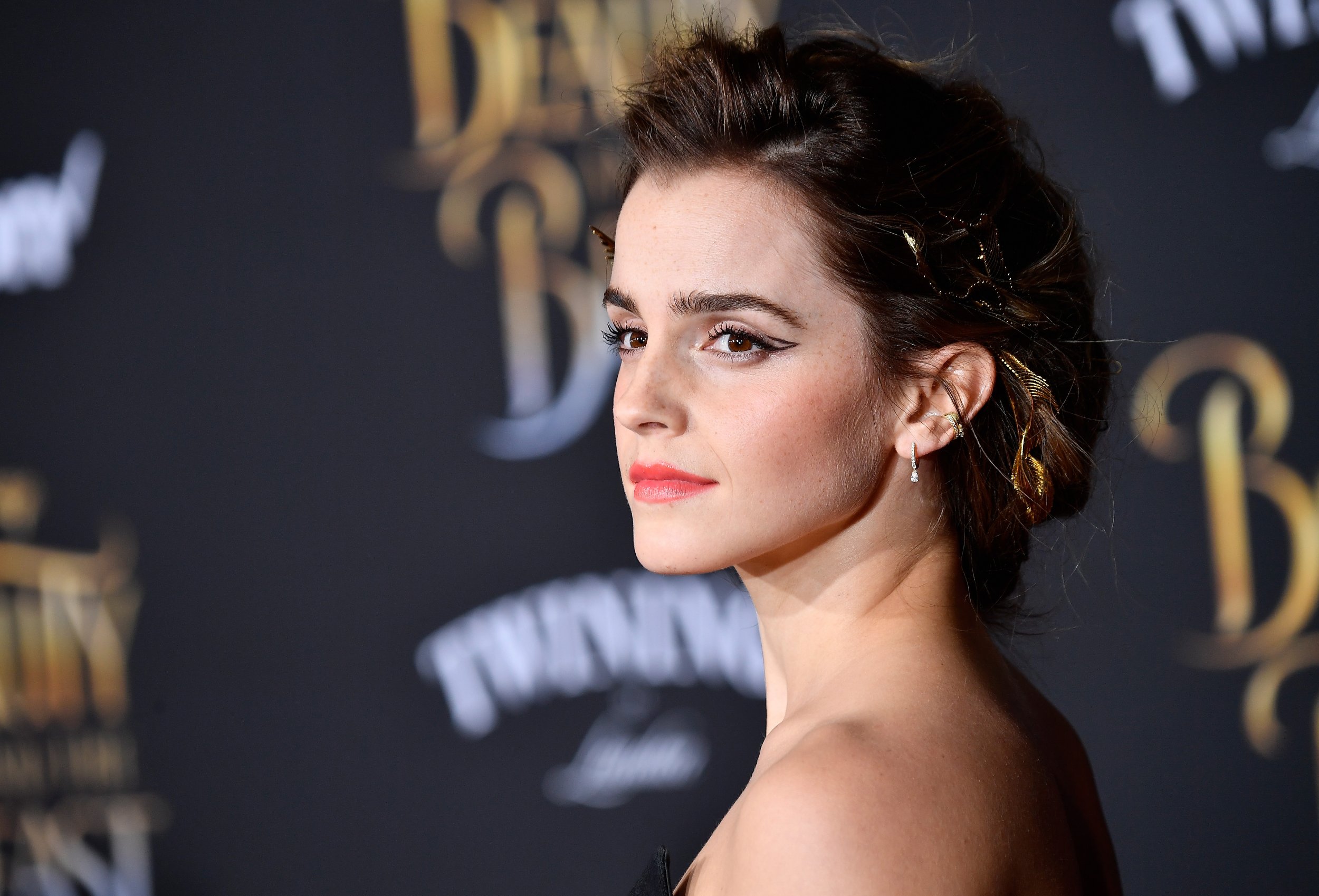 Emma Watson's promo trail for her starring role in Disney's Beauty and the Beast has been hijacked by questions over her feminism, or lack of, depending on the source.
The actor and UN Women goodwill ambassador recently came under scrutiny for posing topless for Vanity Fair , with just a crocheted white shawl covering part of her breasts.
Watson told the BBC she was "confused" by the furore and proceeded to school her critics, saying: "I really don't know what my tits have to do with it."
"Feminism is about giving women choice. Feminism is not a stick with which to beat other women with. It's about freedom, it's about liberation, it's about equality."
But that didn't quell the mob.
In his MailOnline column on Monday, television presenter and former newspaper editor Piers Morgan said it was hypocritical of Watson to defend her own photoshoot when, in an interview in 2014, she had appeared to criticize singer Beyoncé's self-titled 2013 visual album.
Related: Newsweek reviews Disney's 'Beauty and the Beast'
"I felt her message felt very conflicted in the sense that on on the one hand she is putting herself in a category of feminist, but then the camera, it felt very male, such a voyeuristic experience of her," she told Wonderland magazine at the time.
Watson did indeed make those remarks, as Morgan pointed out, but that wasn't all she said.
In a tweet posted Tuesday morning, the Harry Potter star shared the full excerpt of her comments about Beyoncé, taken from a conversation with actor, writer and fellow feminist Tavi Gevinson:
On the subject of Beyoncé's 2013 visual album that spawned the hit song "Drunk in Love" and the sexually suggestive "Partition," Watson admits she was "conflicted" by the "voyeuristic" male gaze of some of the visuals. But she and Gevinson both believe that the videos are informed by her marriage to rapper Jay Z and celebrate their relationship—their sex life, as well as their parenthood, included.
"She definitely shows off her husband a lot in the videos, she definitely performs for him, but again, it's so much her choice," says Gevinson. "It also shifts the male part of it from a male audience to her husband, and I'm happy that she shows off her marriage in a world full of stereotypes about what monogamous relationships look like for African-Americans."
Watson then adds, "[She] does make it clear that she is performing for him."
The actor continues: "I would say you do get a sense of, 'I can be a feminist, I can be an intellectual, I can be all these other things, but I can also be OK with my femininity and being pretty…'"
"That really is the most interesting thing about the album," Watson concludes. "It is so inclusive and puts feminism and femininity and female empowerment on such a broad spectrum."
That sounds pretty in line with her most recent comments that feminism is "about giving women choice." But there's always the old adage about facts and a good story.