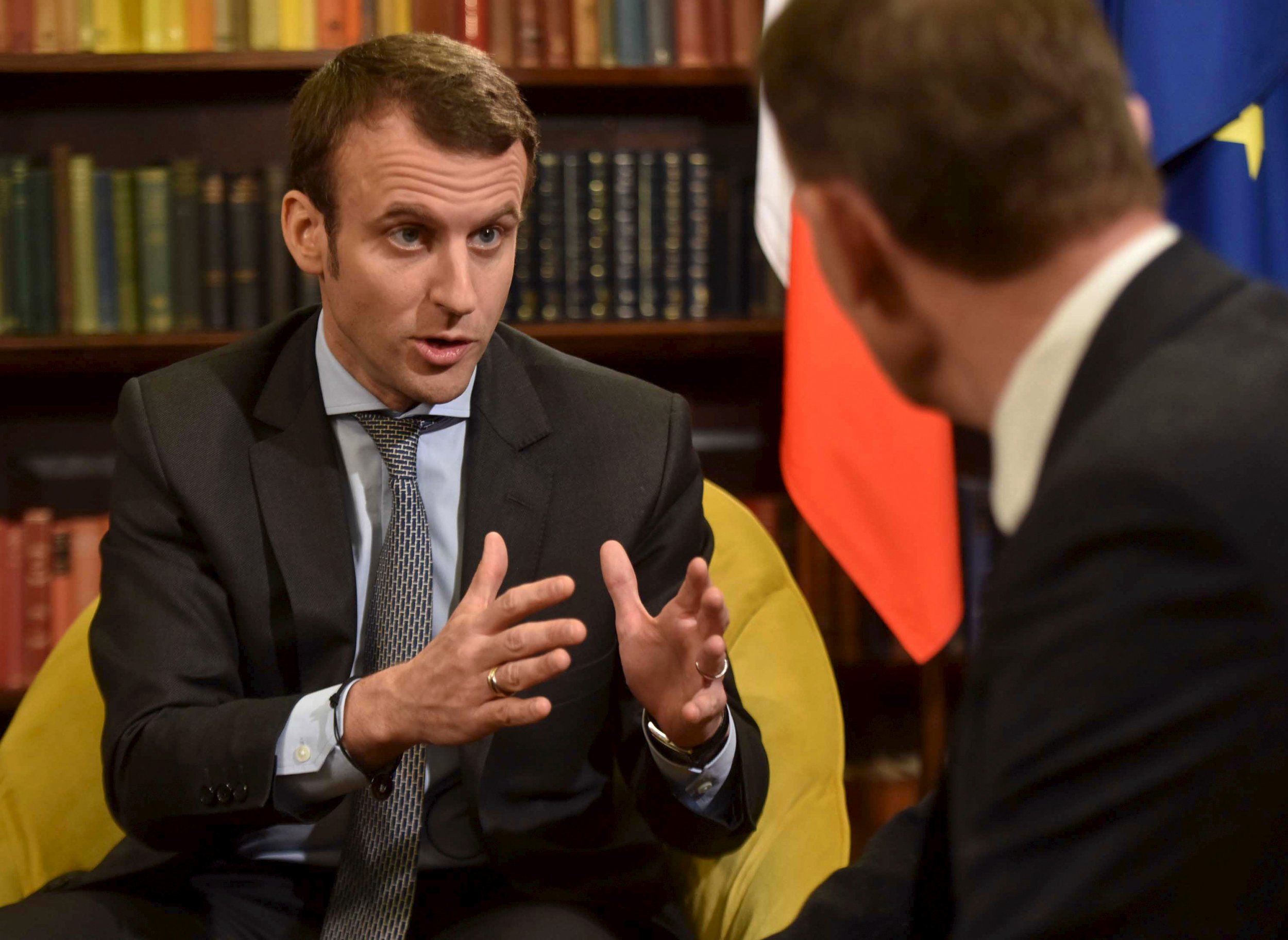 French Finance Minister Emmanuel Macron sparked a government row on Wednesday after he advocated scrapping France's wealth tax, furthering his reputation as a disruptive centrist looking to make his mark on French politics.
Speaking to the obscure financial magazine Risk , Macron, who is positioned on the rightwards edge of the Socialist government in which he serves, suggested he wanted to get rid of the Solidarity Tax on Wealth created by Socialist president François Mitterrand in 1981. "I believe that taxing wealth is not efficient... and it would be preferable to increase inheritance taxes instead," he said.
The comments were picked up, only to be shot down by an exasperated Prime Minister Manuel Valls, who told local radio that cancelling the tax would be a "mistake" and urged "every minister" to focus on their personal briefs.
Macron, an ambitious former banker who only entered government in 2014, is considered to be on maneuvers, and some observers think he could launch an extraordinary presidential bid for next year's election. He recently launched his own political movement En Marche! (forwards!), and even relinquished membership to the party whose government he serves.
His independence has made him bold enough to criticize such socialist sacred cows as the 35-hour working week and restricted Sunday opening for shops. His dynamism and personal charm contrasts sharply with President Francois Hollande, who is widely perceived to be ineffective and is woefully unpopular in the polls.
Such iconoclastic views have earned him abuse from France's left, both inside and outside parliament. But Joseph Downing, a fellow at the London School of Economics who teaches French politics , thinks it could play to Macron's advantage with the general public.
"Given that both of these figures [Hollande and former president Nicolas Sarkozy] and their respective parties have been seen to fail really opens up the landscape in a way that it possibly hasn't for quite some time," Downing says, "so actually someone who is a bit more of a newcomer could well be in with a shot."