Calais Jungle Could Reach Britain in Event of Brexit, Warns French Minister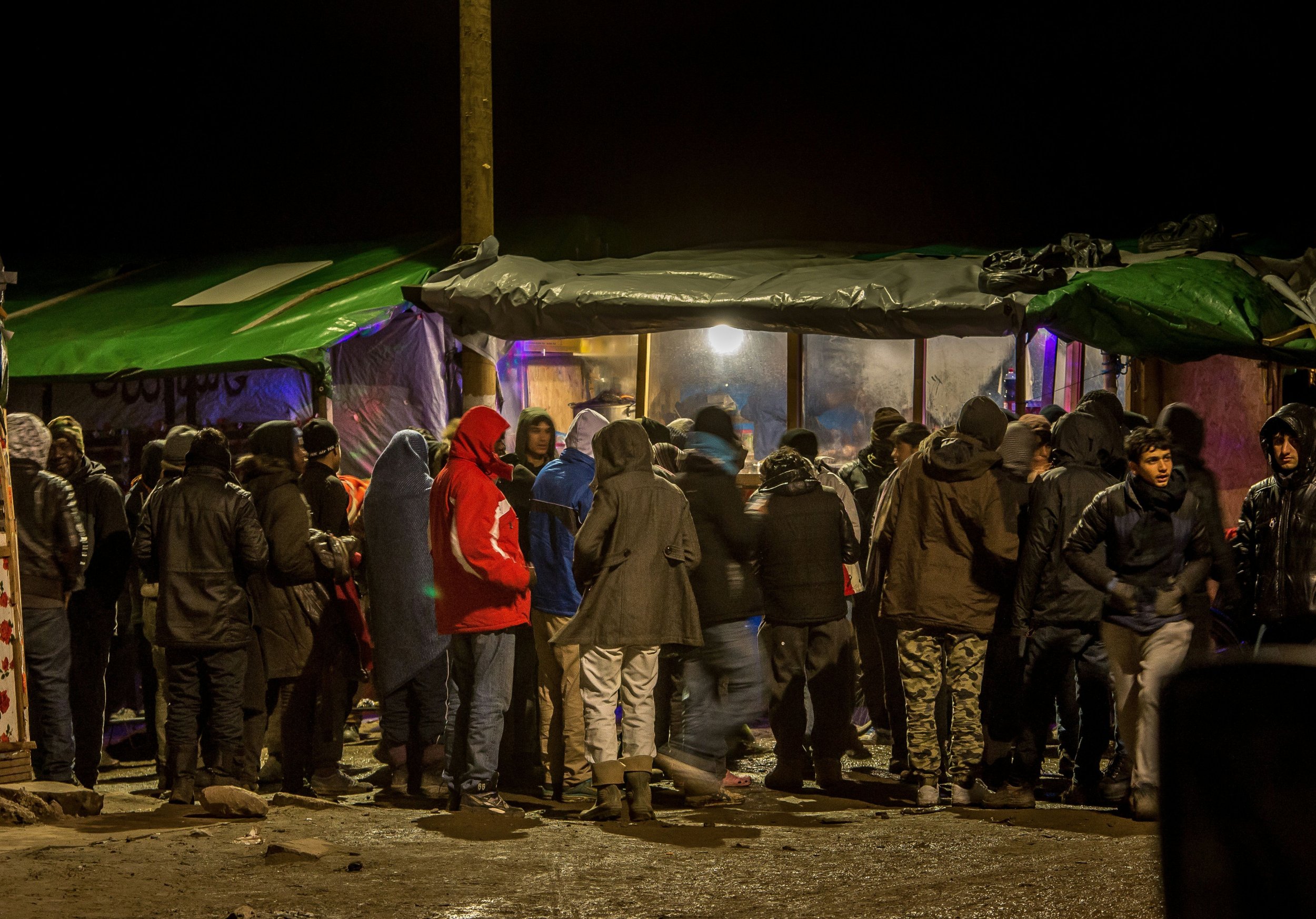 Thousands of refugees and migrants currently residing in Calais could end up in the U.K. if it leaves the European Union, France's finance minister has warned.
Emmanuel Macron told the Financial Times that a vote by the U.K. to leave the EU on June 23 could void a bilateral deal known as the Le Touquet agreement. The deal allows Britain to carry out border checks on the French side of the Channel and its dissolution could mean that some of the migrants and refugees currently in the Jungle camp in Calais—part of which French authorities began dismantling on Monday—could make it to British shores before they encountered U.K. border guards.
French authorities estimate that around 3,700 people are housed in the Jungle camp, but U.K.-based charity Help Refugees claims the total number is closer to 6,000. Refugees and migrants have clashed with French demolition teams, as many do not wish to leave the camp or seek asylum in France, preferring instead to attempt to cross the Channel for the U.K.
Macron also warned that a Brexit could result in an exodus of workers in London's financial services sector, as their rights under the EU's "financial passport"—which allows workers to conduct certain cross-border financial activities without having to seek authority from the host state—would be affected.
"If I were to reason like those who roll out red carpets, I would say we might have some repatriations from the City of London," said Macron, hinting at a speech given by British Prime Minister David Cameron at the G20 summit in 2012, when he vowed to "roll out the red carpet" for French firms to relocate to London when France raised taxes in 2012.
Macron's comments came ahead of a visit to France by Cameron on Thursday, where he is to meet French President Francois Hollande and argue that membership of the EU boosts British security. The meeting, the first Franco-British summit since members of the Islamic State militant group (ISIS) killed 130 people in Paris in November 2015, provided "an opportunity to discuss how we can work even more closely together to keep our people safe," Cameron said in comments released by his office prior to the visit.