Two workers were fired from a North Carolina company after refusing to participate in Christian prayer sessions, according to a federal agency.
A lawsuit filed by the Equal Employment Opportunity Commission (EEOC) on Tuesday claimed that Aurora Pro Services, a home repair company based in Greensboro, North Carolina, required all employees to attend daily Christian prayer meetings from at least June 2020.
The company owner led these sessions, which included "Bible readings, Christian devotionals, and solicitation of prayer requests from employees," according to the EEOC's complaint. At times, prayers were requested for "poor performing employees who were identified by name." The owner also took a roll call and reprimanded employees who missed the meetings.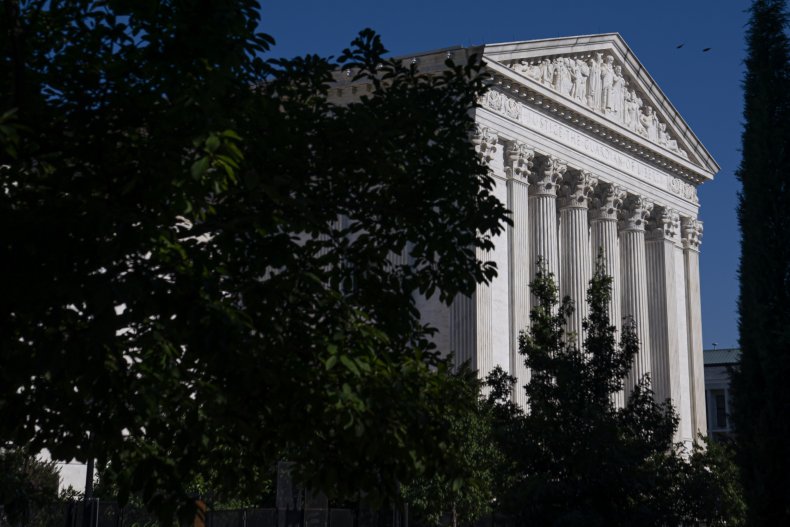 A construction manager who identified as an atheist asked to be excused from the prayer meetings in fall 2020. The owner refused, saying that "he did not have to believe in God, and he did not have to like the prayer meetings, but he had to participate," the complaint alleged.
Shortly after, the manager's base pay was allegedly cut from $800 to $400 per week. Then he was fired.
In January 2021, a customer service representative for Aurora Pro Services who said that she was agnostic also asked to stop attending the meetings. In response, the owner allegedly said she was "not a good fit" for the company and fired her too.
The EEOC has claimed that the company violated Title VII of the Civil Rights Act of 1964, which prohibits religious discrimination, harassment and retaliation in the workplace. It is seeking monetary damages for the two employees and an injunction against the company to end practices demonstrating religious discrimination.
This lawsuit follows a Supreme Court decision on religious speech on Monday, ruling that a high school coach who prayed at the 50-yard line after games was protected by the First Amendment.
The ruling was dissented by the Court's three liberal justices, Sonia Sotomayor, Stephen Breyer and Elana Kagan. They wrote, "This decision does a disservice to schools and the young citizens they serve, as well as to our Nation's longstanding commitment to the separation of church and state."
In another ruling in May, the Court ruled unanimously that the city of Boston, Massachusetts violated a Christian group's constitutional rights by preventing it from flying a Christian flag in front of City Hall.
Ketanji Brown Jackson will be sworn in as the Court's newest associate justice on Thursday.
Newsweek reached out to Aurora Pro Services for comment.