How to Watch 'Encanto' Online
Encanto came to cinemas on November 24 – and just one month later, it is coming to streaming.
The film is set in Colombia, and sees Brooklyn Nine-Nine star Stephanie Beatriz voice Mirabel, a young girl from a family of Colombians with magical powers.
In typical Disney style, Mirabel does not have any powers, unlike the rest of her family – but across the course of the film, will discover her own power. The movie also features songs by Hamilton creator Lin-Manuel Miranda.
If any of that sounds appealing, and you are looking for a film to watch with the whole family this festive season, then Encanto is for you. Here's how you can watch it online – and all we know about whether you are able to watch it online for free.
Where is Encanto streaming?
As a Disney film, the movie is of course coming to the Mouse House's streamer, Disney+.
Previously, Disney made some of their new films available on what they called "Premier Access," where subscribers had to pay an extra $30 to watch new films like Raya and the Last Dragon or Black Widow.
However, this is not the case with Encanto. On the film's streaming release date, the movie will be added to the regular Disney+ catalogue at no additional charge for subscribers.
When is Encanto coming to Disney+?
The Encanto Disney+ release date is Friday, December 24 – one month to the day that it came to cinemas.
As for what time the film will come to Disney+ around the world, that will be midnight Pacific Time, the same as most content on the streaming service.
When it is released in your country or territory will depend in your time zone or time difference from America's west coast, which is currently eight hours behind GMT / UTC.
In the rest of the U.S., the film will be available to stream from 3 a.m. ET. That translates to 2 a.m. CT and 1 a.m. MT. Viewers in Alaska, meanwhile, will get to watch the film from 11 p.m. on Thursday, December 23, while Hawaiians can watch that same day at 10 p.m.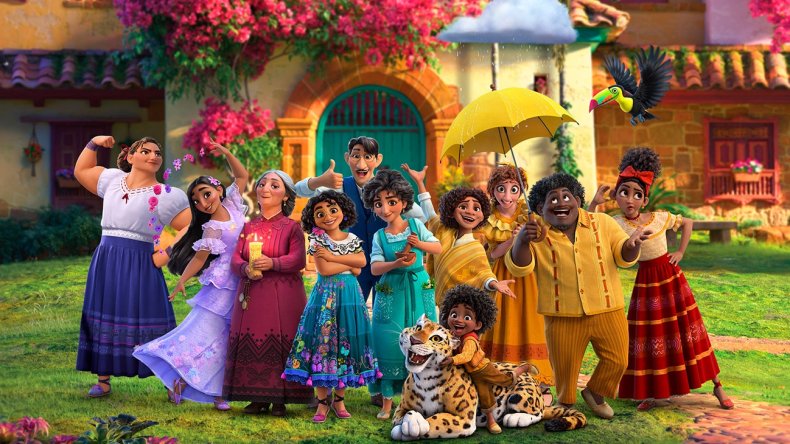 Can you watch Encanto for free on Disney+?
Sadly not – the service got rid of its free trial way back in June 2020, just before it released Hamilton. Presumably, this was to prevent people from simply signing up to a free trial to watch that, only to cancel their subscriptions straight away.
This means that viewers will have to pay for at least a month's worth of Disney+ to watch the movie. Currently, that costs $7.99, or $79.99 a year. Disney also offers a bundle deal where you can get Disney+, Hulu and ESPN+ for $13.99 a month with ads on Hulu or $19.99 without commercials.
Some customers, however, may have free Disney+ and not realise it. If you have recently signed up for Verizon's Start Unlimited plan or the Do More Unlimited plan, you can get the service free for six months. Play More Unlimited plan or the Get More Unlimited Plan subscribers, meanwhile, can get the whole Disney+ bundle for free, while new Fios subscribers get Disney+ for a year.
You can access this by logging into My Verizon and clicking on the button that says "Get Disney+."
Some other companies that offer free Disney+ include:
US Mobile – Free access the Disney+ bundle for customers with at three or more unlimited lines
Amazon – Currently Amazon Music Unlimited customers can get three months of Disney+; new subscribers can get six months
Delta – New SkyMiles members can enter a promotional code into the streamer and get a two-week trial
Microsoft – New Xbox Game Pass Ultimate subscribers get 30 days of streaming