Euro 2016: Joe Hart Ready to End England's Penalty Woes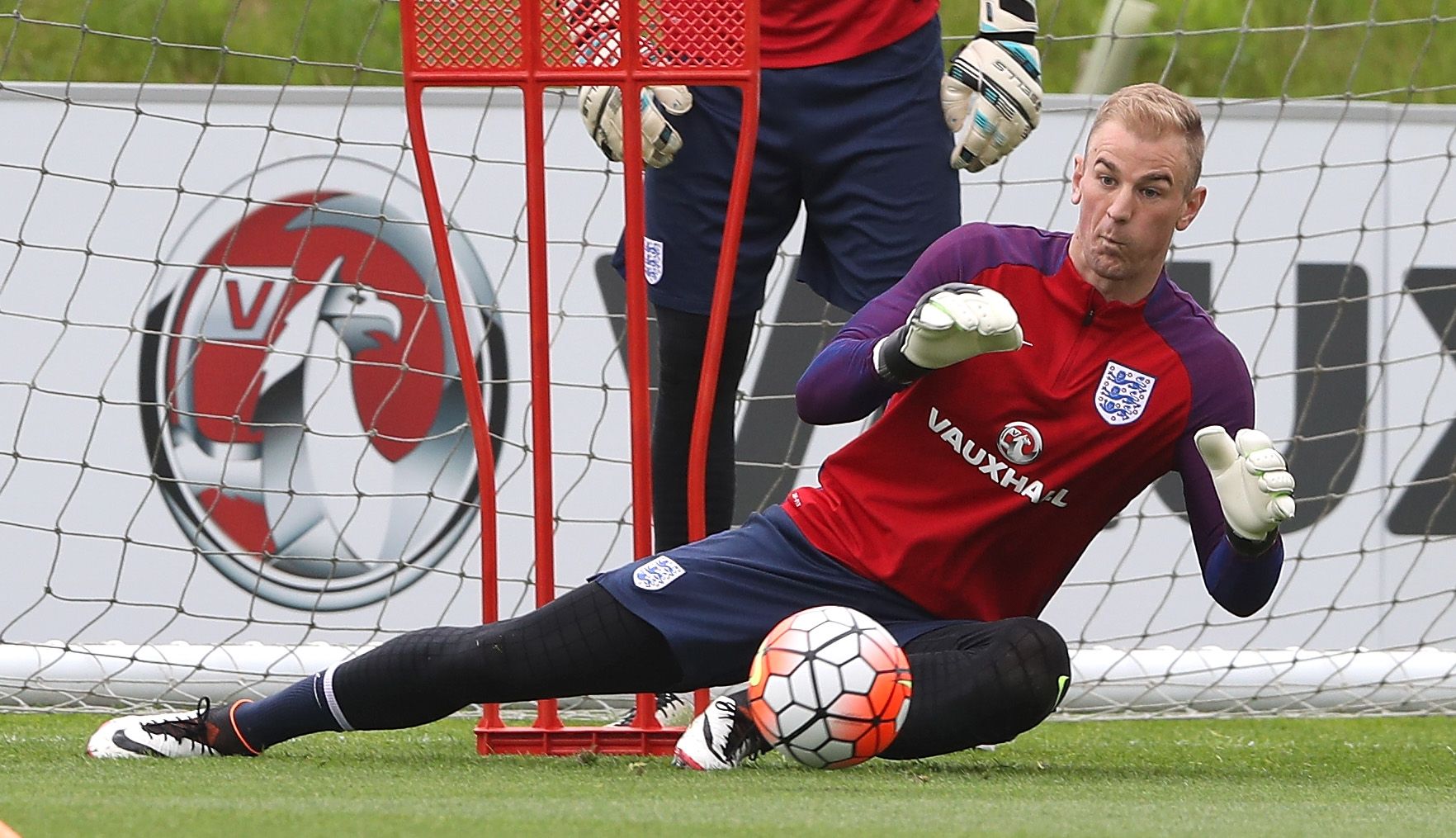 It is a situation that would make any Englishman tremble at the knees: the dreaded penalty shootout. But Joe Hart, the England No. 1, is showing a confidence that could reverse that narrative at Euro 2016 this summer.
Hart, 29, has an impressive record when faced one-on-one from 12 yards. Barcelona forward Lionel Messi, former Chelsea midfielder Frank Lampard, and Brazilian Ronaldinho have all been denied by the Manchester City goalkeeper.
But England's history from the spot has not been so successful. In the last 26 years, England has been eliminated from six major tournaments via the penalty shootout. In 2012, Andrea Pirlo's dinked effort flew past Hart and sent England out of the European Champions.
Yet Hart said that when it comes to penalties, he has a belief in his own ability that will serve him well in this year's competition in France, which begins on June 10.
"I have always had the mentality of thinking what is the best moment [to dive]," he told The Daily Telegraph. "Of believing in what I am doing. I have got it wrong many, many times but I have always believed I know what [the other players] are thinking or what they are going to do.
"There are different ways of looking at it.... I can quite easily go on a streak of not saving a penalty, that is just how it goes. I try to put as much pressure as I can on the forward. I realise it is not easy to take a penalty. I try and build as much pressure as I can and be in control as much as I can."
Hart believes England will be an unknown entity for countries coming up against Roy Hodgson's squad, which includes the likes of Tottenham's Dele Alli and Harry Kane, and Leicester's Jamie Vardy.
"I wouldn't say people would know too much about us in terms of us as a team," he added. "They know individual players but the team that is potentially going to start against Russia might not have been seen before in England shirts."
England's first match of the tournament is on June 11.