What We Learned From England's World Cup Qualifier Victory Over Lithuania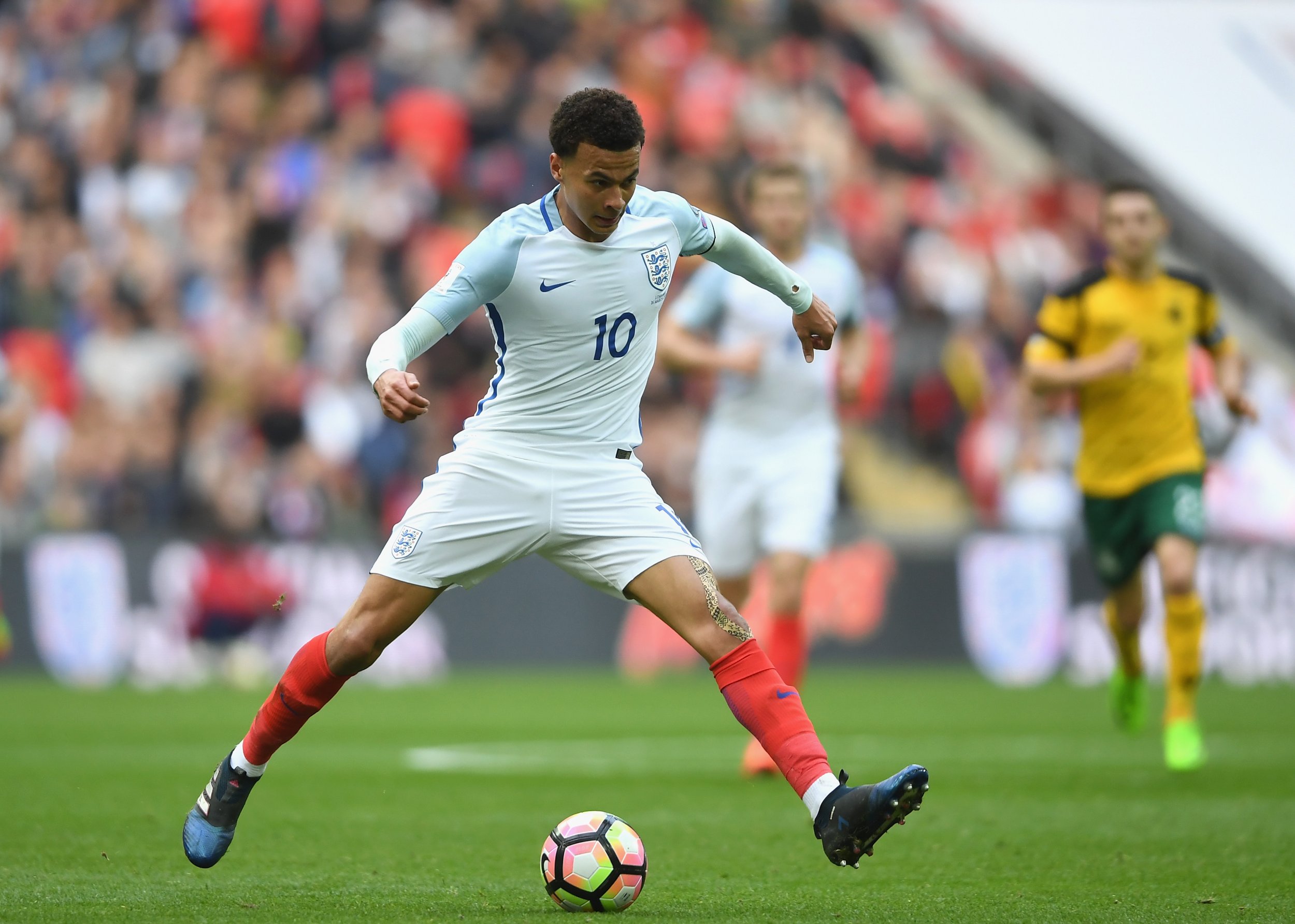 England moved a step closer to qualification for the 2018 FIFA World Cup on Sunday evening, as it defeated Lithuania 2-0 at Wembley Stadium.
Jermain Defoe and substitute Jamie Vardy scored in each half against a team that offered little to test Gareth Southgate's team in defense.
Here is what we learned from another routine qualification victory for England.
Why England may not need an 'identity'
The former Manchester United midfielder Paul Scholes noted, in well-publicized prematch comments, that England "needed an identity" under its newish manager. Southgate, though, has suggested England requires "flexibility." In his second game since taking permanent charge of England, Southgate appeared to bear that out in practise. Defoe began as striker instead of Vardy, who had started up front against Germany. At times, Raheem Sterling, a nominal winger, dropped back to play long passes from central midfield.
Here Southgate appears to identify an essential difference with club football perhaps in previous eras when England was prouder, often to its detriment. England was inferior last week and will be inferior to Germany in a World Cup, technically at least. Against Lithuania it will always dominate the ball. And yet an international manager cannot go out and buy a whole new set of players. Making the ones he has adaptable will give Southgate a better chance of success than many of his predecessors. An iden
Emergence of Alli is casting Rooney from the mind
Is it another sign of a decline in hubris to build a team around one player? It seemed, against Germany, as if England might start to load all of its hopes, dreams and historic hangups onto the shoulders of Dele Alli.
Alli, Tottenham Hotspur's midfielder, can be a delight to watch when he drifts away from defenders' eyesight, often plucking long balls out of the air with long limbs for shooting opportunities.
This was the role Frank Lampard performed so well for Chelsea, of course, and intermittently excellently for England over many years. Alli is more creative, but carries a similar goal threat.
Alli was frustrated in his opportunities at Wembley, as Lithuania built forts on its 18-yard line and dropped deep to nullify the effects of those runs. Still, slowly, it is becoming easier to forget the absence of Wayne Rooney when England plays, which is presumably what Southgate wants. The last of the "Golden Generation," or at least the silver bridge between that rich era and this one of lowered expectations—is being phased out. In its place is something less garlanded, but potentially more effective.
Defoe's is a story that deserves another chapter
In his first England start since 2013, Defoe seemed keen to impress. On 21 minutes he had England's best chance of the game to that point. Adam Lallana, the Liverpool midfielder, leaped elegantly away from challenges on the right wing, and slid a pass to Defoe, whose shot was saved by Ernestas Setkus in the Lithuanian goal.
Defoe, the Sunderland striker, would not have to wait long for his goal. A minute or so later, Raheem Sterling tricked his way to the byline and cut the ball back. Defoe was in the right place, on the edge of the six yard box, to make the finish look easy—often the mark of someone who knows what he is doing in a job. Encouraged, evidently, he attempted an atypical Defoe goal on 30 minutes: a long shot that had Setkus moderately concerned. Now, Defoe is 34 but his game has not aged as a roadrunner's might—it's hard to think, for example, that Vardy will be as effective as he is now when he reaches the same age. Given England has a dearth of elite strikers of appropriate age, Defoe is an experiment Southgate could choose to persist with.
Limited Lithuania mask England's faults
The trouble with playing teams as defiantly unambitious as Lithuania—heroically determined to preserve their goalkeeper at the expense of mounting their own attacks—is that flaws in the dominant team go unnoticed.
England is strong at full back, whichever combination it picks. Here that was Ryan Bertrand and Tottenham's consistently excellent Kyle Walker. In central defense, Michael Keane looks assured so early into his international career. This was the kind of game where John Stones looks classy, his weaknesses in defense hidden, again, by Lithuania's conservatism with the ball.
Here is the problem, though. Eric Dier, Southgate's best option for defensive midfield, does not play there anymore for his club side Tottenham. Alex Oxlade-Chamberlain, a central midfielder against Lithuania, operates there for Arsenal but his starts can be sporadic. Only Adam Lallana, of this lineup, can fairly claim to play for England as he does for his club. It was Lallana's sweet flick that set up Vardy for England's second goal on 66 minutes.
Southgate can speak of the need for adaptability and be correct but to win tournaments he needs to dominate central areas against the best teams. England, right now, doesn't appear equipped to do that.