Entertainment Industry Pushes Back Against COVID-19 Vaccine Mandates
An actor from ABC's General Hospital left the show Tuesday after not complying with the production's COVID-19 vaccine mandate.
This represents the latest in a string of pushbacks from a minority in the entertainment industry who are going against Hollywood's COVID mandates.
"Unfortunately, General Hospital has let me go because of the vaccine mandate," actor Steve Burton posted on Instagram. "Maybe one day if these mandates are lifted, I can return and finish my career [on the show]."
A source at ABC told Newsweek that "[Burton] filmed his last episode on Oct. 27. We can share that he declined to comply with the production's vaccine mandate."
Burton's character was written out of the show, and his exit marks the second actor to leave General Hospital over the mandate in just a few weeks. Previously, ABC announced that Ingo Rademacher had also left the production after refusing to get vaccinated, and his character was also written out of the show.
Burton's departure is just the most recent among a number of other actors who have either quit or been fired from Hollywood productions after refusing to get the jab.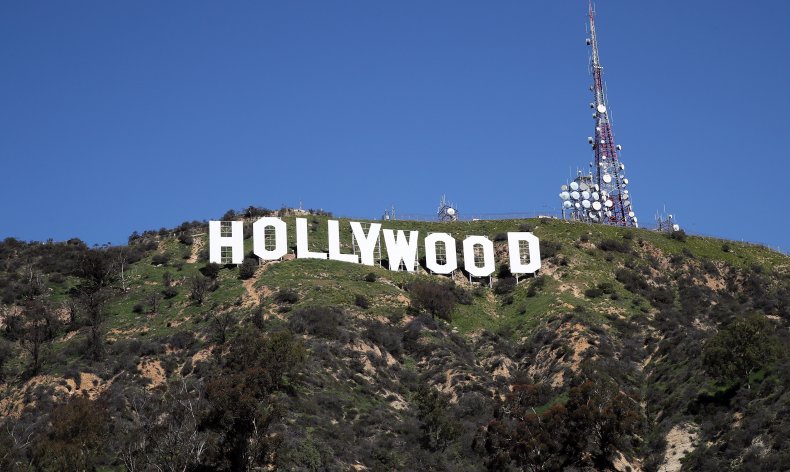 There is no one mandate across all studios, despite a large portion of film and television productions implementing precautions on their sets. This allows individual producers and showrunners to decide whether or not to enforce a vaccine mandate.
At the end of October, rapper and actor Ice Cube quit the filming of an upcoming comedy, Oh Hell No, after production company Sony requested that he receive a COVID vaccine. This is despite the former NWA star promoting the wearing of masks and even donating 2,000 masks to college students in April 2020.
One of the industry's most high-profile actresses, Letitia Wright, also found herself mired in controversy after insiders claimed that she refused to get vaccinated, although this has not been corroborated.
Some fans demanded that she be recast in the upcoming film Black Panther 2 if these rumors turned out to be true. Wright portrays Shuri, a superhero scientist, and some people also pointed out the supposed hypocrisy of someone who is unvaccinated portraying this character.
Filming on Black Panther 2 has been paused as Wright returned to her home in London to recuperate from an on-set injury. However, new guidelines from the U.S. Centers for Disease Control and Prevention (CDC) state that all non-immigrant, non-citizens entering the U.S. show proof of COVID vaccination.
This could prove problematic for Wright—who is not a U.S. citizen—if she attempts to return to Atlanta when production restarts.
Beyond those who refuse to get the vaccine, some in Hollywood have battled with the virus itself, including some big names in upcoming features.
However, the majority of Hollywood seems to be behind the vaccine. George Clooney previously decried the anti-vax movement, saying "all that anyone's being asked here is to get a shot in the arm and put on a mask. Grow up. Get something done."