Attorney Who Represented Jeffrey Epstein Victims Says He Knew Him and Is 'Not Convinced That He Took His Own Life'
The lawyer who represented victims of Jeffrey Epstein has voiced doubts that he killed himself because he says the convicted pedophile was too vain and always believed he was right.
Epstein was found dead from an apparent suicide in a federal detention center in Manhattan before he could face trial for sex trafficking charges. The FBI is investigating the circumstances of the death.
West Palm Beach attorney Spencer Kuvin represented three of the more than two dozen women who had brought civil complaints against the financier in 2008 and 2009.
He told BBC radio that he knew Epstein as a litigant and a defendant and had met him at numerous settlement conferences.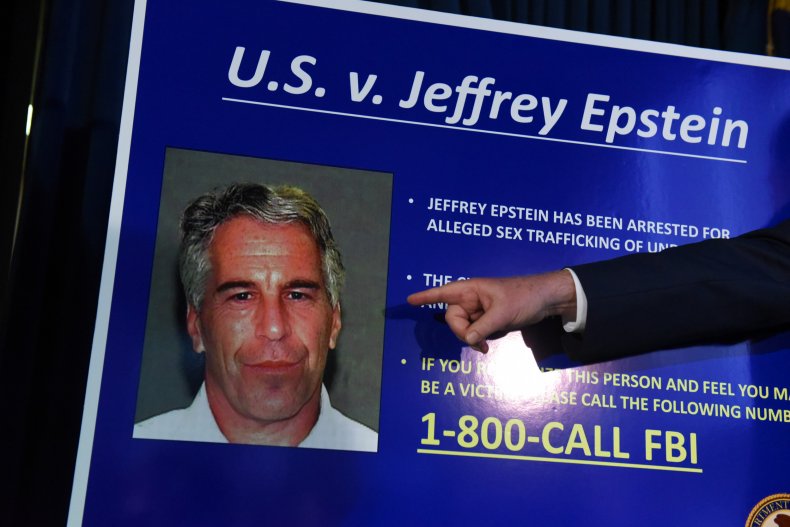 When asked about his apparent suicide, Kuvin said that such an act was not in keeping with his personality.
"I am still not convinced that ultimately he took his own life....I'm not convinced because I knew him as a vain man, a very intelligent man who was a person who always defended what he did, even in light of all the evidence against him," he told Beyond Today.
"He basically took the position, that no matter how old these young girls were, that they chose to be with him and he didn't care (about) their age.
"So someone like that, I just find it very hard to believe that he would take his own life," he added.
"Having said that, even if he did, there were massive failures in the criminal justice system that allowed this to occur."
Last month, Epstein was found on the prison floor with injuries in a suspected suicide attempt.
After the incident, Kuvin had warned that it may have not have been an attempt to kill himself and might be linked to the dirt he had on powerful friends, which might come out in a trial.
Kuvin told The Sun in July that were Epstein to go to trial "everyone he's been in contact with will ultimately be fair game."
"I question whether or not it was a true suicide attempt that Mr Epstein was involved in in jail or whether or not there may be some powerful people who just don't want him to talk," Kuvin told the publication.
The U.S. justice department said that the two prison guards assigned to watch Epstein on the night of his death have been suspended. It was reported that the staff members who were supposed to check Epstein every 30 minutes fell asleep, and then falsified the log to cover up their mistake, Sky News reported.