President Erdoğan's Africa Agenda: From Business to Embassy-Building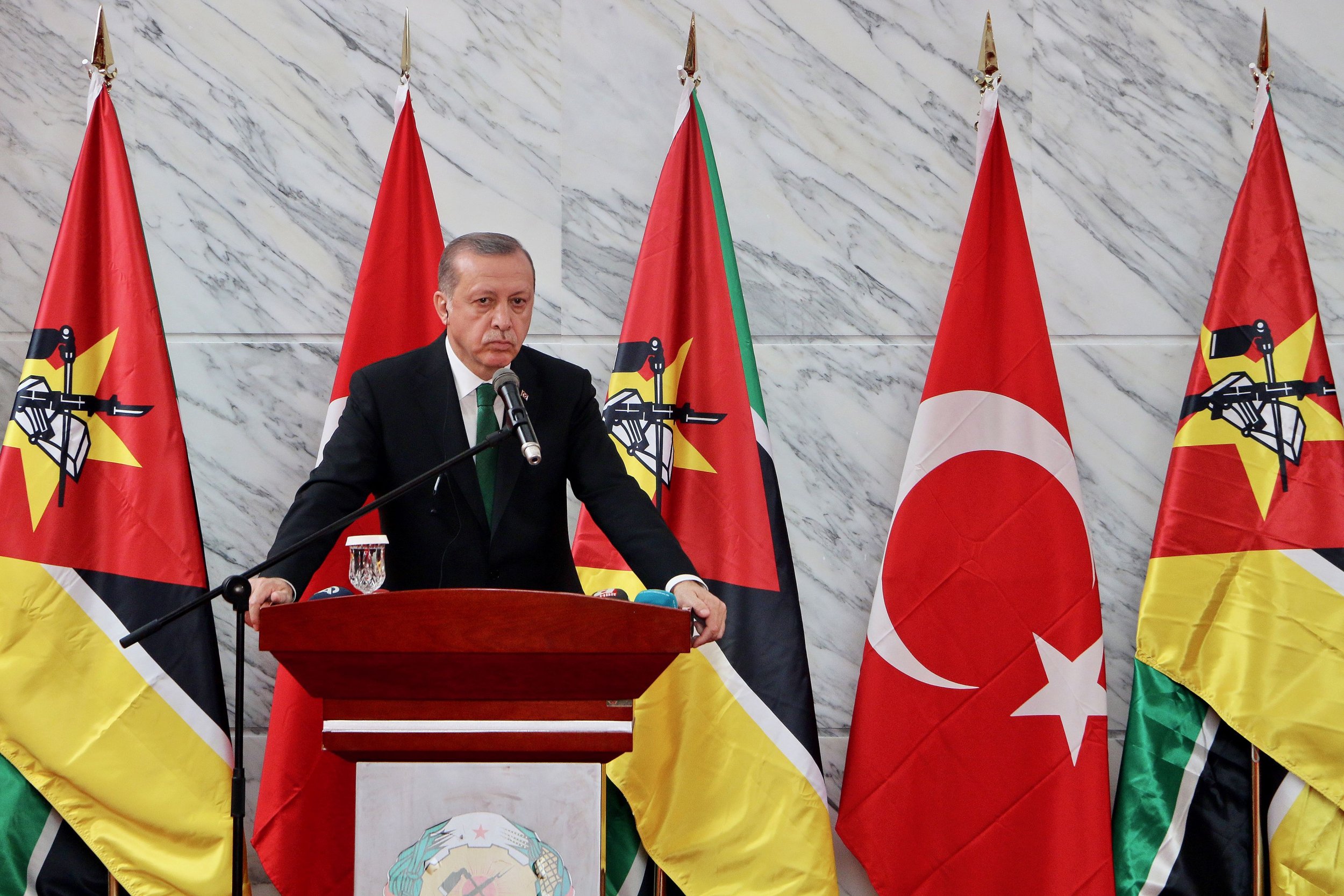 Turkish President Recep Tayyip Erdoğan's visit to Tanzania, Mozambique and Madagascar this week marks his third tour of sub-Saharan Africa in the past 12 months. He visited Ivory Coast, Ghana, Nigeria and Guinea in February-March 2016; Kenya, Uganda and Somalia in June 2016. The tour serves as a reminder that, despite Turkey's growing domestic and regional problems, Africa remains a policy priority for Ankara.
Turkish Airlines, for example, will fly to 41 countries in Africa in 2017, giving it the largest network on the continent. Istanbul is consequently an important international transit point for Africans, assisted by a simple online visa regime and very competitive pricing of air tickets.
The number of Turkish embassies in Africa has also risen. In 2009, there were only 12 Turkish embassies in African countries, five of them in North Africa. There are now 39, an increase of 27 in just six years. In turn, 32 African countries have opened embassies in Ankara. Erdoğan, meanwhile, recently announced his intention to open an embassy in every African capital.
This push has been driven by Africa's growing economic importance to Ankara and an interest in diversifying away from Turkey's immediate neighborhood. Diminished trade with the likes of Libya and sanctions imposed by Russia have significantly hampered Turkish growth. Turkey's Africa push has been a long time in the making—1998 saw the publication of Turkey's action plan for opening up to Africa, while 2005 was designated Turkey's Year of Africa, a year that saw Turkey granted observer status by the African Union.
Much of Ankara's attention has focused on Somalia, with Turkey assuming the mantle of international leadership in the Horn of Africa country. Erdoğan's visit to Mogadishu in 2011 was the first by a non-African head of government in almost 20 years, and the establishment of a Turkish embassy in the Somali capital—as well as the commencement of regular Turkish Airlines flights to Mogadishu—cemented Turkey's status as a significant player in the reconstruction of Somalia. In addition, Turkey has constructed and equipped Mogadishu's largest hospital, officially opened by Erdoğan on a subsequent visit in January 2015.
Turkey's engagement in Somalia, however, should not be seen as typical of its approach across sub-Saharan Africa. A recent Chatham House research paper noted that "Turkey's interests are as diverse as the opportunities and states of the region." Somalia aside, Ankara has no single, overarching approach to its Africa policy. Indeed, Turkey's role in Africa is significantly differentiated from the role of other middle powers as a result of the prominent part played by civil society and Turkish NGOs. Initially assisted by the networks and schools set up by the Gülen movement—a Turkish-led Islamic network engaged in education and humanitarian work—events in recent years have seen a shift in Erdoğan's approach to Africa.
The Gülen movement—founded by Turkish cleric Fethullah Gülen—was initially an instrument of Turkey's soft power approach in Africa. Gülen and Erdoğan, however, publicly fell out in 2013 over a corruption scandal and since then, the Turkish president has accused Gülen of running a parallel state and has vociferously sought to curb his influence in Africa. The July 2016 coup attempt in Turkey has only served to exacerbate tensions, with Erdoğan blaming forces loyal to Gülen, who lives in self-imposed exile in the United States. Ankara has successfully lobbied African capitals to sever ties with what Erdoğan dubs the "Fethullah Terrorist Organization (FETO)," with Gülenist schools in countries such as Chad, Gabon, Gambia, Guinea, Mauritania, Niger, Senegal and Somalia being either closed or transferred to Turkish government ownership.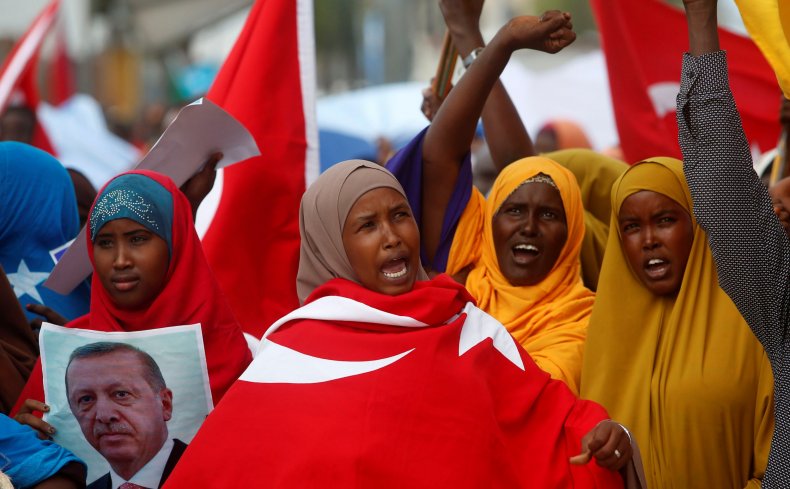 Some states, however, are reluctant to become embroiled in the dispute. The Gülenist schools are considered by many to provide low-cost, quality education, and are held in high regard by political elites and civil society actors. Mozambique President Filipe Nyusi's son recently graduated from a Gülen-run institution in Maputo, and Nyusi has voiced his support for the schools. Erdoğan has announced his intention to raise the Gülen issue with the leaders of Madagascar, Mozambique and Tanzania, the latter of which has allocated land for a Gülen-affiliated university to be built just north of Dar es Salaam.
Despite sluggish economic growth, Turkey's deep entrenchment in Syria and a wave of deadly bombings by the Islamic State militant group (ISIS) and Kurdish militants, Erdoğan's visit to Africa sends a strong signal that Turkey's Africa policy will not be derailed by other concerns. Turkey's primary challenge, however, will be sustaining its lofty ambitions in Africa. Despite significant rhetoric, the economic impact has been limited. Although bilateral trade reached $19.5 billion in 2015, a threefold increase in volume compared to 2003, Africa's share of Turkey's total global trade remains minimal. Erdoğan is travelling to Africa this week with a large business delegation in tow, and will be hoping to secure large contracts for Turkish companies for Tanzania's planned international railway project, which the Tanzanian government has a sought loan for from the Türk Eximbank. Additionally, investment opportunities in Mozambique's burgeoning liquefied natural gas (LNG) industry are likely to be high on Erdoğan's agenda.
Turkey's relatively slow progress, however, has been criticized by African leaders. At the second Turkey-Africa Partnership Summit in Equatorial Guinea in 2014, Nkosazana Dlamini-Zuma, chair of the African Union Commission, noted: "Many of the outcomes of the first Africa-Turkey summit are yet to be realized." This inertia has had real-world implications: while Turkey received the support of all but two African countries in its bid for a non-permanent seat on the U.N. Security Council in 2009-10, such support was not forthcoming in a subsequent and ultimately unsuccessful bid in 2015-16.
Despite a growing backlog of pressing policy concerns for Ankara, Turkey is continuing to position itself as a leading international voice in Africa. However, many middle powers are pushing a similar line—Italy and South Korea have both hosted high-level Africa summits in recent months and Israel plans one in Togo in October—and such claims are likely to be met with cynicism from African capitals unless they are matched with significant action. It remains to be seen whether Erdoğan's current excursion to Africa will deliver the desired outcome for all actors.
Alex Vines OBE is head of the Africa Programme at Chatham House and senior lecturer at Coventry University. Daragh Neville is a projects officer for the Africa Programme at Chatham House.