Turkey Offers Support to West Africa in Fighting 'Terrorism'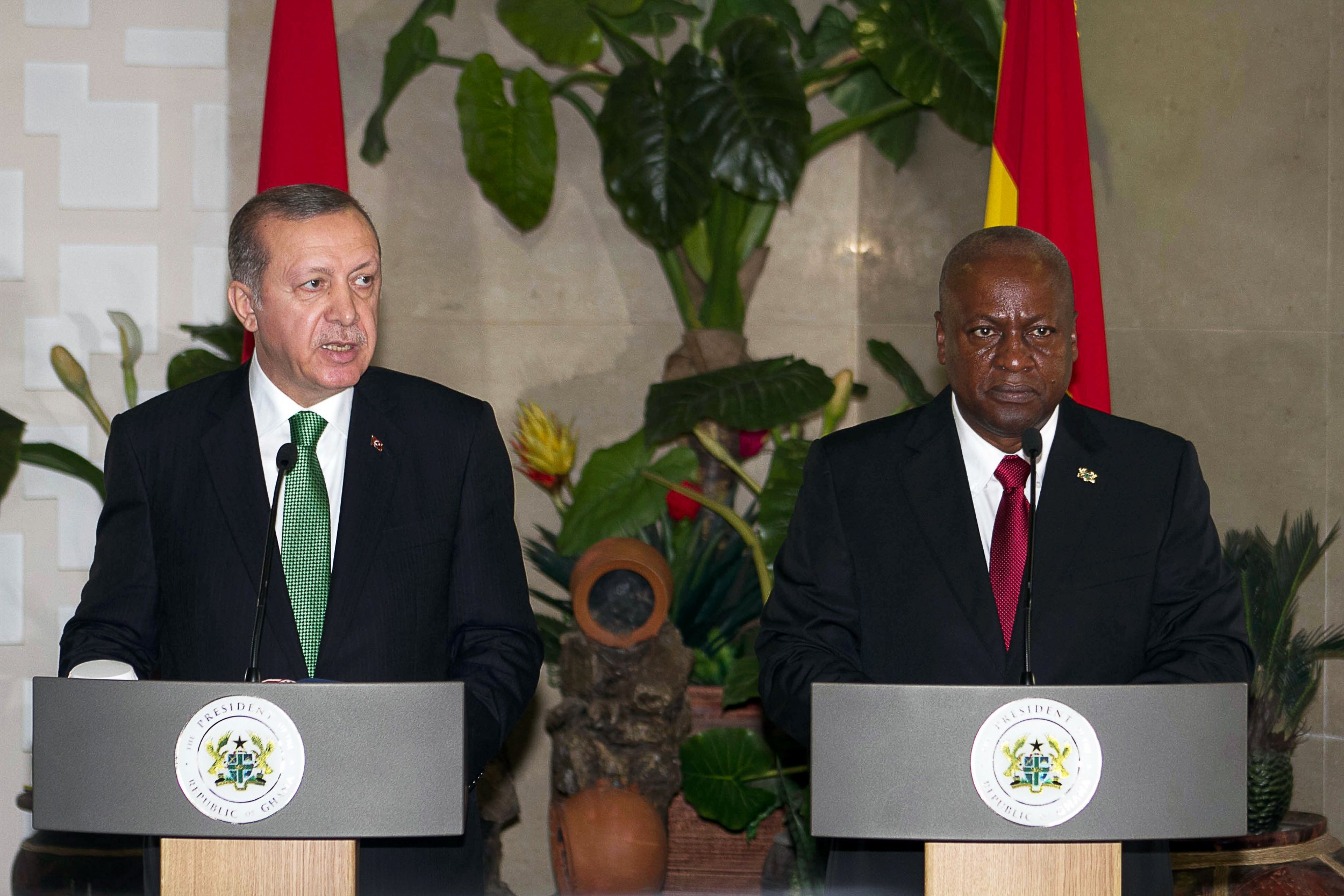 Turkish President Recep Tayyip Erdogan has offered his support to West African countries in the fight against militant groups such as Boko Haram and Al-Qaeda affiliates.
Erdogan said that Turkey "has a vast experience in combating terrorism" during an address to parliament in the Ghanaian capital of Accra on Tuesday, Reuters reported. Erdogan's comments were a likely reference to decades of conflict between Turkey and Kurdish separatist groups, such as the Kurdistan Workers' Party (PKK), which Ankara considers a terrorist group. Erdogan did not specify what form such assistance would take.
West Africa has become a breeding ground for armed militant groups in recent years. Boko Haram, which declared allegiance to the Islamic State militant group (ISIS) in March 2015, has waged a six-year insurgency in north-east Nigeria, killing some 20,000 people and displacing more than two million. The militant group has also carried out attacks in surrounding countries including Niger, Chad and Cameroon.
Al-Qaeda's north African branch, Al-Qaeda in the Islamic Maghreb (AQIM), is also active in the region and has recently launched attacks in Mali and Burkina Faso, which Erdogan cited in his address. At least 28 people died in the Burkinabe capital Ouagadougou when gunmen attacked a hotel and restaurant in January, while 20 people were killed during a similar attack on a hotel in the Malian capital Bamako in November 2015.
The Turkish president also called for reforms to the United Nations Security Council, which he said currently served the interests of a few "elite" countries. The U.S., Russia, China, France and the U.K. are the five permanent members of the Security Council and hold the power to veto resolutions proposed by other members.
Turkey has been caught up in several scandals around support for militant groups in recent years. Turkish Airlines was forced to deny in 2014 that it had transferred arms to Boko Haram in Nigeria, while the Turkish ambassador to Chad suggested that Al-Qaeda was not a terrorist organization following the group's invasion of northern Mali in 2012.
Erdogan is currently undertaking a tour of West Africa, which will also included Ivory Coast, Guinea and Nigeria. The Turkish president is accompanied by around 150 Turkish business representatives as he seeks to boost trade links in the region.