Eric Greitens: What Are the Latest Accusations Against Missouri Governor?
The Missouri Attorney General's Office said it has fresh evidence of criminal activity by embattled state Governor Eric Greitens, just days after the Republican was accused in a graphic report of sexually assaulting and blackmailing a woman with whom he had an extramarital affair.
Greitens, 44, admits the affair with the unnamed woman but denies any non-consensual sexual activity, or threatening the woman with violence and that he would make public nude images that he had taken of her.
The woman's disturbing allegations were detailed in a report by a Special Investigative Committee on Oversight of the Missouri House of Representatives. Greitens was charged by St Louis prosecutors in February in relation to the alleged blackmail and faces trial. Many senior Republicans are demanding his resignation.
Now Missouri Attorney General Josh Hawley says his investigators have uncovered new evidence that Greitens committed a felony by obtaining and using for political purposes an electronic donor list from The Mission Continues, a St Louis-based veterans charity he founded in 2007.
Hawley said there is evidence suggesting Greitens obtained the donor list without the consent of The Mission Continues and used it for political fundraising. "If proven, these acts could amount to the unauthorized taking and use of property. In this case, electronic property," Hawley said, adding that it is a felony.
Greitens' office did not respond to a request for comment about Hawley's allegations.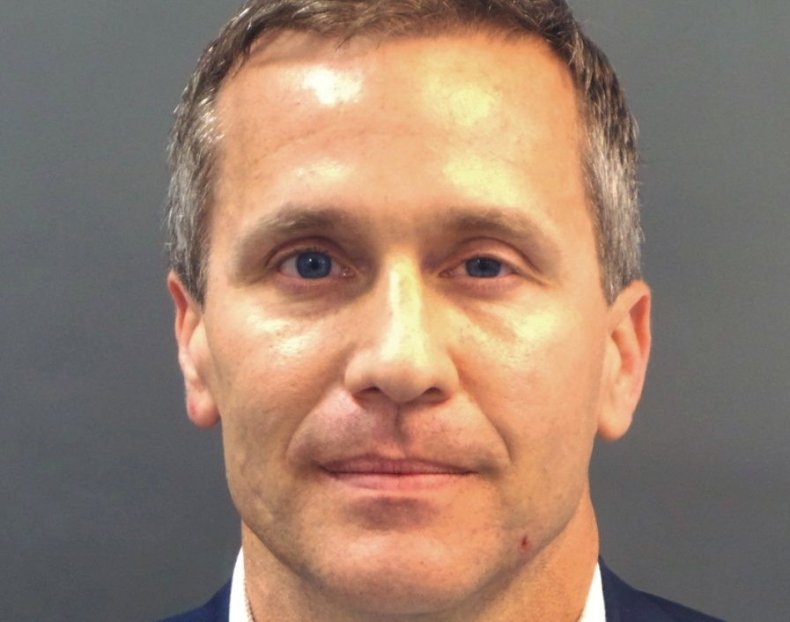 But the governor tweeted hours after Hawley's statement: "I will not be resigning the Governor's office. In three weeks, this matter will go to a court of law—where it belongs and where the facts will prove my innocence. Until then, I will do what the people of Missouri sent me here to do: To serve them and work hard on their behalf."
Attorney General Hawley said there is a statute of limitations on the offense of "computer tampering" and that the deadline is fast approaching, though he would not give a precise date, saying to do so would potentially disclose evidence.
He also said his office obtained permission from the court to share all of its evidence with prosecutors in St Louis, the jurisdiction where Greitens' alleged offense took place and so the one with the power to make a charging decision.
"Yesterday, prosecutors in the Circuit Attorney's Office met with members of the Attorney General's team," said a statement from City of St Louis Circuit Attorney Kimberly M. Gardner. "The AG's team provided information they have gathered to us, and we are reviewing the evidence. We can't discuss any specifics at this time, as the investigation is ongoing."
The evidence was also shared with the House Investigative Committee because its work is subject to no statute of limitations and Hawley believes it potentially reaches the threshold for impeachment. Hawley emphasized that "all parties are presumed innocent until proven otherwise."
Hawley, a Republican, is running for his party's nomination for Senate in Missouri, hoping to win the seat from Democratic incumbent Claire McCaskill.
After the Missouri House of Representatives report on Greitens' alleged sexual behavior, Hawley called on the governor to resign.
At the press conference about the latest evidence of criminal activity, Hawley defended himself against criticism that he is aggressively pursuing Greitens to bolster his candidacy for the Senate.
"I'm doing my job and my job is to enforce the laws of Missouri, to protect the people of Missouri, and that's exactly what I'm doing," Hawley said. "And I'm going to go on doing it no matter who criticized me or tries to intimidate me. This office will not be intimidated and we will not be deterred. We will go on doing our job for the people of Missouri."
Greitens, a decorated former U.S. Navy SEAL, was elected Governor of Missouri in 2016.