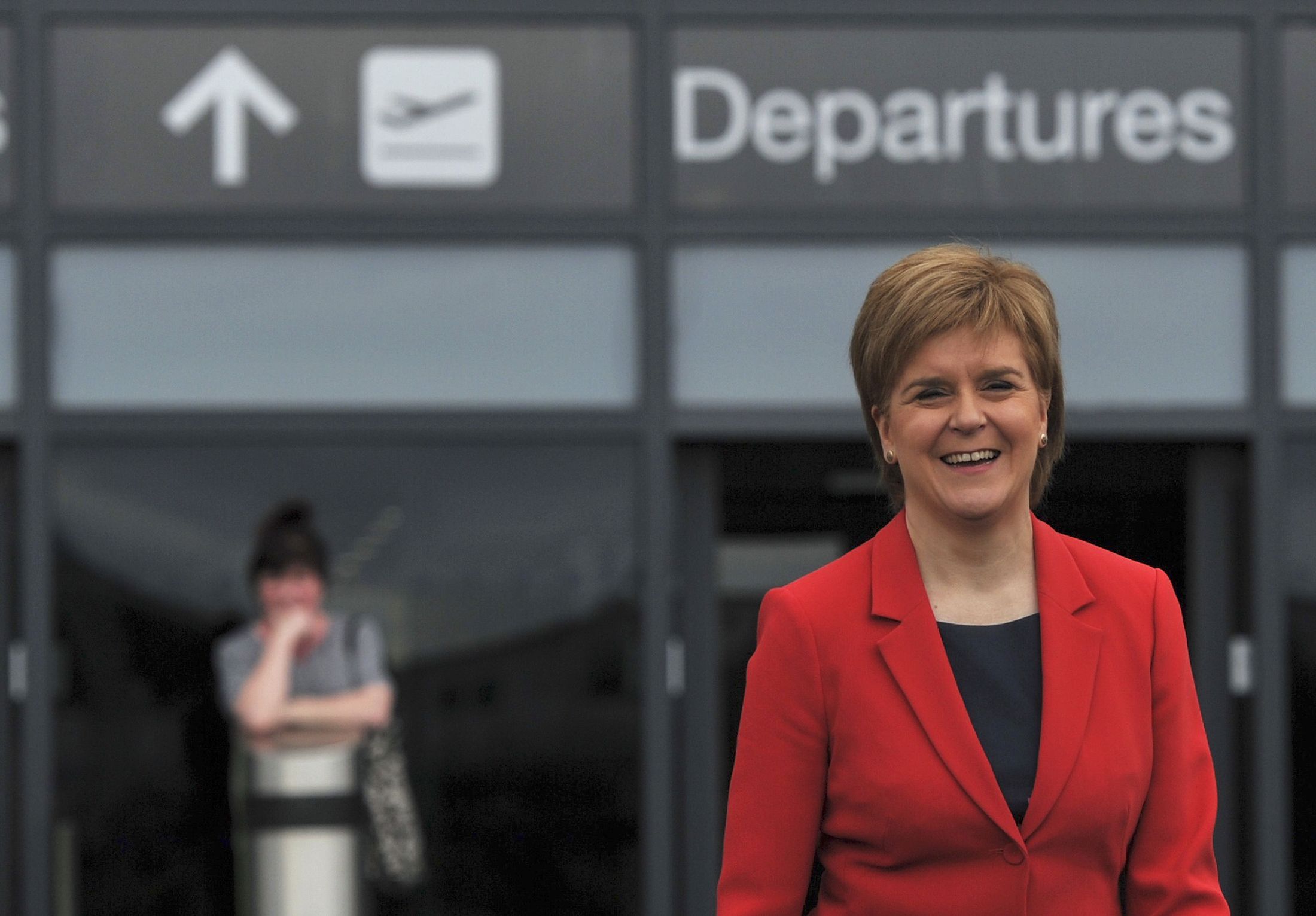 Two hours after counters announced the first results of the EU referendum, Leave was in the lead. It was a surprise result for pollsters and experts who had predicted that Remain would be in the stronger position, given the number of pro-EU regions that were declaring early.
Though a definitive result was still hours away, politicians already started playing the blame game, condemning campaigners they had stood shoulder to shoulder with just hours previously.
George Eaton, political editor at the U.K. magazine the New Statesman tweeted that a senior Labour Party source had attacked the Scottish National Party (SNP) for running "a lackluster campaign."
The source, Eaton tweeted, also said that the leader of the SNP, Nicola Sturgeon, had spent more time criticizing the other members of the Remain team than she had promoting continued EU membership.
Though both Labour and the SNP backed staying in the EU, they are staunch political rivals—notably on opposing sides during Scotland's 2014 referendum on independence. In last year's U.K.'s general election, the SNP swept to victory in Scotland, taking all of Labour's seats bar one.
During the EU referendum campaign, neither party had much interaction with the other.
And while Labour attacked the SNP, another party was criticizing its former ally.
Vince Cable, a former government minister for the Liberal Democrats when the party was in coalition with the Conservatives, accused the Conservatives campaigning for Remain of using the politics of fear to encourage people to remain in the EU.
Though the Liberal Democrats also back staying in, Cable said that the Conservatives were wrong to scare people.
"The politics of fear were used in the general election against people like me, they were used in Scotland before that [Scotland had an independence referendum on September 18, 2014] and there was an assumption that it would work here and it may not have," Cable told the BBC.
But of all the mudslinging in the early hours of the results, perhaps the dirtiest came from Chris Bryant, a Labour party politician.
He was speaking at a referendum party for the Remain campaign when Ed Miliband, the former leader of the Labour party, appeared on a television screen at the event.
Unable to hold back his anger Bryant told reporters: "I might go and punch him because he's a tosspot and he left the party in the state it's in."
Miliband was leader of Labour during the general election when the party suffered a dramatic defeat to the Conservatives, unpredicted by pre-election polls. He subsequently resigned over the loss.
With many more results due to come in, it is likely that comments like these will increase. As the end result becomes clearer, the real recriminations between the various parties will begin.