EU Surpasses U.S. In New COVID Cases Per Capita as Nations Prepare for Winter Third Wave
New COVID-19 cases diagnosed per capita across the European Union (EU) are surging in October, as nations brace for an oncoming third wave of the global outbreak. By Thursday, the number of new infections confirmed per capita in the EU had surpassed those reported in the United States, once the considered the epicenter of the pandemic.
Ongoing statistics reflected in a tracker by Our World in Data, which records the virus' continued impact in all affected countries worldwide, show both the EU and U.S. have seen sharp spikes in their respective case counts since the fall season began. Tracking new COVID-19 cases per capita—or, infections diagnosed per day, per 1 million people—offers important information about how the virus is spreading in a particular region. The latest figures reported by the EU and U.S. seem to corroborate warnings from top health officials, who anticipate outbreaks will climb to a third peak as winter approaches.
In the EU, new COVID-19 cases per capita stood at 235 daily diagnoses on Wednesday, according to Our World in Data. In the U.S., figures placed new cases per capita at 181 infections as of Thursday. The EU consists of 27 member states, which are: Austria, Belgium, Bulgaria, Croatia, Cyprus, Czech, Denmark, Estonia, Finland, France, Germany, Greece, Hungary, Ireland, Italy, Latvia, Lithuania, Luxembourg, Malta, Netherlands, Poland, Portugal, Romania, Slovakia, Slovenia, Spain and Sweden. There are roughly 100 million more people living in the EU than there are in the U.S.
Of all nations belonging to the EU, a handful of countries, including France, Italy, Spain and the United Kingdom, were hit hardest by COVID-19 over the course of the pandemic. Additional reporting by Our World in Data shows outbreak curves in those three countries traveling sharply upward, with France reporting the most significant jump in new cases. Data published by Johns Hopkins University confirms similar trends.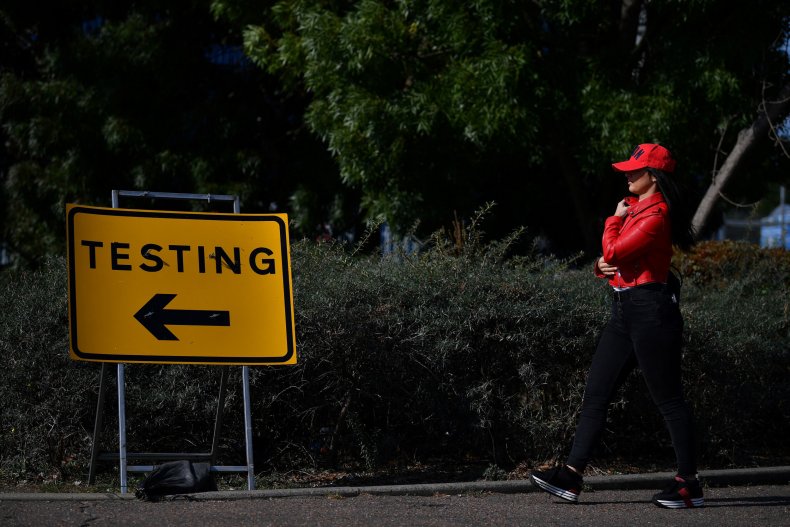 Death tolls in the EU have also spiked, with mortality rates in Belgium and Spain surpassing those reported in the U.S. last week, while rates in Italy and Sweden continued to climb. In response to the fall resurgence, a number of European countries, like France, Germany, Italy, the Netherlands and the U.K., unveiled new restrictions for residents in efforts to mitigate further transmission. On Wednesday, Ireland became the first European nation to implement a second lockdown, which is expected to last six weeks.
In the U.S., health officials in most states are reporting worsening outbreaks this month. After surpassing 8 million confirmed cases earlier in October, Johns Hopkins University's data shows more than 8.38 million people have tested positive for COVID-19 nationwide as of Thursday afternoon.