How Did ISIS Get Its Weapons? Europe Wants to Limit U.S. and Saudi Arabia Arms Sales Because Guns Went to Militant Group
The European Union's top legislative body has issued a call to control arms exports in order to avoid perpetuating human rights abuses and allowing weapons to fall into the wrong hands.
The European Parliament warned that "member states have systematically failed to apply" EU rules when selling arms abroad, and called for "a mechanism to enforce sanctions on EU members that break the rules," according to a press release issued Wednesday. The document cited specific examples of taking measures to cut weapons exports to Saudi Arabia and the United States in order to ensure they were not acquired by banned organizations such as the Islamic State militant group, commonly known as ISIS or Daesh.
The document quoted parliamentarians as saying they were "shocked at the amount of EU-made weapons and ammunition found in the hands of Da'esh, in Syria and Iraq." The lawmakers highlighted EU protocols designed to prevent arms intended for a legitimate customer from then being transferred to a restricted one, but called out Bulgaria and Romania specifically for not adhering to them.
Due to the risks associated with such sales, the lawmakers said member states should "refuse similar transfer in the future, notably to the US and Saudi Arabia."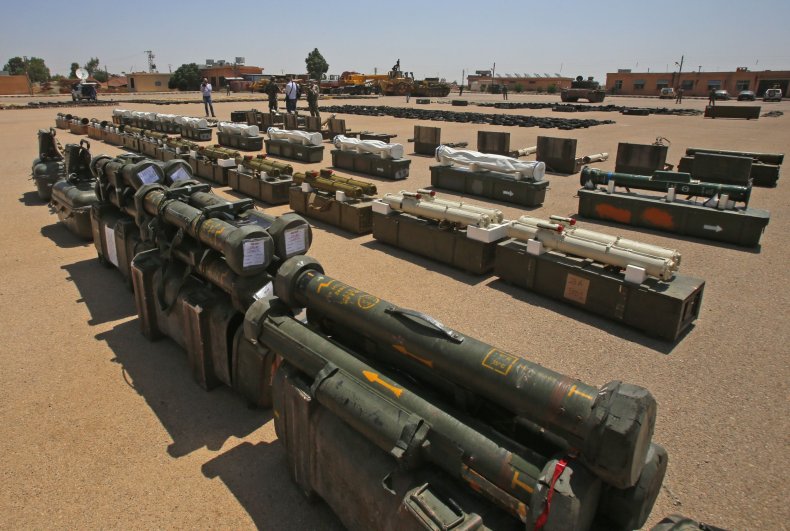 The U.S. and Saudi Arabia have garnered criticism for their support of groups fighting to overthrow Syrian President Bashar al-Assad in the wake of a 2011 rebel and jihadi uprising. As the opposition made gains in the early years of the war, ISIS arose out of a post-U.S. invasion Sunni Muslim insurgency in neighboring Iraq and came to control up to half of both countries at its height in 2014. That same year, the U.S. formed a coalition to battle ISIS in Iraq and Syria.
ISIS's rapid takeover, however, was assisted by U.S. weapons looted from government forces in Iraq and from Syrian fighters that either were defeated or absorbed by the militant group. In December, the U.K.-based Conflict Armament Research released a report that accused the U.S. and Saudi Arabia of intentionally violating EU rules by purchasing "large numbers" of European arms and ammunition and then quietly diverting them to nonstate actors in Syria without telling the suppliers.
These sales were reportedly made possible through deals between Eastern European members of the EU, as well as the U.S. and Saudi Arabia, both of whom "supplied most of this material without authorization, apparently to Syrian opposition forces," the 2017 report found. It added: "Supplies of material into the Syrian conflict from foreign parties—notably the United States and Saudi Arabia—have indirectly allowed IS to obtain substantial quantities of anti-armor ammunition."
Saudi Arabia, which has drawn criticism for alleged war crimes committed amid the Yemen civil war it leads against a Zaidi Shiite Muslim rebel group known as Ansar Allah, or the Houthis, is also the top U.S. weapons export partner. President Donald Trump has come under heightened pressure to limit this military assistance in the wake of the kingdom's murky role in Saudi journalist Jamal Khashoggi's murder at Riyadh's embassy in Istanbul.
Beyond Saudi Arabia, the Stockholm International Peace Research Institute found last year that 49 percent of U.S. arms sales abroad went toward the Middle East, where the Pentagon has been involved in numerous military operations under the umbrella of counterterrorism.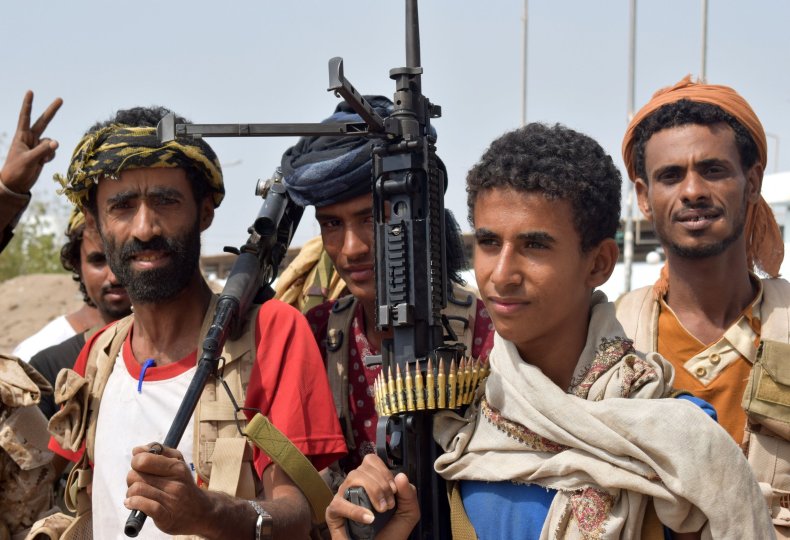 Wednesday's European Parliament report said legislators commended countries such as Germany and the Netherlands for suspending military sales to Saudi Arabia. A resolution affirming the enforcement of arms exports control was approved by 427 votes to 150, with 97 abstentions.
"Arms exports do not stabilize foreign countries or regions, neither do they help create peace. Arms amplify conflicts," rapporteur Sabine Lösing of Germany was quoted as saying. "In Yemen, European weapons are fundamentally responsible for the war taking place. The Common Position on arms exports must be implemented effectively. That includes, among others, a sanctions mechanism."