Can the Donald Trump-Jared Kushner Mideast Policy Survive Saudi Arabia's Mohammed bin Salman?
"It was a great day."
Received like royalty in the spring of 2017, Donald Trump was gushing on the first foreign destination of his presidency: Saudi Arabia. He had pledged new, warmer relations with the kingdom after the relative coolness of the Obama era, and, surrounded by opulence, he heralded a new "strategic vision," one that would mean "tremendous investments in the United States" and a key partner in Middle East peace.
Beaming and giving high fives was Jared Kushner, Trump's son-in-law and senior adviser, who had spent months cultivating a close relationship with Crown Prince Mohammed bin Salman, the then-31-year-old who billed himself as a reformer ready to usher in a new era for the conservative kingdom he was entrusted to run. For the U.S., the alliance was a big bet: Saudi Arabia was unpopular at home and abroad, with the international community favoring Barack Obama's overture toward Iran and the 2015 nuclear deal he made with it. Kushner argued that reversing course and embracing the kingdom was worth the risk. The young royal would be their man in the Middle East when it came time to make peace between Israelis and Palestinians, using his country's regional sway to pressure Arab allies into supporting a U.S.-made deal.
So in May 2017, members of Trump's Cabinet hoisted ceremonial swords, linked arms with Saudis and chanted to the beat of drums.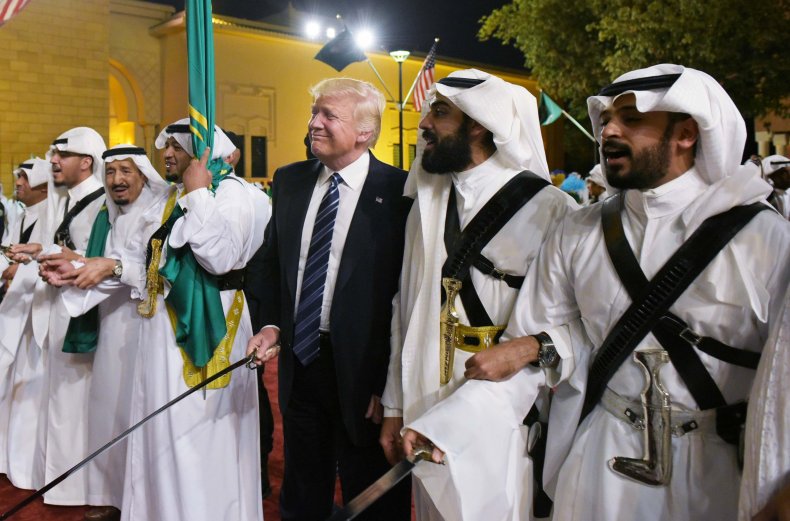 Less than 18 months later, the Trump administration finds itself engulfed in a political and diplomatic firestorm as Prince Mohammed, also known as MBS, is increasingly implicated in the death of a Saudi journalist and U.S. resident who fled the kingdom to criticize his rule. The killing of Jamal Khashoggi inside Riyadh's Istanbul consulate is just the latest in a series of major controversies linked to Saudi Arabia under the royal's tenure, following the alleged kidnapping of Lebanese Prime Minister Saad al-Hariri, Riyadh's blockade against neighboring Qatar and its decision to cut ties with Canada. While the Saudi government has officially denied ordering Khashoggi's murder, it then conceded that its own agents killed him in an alleged "rogue operation." Later, it admitted that the killing appeared "premeditated" based on new Turkish evidence.
These shifting accounts have been received poorly in Washington, where lawmakers have pressured the administration to take action against what's widely been seen as a hit job ordered by a vengeful monarch. Already angry over Saudi Arabia's deeply unpopular and controversial war against Zaidi Shiite Muslim rebels known as Ansar Allah or the Houthis in Yemen, U.S. politicians have issued fresh calls to withdraw military support to the kingdom in the wake of Khashoggi's killing.
The Trump administration was forced to respond. Secretary of State Mike Pompeo announced that 21 Saudi suspects identified by the U.S. would either have visas revoked or be ineligible for new ones. As worldwide outrage grew, Trump suggested that if "anybody [back in Riyadh] were going to be" behind the killing, it would be MBS, who has denied any foreknowledge of it. The president also called it "one of the worst in the history of cover-ups." But, signaling how much he valued the Saudi alliance, Trump has seemed eager to give the royal the benefit of the doubt. "I really want to believe him," he told The Wall Street Journal.
Complicating the president's calculations are his own business ties to Saudi Arabia—where he has denied having any financial interests, despite claiming in 2015 to have made "$40 million, $50 million" off of Saudi customers. For his part, Kushner deflected questions about Saudi Arabia's evolving explanations about Khashoggi. "I see things that are deceptive every day," he said at a CNN forum. "I see them in the Middle East. I see them in Washington. And so, again, I think that we have our eyes wide open."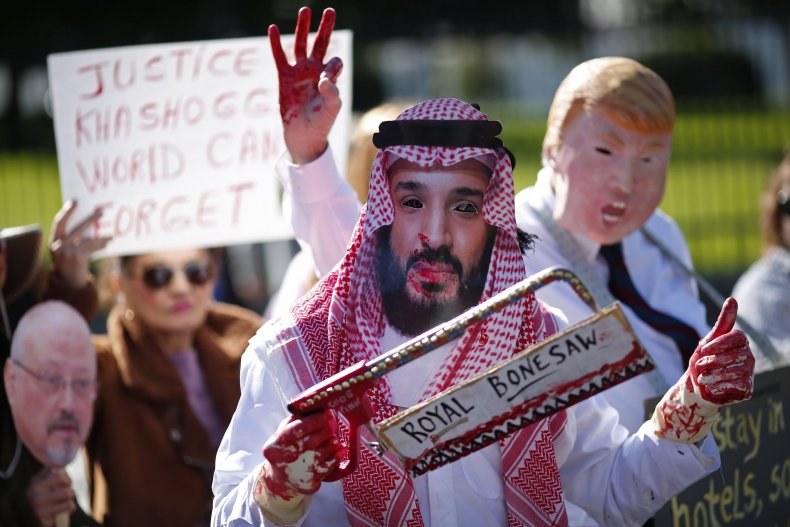 The millennial monarch once celebrated by the U.S. as a visionary has increasingly grown to resemble something of an adversary. His rule has further undermined any chance of Trump succeeding in his pursuit of a Middle East policy in which Saudi Arabia would play a central role in confronting Iran, as well as in settling the Arab-Israeli conflict, where Riyadh's international standing would be crucial to helping Trump make the "deal of the century."
But the U.S. has long viewed Saudi Arabia as an indispensable partner in the Middle East, overlooking the unfavorable symptoms of its ultraconservative brand of Sunni Islam—15 of the 19 hijackers in the September 11 attacks were Saudi—to maximize on lucrative business opportunities and strategic cooperation. Washington has close ties to other Gulf states, but veteran journalist and Middle East Institute fellow Thomas Lippman says they "cannot match Saudi Arabia in terms of economic and military clout"—nor can they compare with the kingdom's capacity to purchase U.S. weapons and influence the oil market. As Brookings Institution senior fellow Bruce Riedel puts it, "There is no alternative."
Lippman told Newsweek that "to the extent that the U.S. has a Middle East strategy" it consists of promoting regional stability, assuring the flow of oil, confronting Iran, protecting Israel, creating opportunities for investment and battling designated terrorist organizations—all goals with which Saudi Arabia has at least nominally assisted. But with MBS unveiled as a darker force, the U.S. "may think Saudi Arabia is a weak partner and a liability," says Camille Pecastaing at the Johns Hopkins University School of Advanced International Studies. "This was the position of the Obama administration, who had partly dropped Saudi Arabia, betting on engaging Iran—a dynamic which had profoundly stressed the relationship with Saudi Arabia," he adds. "The new U.S. administration reverted to a policy of confrontation with Iran and support for Saudi Arabia. What the U.S. could have done, discreetly but forcefully, is guide Saudi Arabia to avoid reckless and ill-conceived actions."
Such actions, which include MBS's roundup last November of dozens of government officials and fellow royals in an anti-corruption sweep widely seen as a power play, have overshadowed his reputation as a reformer, and the Khashoggi case has not helped. "I don't know how long MBS can go on making one mistake after another and maintain support at home and abroad," Lippman says. Not only has the prince tarnished his own global image, but that of those who championed him—especially Kushner.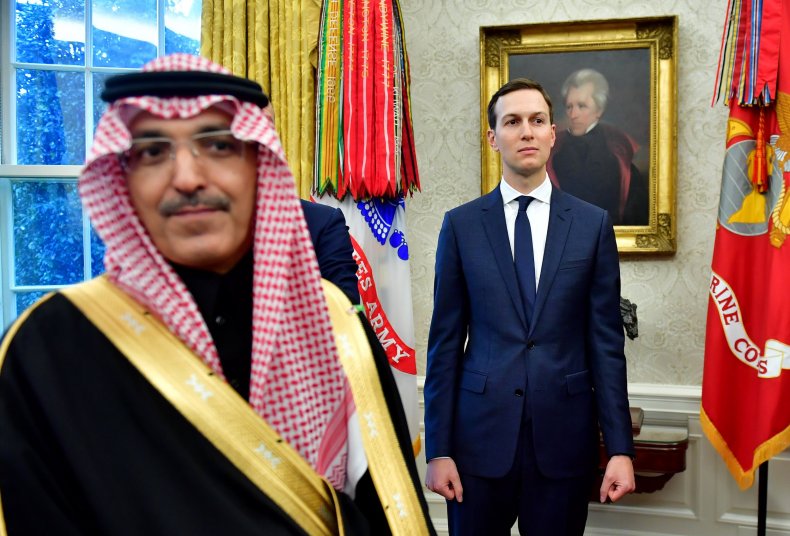 Under Trump, no diplomat was even nominated for the role of ambassador to Riyadh and Kushner has capitalized on an intimate relationship with the crown prince. The two men, both in their 30s, have eagerly tightened bonds between their countries, even as their personal ties came under scrutiny. In a conversation with Newsweek, Riedel said that MBS "has many nicknames in the kingdom, one of them is Mohammed bin Kushner." The Trump administration's Mideast peace plan has long been stalled, however, racked with inconsistencies and failures under his lead.
Kushner once co-directed a foundation funding Israeli settlements in Palestinian territory that were considered illegal by much of the international community. And yet he was tasked with solving the Arab-Israeli conflict. While the U.S., Israel and Saudi Arabia have a common goal in facing Iran, the kingdom still considers the Palestinian issue crucial to its regional support and the Trump administration's decision to move the U.S. Embassy to Israel from Tel Aviv to Jerusalem—which both Israelis and Palestinians claim as their capital—dashed any prospects of Saudi Arabia openly working with Israel.
"It doesn't seem that Kushner has positioned the administration for great leaps forward to success in the Arab-Israeli conflict," Brian Katulis, a senior fellow at the Center for American Progress, told Newsweek, adding that the U.S. position remains "completely incompatible with the stance of the Saudis."
The Trump administration has invested so heavily in a bad romance with Saudi Arabia, however, that it may have created a partner too big to fail in the eyes of the White House, leaving the two countries stuck with one another even as the disgraced prince continues to rule and undermine both U.S. and Saudi plans for the Middle East. "Qatar, Canada, Istanbul, there's going to be another one," Riedel said. "He's not about to become mister smart and reasonable, his pattern is pretty clear." Furthermore, he adds, it's unlikely that MBS will be back in the U.S. anytime soon. "He's not going to be welcomed in Hollywood and Silicon Valley as he once was. He's something of a pariah now. He's going to own the murder of Jamal Khashoggi for the indefinite future."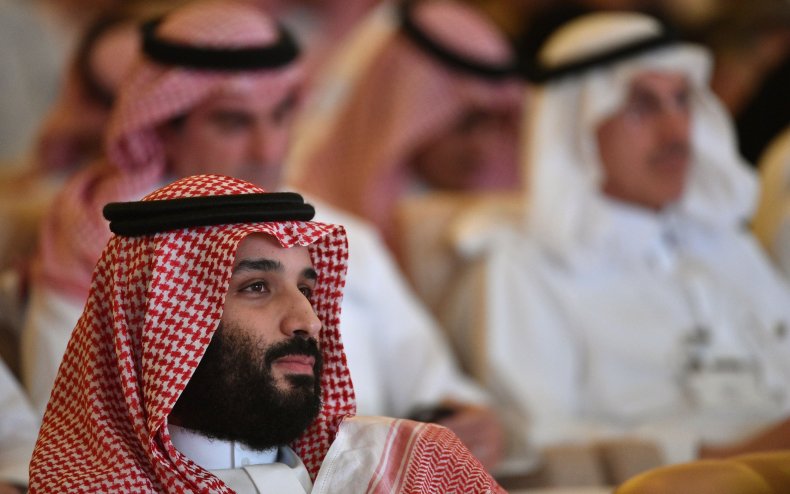 Meanwhile, Trump and Kushner are wagering that the public will forget about Khashoggi, as they have the civilians allegedly killed by Saudi airstrikes in Yemen. Pecastaing says "everyone is waiting for the global media to pick up on another frontline story to go back to business as usual." For the U.S., "the immediate risk is bad PR by association; long term, it's instability in Saudi Arabia and the emergence of either serious disorder or even an unfriendly regime—a low risk that increases every day that MBS is in the limelight."
Khashoggi's killing and other scandals linked to Saudi Arabia under MBS are, in all likelihood, only the byproducts of a larger bet that was doomed from the start. With zero prior experience, Trump and Kushner's grand dreams of totally isolating an increasingly influential Iran and solving the decades-long Arab-Israeli conflict were unlikely with or without their royal ally. "Those goals were and are unrealistic no matter who is in charge," Lippman says of two businessmen hoping to accomplish what their seasoned predecessors couldn't. "Those who know nothing about the Middle East are more likely to blunder."