Europe Will Face 'Serious Consequences' If Donald Trump Withdraws from Nuclear Agreement, Russian Defense Minister Warns
Russian Defense Minister Sergei Shoigu has warned that Europe will be caught in the crossfires if the United States officially withdraws from a decades-old nuclear agreement as President Donald Trump has signaled.
"It seems to us that not everybody in Europe understands that this decision will have serious consequences for Europe either, and to put it more accurately, for Europe in the first place," Shoigu said, Radio Free Europe reported.
Earlier this month, the president and his national security adviser John Bolton said they planned to remove Washington from the 1987 Intermediate-Range Nuclear Forces (INF) Treaty, which was signed by former President Ronald Reagan and Mikhail Gorbachev, the final leader of the now-defunct Soviet Union.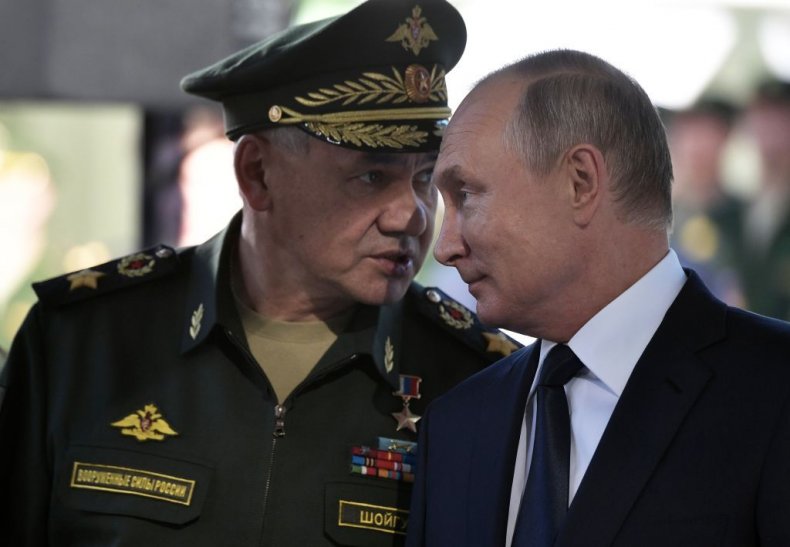 "Russia has violated the agreement. They have been violating it for many years," Trump said after a rally in Nevada on October 21. "And we're not going to let them violate a nuclear agreement and go out and do weapons and we're not allowed to."
Russian President Vladimir Putin also alleges that the U.S. has violated the treaty. While U.S. ally the United Kingdom has backed the White House's position, France and Germany have raised concerns.
Trump's threat has raised fears in Moscow that the U.S. could deploy new intermediate-range missiles in Europe. Putin has threatened to target European nations if they allow the U.S. to make such a move.
The Russian leader warned last week that a Russian response would be "very fast and effective" if such weapons were positioned throughout Europe. He said such an action from Europe and the U.S. would force Moscow to retaliate, the Associated Press reported.
Moscow has called for further dialogue in regards to the agreement, pushing back against Washington's desire to end the pact. Russian Foreign Minister Sergei Lavrov said on Sunday that his country was reviewing and responding to a list of questions from the U.S. with respect to its compliance with the treaty.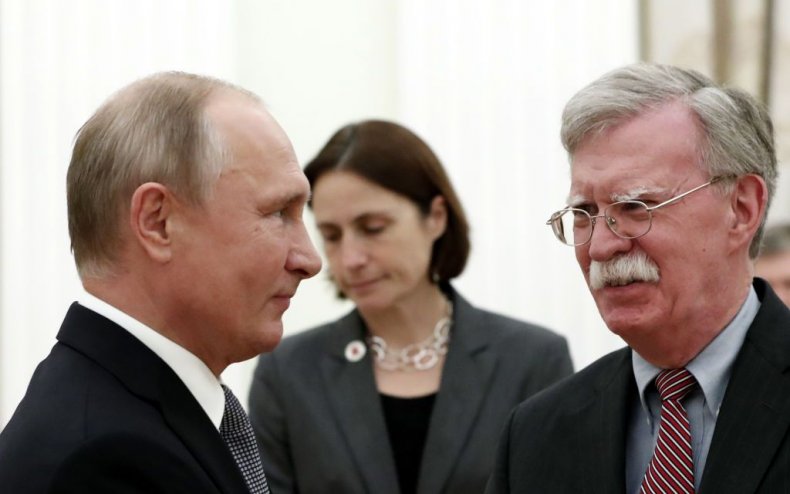 However, some analysts have suggested that Trump is moving to remove the U.S. from an agreement that Russia has long disliked.
The problem we now confront is the way the Trump administration has handled this. It's god-awful," Ambassador Richard Burt, one of the chief negotiators in arms reduction talks with the Soviet Union, told reporters on a call organized by the Atlantic Council last week. "You have to hand it to the Russians for their deft handling of this. The U.S. [is pulling out] of a treaty the Russians never liked."
Other experts have suggested that Trump's decision to pull out unilaterally, instead of working to pressure the Kremlin to comply with the agreement, has created the impression that the U.S. was to blame for the pact's failure.