Putin Threatens to Target European Nations if They Deploy U.S. Intermediate-Range Missiles
Russian President Vladimir Putin has threatened to target European nations if they allow the U.S. to deploy intermediate-range missiles.
The Russian leader warned on Wednesday that a Russian response would be "very fast and effective" if such weapons were positioned throughout Europe. He said such an action from Europe and the U.S. would force Moscow to retaliate, the Associated Press reported.
Prior to Putin's comments, President Donald Trump announced that he plans to withdraw the U.S. from the Intermediate-Range Nuclear Forces Treaty (INF), which was signed in 1987 between thenPresident Ronald Reagan and then-General Secretary Mikhail Gorbachev of the now-defunct Soviet Union.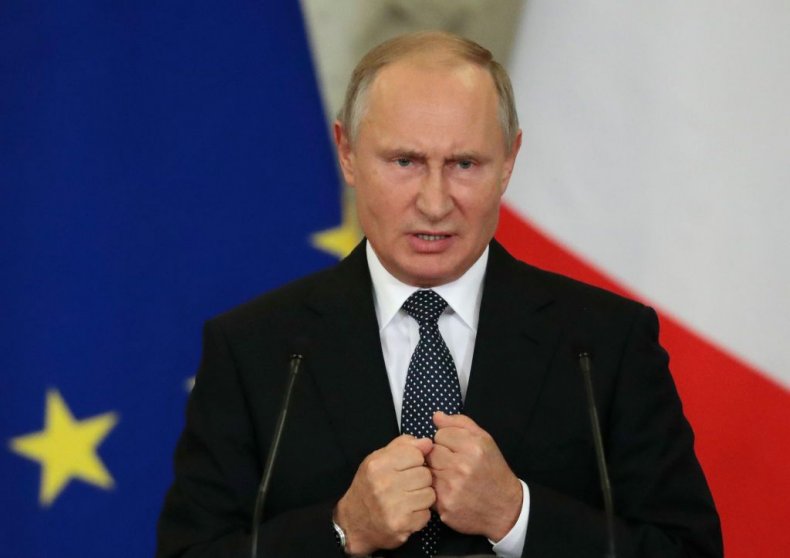 "Russia has violated the agreement. They have been violating it for many years," Trump said on Saturday after a rally in Nevada. "And we're not going to let them violate a nuclear agreement and go out and do weapons and we're not allowed to." Putin also alleges that the U.S. violated the treaty.
Moscow initially responded to Trump's threat by saying it "would be a very dangerous step." While U.S. ally the United Kingdom has backed the White House's position, France and Germany have raised concerns.
The agreement constrained Washington from creating further nuclear weapons. Trump warned that the U.S. would begin developing new weapons unless Russia and China agree not to possess or produce more. China, however, is not officially part of the pact.
According to the AP, Putin hopes to discuss the INF pact with Trump directly in greater detail on November 11, on the sidelines of an event marking the 100-year anniversary of the end of World War I.
This week, Trump's national security adviser John Bolton visited Russia, where he discussed the nuclear agreement as well as other security concerns with leaders in Moscow. On Wednesday, Bolton said Washington is still considering additional sanctions against Russia.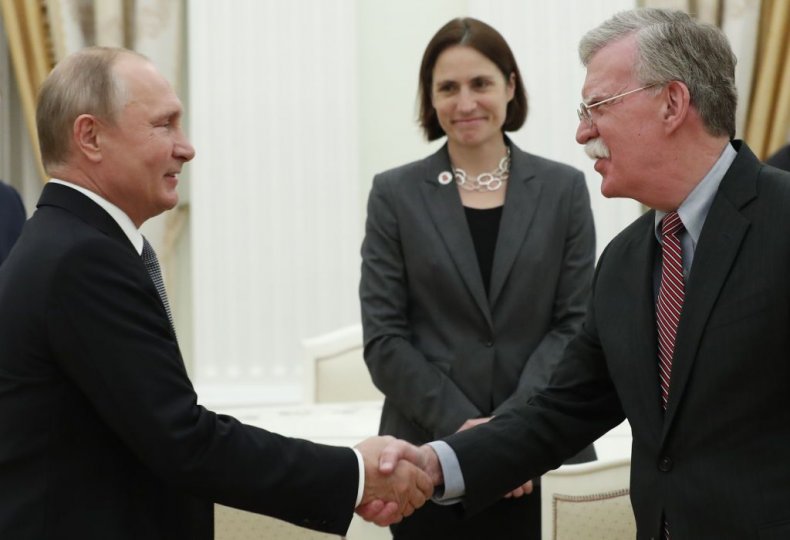 "No decision has been made at this point, and I wouldn't predict timing, whether it might be before the [U.S. midterm] election or after the election," Bolton said, Reuters reported. "The decision-making is ongoing as we speak," he added.
In August, the State Department announced new sanctions against Russia after determining that Moscow had poisoned a former spy, Sergei Skripal, as well as his daughter in the U.K. using a nerve agent in March. Russia continues to deny the accusations.
Dmitry Peskov, a spokesman for the Kremlin, also said Wednesday that Bolton and Putin had discussed the possibility of the Russian leader visiting Washington next year. However, he said no specific plans had been made.