Evangelical 'Prophet' Ends Ministry After Apologizing for Predicting Trump's Re-Election
A prominent evangelical Christian "prophet" has decided to shutter his ministry after apologizing for incorrectly predicting that former President Donald Trump would be re-elected in the 2020 election.
Jeremiah Johnson, who founded Jeremiah Johnson Ministries, made the announcement via his public Facebook page on Monday after receiving overwhelmingly negative feedback from followers after he apologized for his inaccurate prophecy. The Christian minister had apologized in a YouTube series he titled "I Was Wrong," Religion News Service first reported.
"After much prayer and the clear direction of the Lord, we are officially terminating, 'Jeremiah Johnson Ministries.' All of our social media accounts will be deleted over the next week. We fully understand what a shock this will be to many on numerous levels," Johnson wrote in an open letter to his followers posted to Facebook.
Johnson asserted that he is not "discouraged" and does not plan to draw back from his "calling." Instead, the evangelical minister plans to form a new movement called The Altar Global, which he described as "a complete shift" and not just a "name or brand change." In one video of the "I Was Wrong" series, Johnson said he'd received "90 percent negative" feedback from thousands of his subscribers and followers.
The evangelical figure, who has been dubbed a "Trump prophet," first apologized on January 7—the day after the violent attack on the U.S. Capitol by the former president's supporters. In that message, Johnson described some elements within the Christian prophetic movement as "deeply sick."
"I believe that this election cycle has revealed how desperately we need reformation in the prophetic movement," Johnson later said in a video posted in early February. "I have serious concerns for the charismatic-prophetic world that if we do not wake up, if we do not humble ourselves, there is greater judgment to come."
Newsweek reached out to Johnson for further comment but did not immediately receive a response.
White evangelical Christians were a key base of support for Trump from his 2016 presidential campaign to the end of his presidency. About 8 in 10 white evangelicals said they backed Trump in 2016, according to exit polls at the time. The results were similar in 2020, with exit polls showing that between 76 percent and 81 percent of white evangelicals supported the former president over President Joe Biden. Many prominent evangelical leaders—such as Franklin Graham—went on to promote Trump's unfounded claims that the election was stolen by Biden and the Democrats.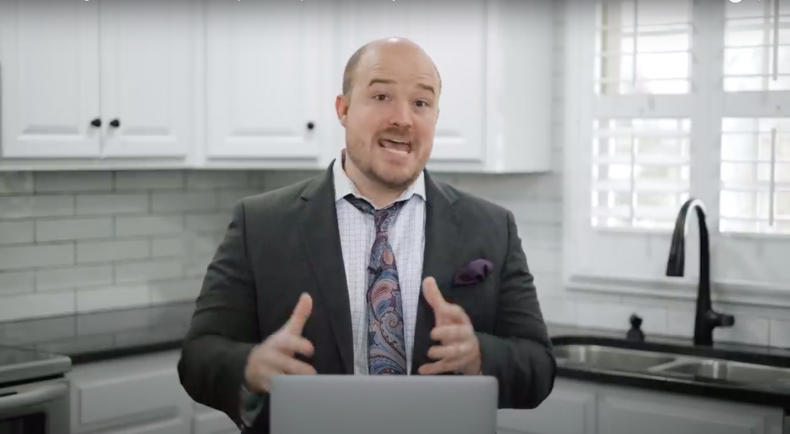 While most white evangelicals supported Trump, a vocal minority of Christians and specifically Christian evangelicals have voiced strong opposition to the former president. A group of evangelical Christian leaders led by Pastor Doug Pagitt, the leader of the evangelical progressive group Vote Common Good, released an open letter last month condemning the "heresy of Christian nationalism," which they pointed to as a key ideology leading to the January 6 attack on the Capitol. The letter urged "all pastors, ministers, and priests to boldly make it clear that a commitment to Jesus Christ is incompatible with calls to violence, support of white Christian nationalism, conspiracy theories, and all religious and racial prejudice."