Evergrande CEO Prepares to Break Apart Company in Attempt to Avoid Default
The Evergrande Group's chief executive officer Xia Haijun began talks with investment banks and creditors in Hong Kong over a potential restructuring of the real estate company that could see the property developer sell some of its assets, Reuters reported.
While Evergrande remains based in Shenzhen, Reuters reported that Xia, a confidant of the company's chairman and founder Hui Ka Yan and the lead behind its day-to-day and financing operations, has been based in Hong Kong for two months.
Facing a massive debt of $300 billion, Evergrande has missed three rounds of interest payments on its bonds. Some analysts fear the company, which stands as the second-largest property developer in China, could collapse and send shockwaves through the country's economy. The People's Bank of China assured that the situation is under control.
"China Evergrande Group's problems in the real estate industry are an individual phenomenon," Zou Lan, director of the bank's financial markets department, said. "Most real estate businesses are operating stably and have good financial indicators, and the real estate industry overall is healthy."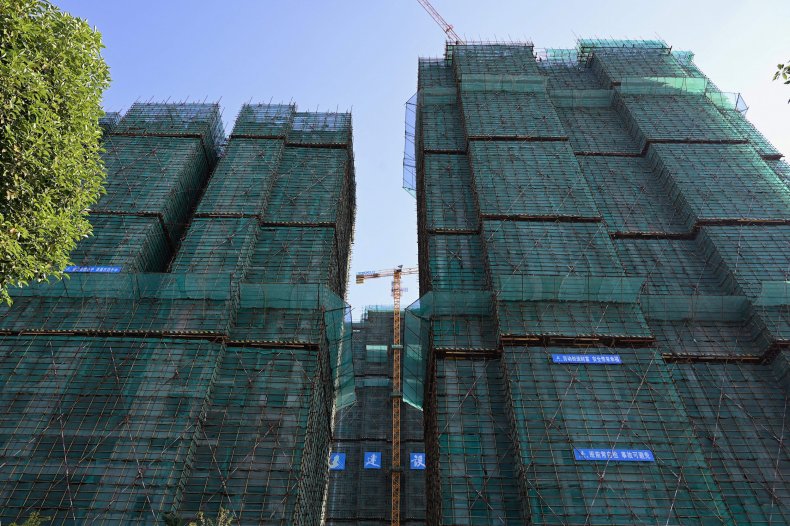 Despite these comments, some analysts have expressed concerns over whether the Beijing can effectively curb the problem given the real estate sector's vast importance in the country. Some economists estimated the property sector accounts for up to 28 percent of China's GDP, a much larger sum than that seen in many other parts of the world.
Chinese policy changes implemented in 2020 made it difficult for many of the state's largest developers to continue the practice of industry-wide borrowing that allowed many companies to rapidly grow alongside the country's expanding economy.
With these changes, many companies were cut off from credit lines that they had become accustomed to. With limited liquid assets, some institutions were left unable to finish their developments, preventing them from attaining funds that they could have used to pay off debts. Right now, Evergrande oversees a number of unfinished developments and faces liquidity issues.
An anonymous source familiar with the situation told Reuters that a part of the reason for Xia's trip to Hong Kong was to speak with foreign banks about loan extensions and repayments.
"Xia also needs to sort out how many off-balance-sheet debts the group has offshore, because many were underwritten at subsidiary levels and he himself may not be even aware of [that]," the source said. "Before that they cannot work on restructuring and talk to bondholders."