Every Airline to Mandate COVID Vaccines For Their Employees
On Monday, Southwest Airlines became the latest U.S. airline to mandate its employees get vaccinated against COVID-19.
Many airlines fall under President Joe Biden's sweeping order that companies with more than 100 employees must ensure workers are vaccinated or undergo weekly testing for the virus.
Many airlines are also government contractors that must meet a December 8 deadline set by Biden to enforce vaccination requirements, without the testing option.
Among the major U.S. carriers, only Delta Air Lines has held off on mandating vaccines for employees, but the airline has said unvaccinated employees enrolled in the company's health care plan will face a $200 monthly surcharge.
Here are all the airlines that have mandated their employees be vaccinated against COVID-19:
United Airlines
In early August, United Airlines announced that its 67,000 employees had until October 25 to get fully vaccinated or face termination.
Employees can seek exemptions on medical or religious grounds, but the airline is placing most of those workers on unpaid leave until COVID-19 cases come down.
Late last month, the airline said more than 97 percent of its U.S. employees were vaccinated. According to The Associated Press, the airline said last week that 320 U.S. employees face termination for not getting vaccinated or seeking a medical or religious exemption by the deadline.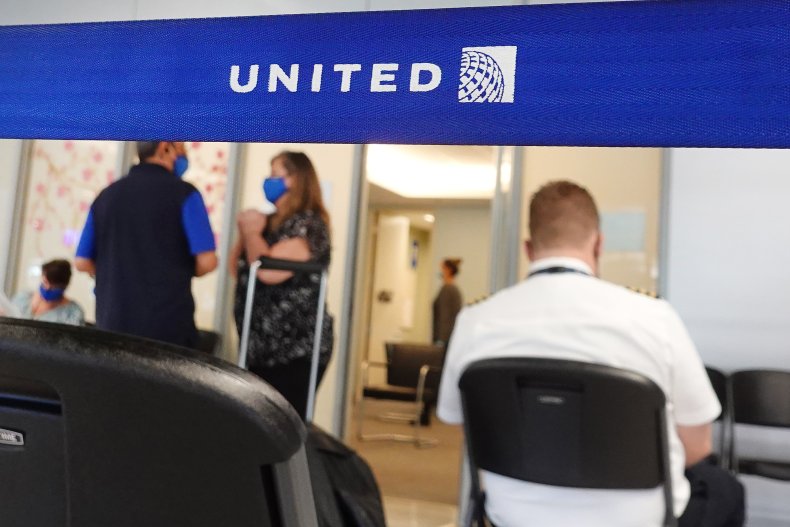 Frontier Airlines
The ultra-low-cost carrier announced in early August that all direct employees needed to be fully vaccinated against COVID-19 by October 1.
"Safety is of the utmost importance at Frontier and we need to take every step possible for us to keep our teams safe, protect the operation and protect our passengers," Barry Biffle, the airline's president and CEO, said at the time.
"The time has come to do what we can to help put an end to COVID-19."
Hawaiian Airlines
Hawaiian Airlines CEO Peter Ingram told employees in August that they must be fully vaccinated against COVID-19 by November 1.
"Safety is the foundation of air travel, and it is ingrained throughout our operation and service," Ingram said in his memo. "This is no different."
The airline is allowing exemptions on medical or religious grounds.
American Airlines
American Airlines told employees on Friday that they need to get vaccinated or lose their job.
"While we are still working through the details of the federal requirements, it is clear that team members who choose to remain unvaccinated will not be able to work at American Airlines," CEO Doug Parker and President Robert Isom said in a letter to employees.
The letter said employees who cannot be vaccinated due to disability or religious beliefS can request a waiver.
Alaska Airlines
Alaska Airlines told its 22,000 employees that they will be required to be vaccinated by December 8 due to the airline's work as a government contractor.
"This means employees may no longer opt-in for regular testing and masking in lieu of getting the vaccine," the airline said in a memo to employees.
JetBlue Airways
JetBlue has also told employees they will need to be vaccinated under the federal rules.
"JetBlue has always believed in a science-based approach to emerge from this pandemic, and vaccines have proven to be a powerful tool to protect ourselves and each other from COVID-19 and its worst outcomes," an airline spokesperson told Newsweek.
"We will fully comply with the federal vaccine mandate for federal contractors and we have communicated this vaccine requirement to our crewmembers."
Southwest Airlines
Southwest said employees must be fully vaccinated against COVID-19 by December 8 unless they receive an exemption in order "to continue employment with the airline."
"Southwest Airlines must join our industry peers in complying with the federal government's COVID-19 vaccination directive," Southwest CEO Gary Kelly said.
"I encourage all Southwest Employees to meet the federal directive, as quickly as possible, since we value every individual and want to ensure job security for all."