Elon Musk's purchase of Twitter has caused so much concern for some celebrities that they've vowed to quit the platform altogether.
The board of Twitter on Monday unanimously agreed to accept the $44 billion takeover bid. While Musk has said he wants to unlock the "tremendous potential" of Twitter, others have voiced their worries about what the social media platform might become.
Seemingly expecting a mass exodus, Musk tweeted on Monday: "I hope that even my worst critics remain on Twitter, because that is what free speech means."
The news of Musk's takeover is still relatively fresh and there's a long way to go until he officially takes the reins at Twitter, which isn't expected to happen for another six months. That means there's plenty of time for celebrities to enjoy and utilize a non-Musk run Twitter, but others may choose to depart.
The likes of George Takei and Rob Reiner have voiced their disapproval of Musk, but have vowed to stay on the platform. "The struggle against fascism, misinformation, and hate requires tough fighters. I hope you stay in the fight, right beside me," Takei told his 3.3 million followers.
Here's the running list of all the celebrities who have left, or announced their intention to leave, the social media platform:
Mia Farrow
Farrow also announced her intention to quit before facing backlash in the comments section from Twitter users.
In a tweet that has since been deleted, the actress turned activist wrote: "Well if Twitter becomes even more toxic—with Trumpy-treasonous lies & all the hatred—it will be taken less seriously, and people like me will quit—for peace of mind."
Farrow appears to have had a change of heart since then and even replied directly to Musk when he discussed free speech. Farrow thanked him for Tesla and Space X before saying she hopes he can "keep Twitter worthy of your previous achievements and of lawful people everywhere."
Shaun King
Activist Shaun King deleted his Twitter account on Monday, not long after tweeting that Musk's purchase of the social media site is "about white power." He reactivated it on Tuesday and changed his bio to "I'm still here m***** f******."
King is an American writer and civil rights activist who came to prominence at the start of the Black Lives Matter movement. He's since faced a number of allegations he mishandled or mismanaged charitable funds, which he has denied.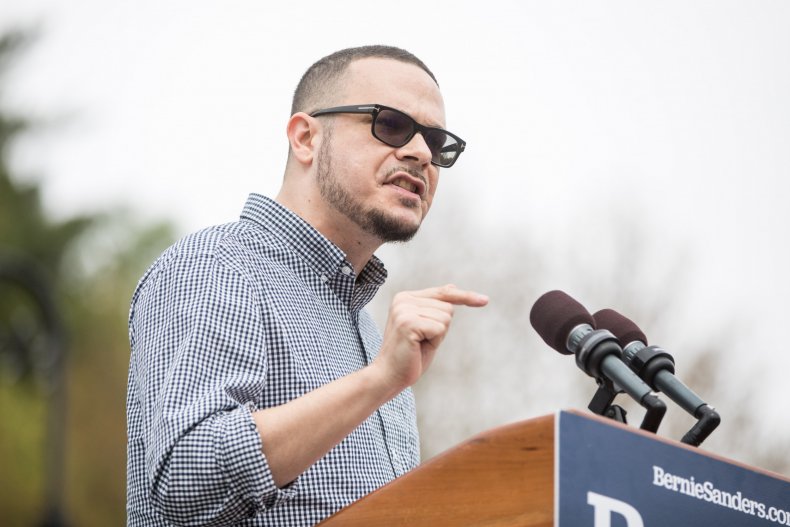 Hours before he deactivated his Twitter account he pointed to Musk's upbringing in South Africa as supposed evidence of his racism. "At its root, Elon Musk wanting to purchase Twitter is not about left vs right. It's about white power," King tweeted before the takeover was confirmed.
"The man was raised in Apartheid by a white nationalist. He's upset that Twitter won't allow white nationalists to target/harass people. That's his definition of free speech."
Jameela Jamil
British actress Jameela Jamil also confirmed she would be leaving the platform after Musk's purchase was confirmed. On Monday April 26 she wrote: "One good thing about Elon buying twitter is that I will *FINALLY* leave and stop being a complete menace to society on here. So it's win win for you all really."
Three hours later, the The Good Place actress reacted to the news that the takeover was confirmed and wrote her final tweet.
Mick Foley
Wrestling legend Mick Foley admitted he's considering leaving the platform, but has yet to pull the trigger. Not long after Musk's takeover was confirmed he wrote: "I'll be giving some serious thought to leaving [Twitter] for good in the near future.
"I do not have a good feeling about where this platform is heading," he said.
He has continued to tweet since stating his intention to leave on Monday, April 25.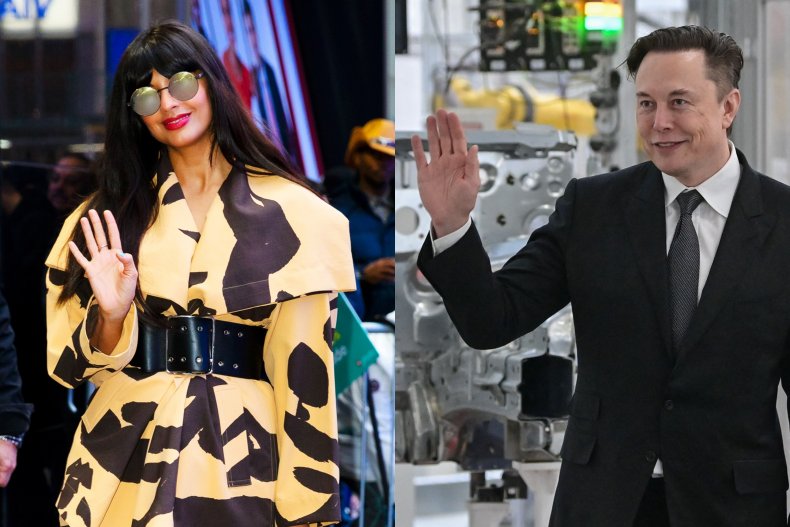 Amy Siskind
Self-proclaimed defender of democracy, activist and author Amy Siskind informed her 550,000 followers that she is considering leaving Twitter. In a series of tweets Siskind openly pondered her options and acknowledged that "whatever content I provide here goes directly towards enriching one man, who I think is absolutely awful."
Her tweet on Monday April 25 continued: "People need to understand that this is no longer a public company. Every post you make here is free content to enrich one man, Elon Musk. He is completely in control and answers to no one. I don't view him as a mentally stable person."
She concluded her comments by reminding everyone that she is instead going to continue sharing content on her Facebook page. "Either way, you will be able to find me there until something better comes along," Siskind said.
UPDATE 4/26/22 9:00 a.m. ET: This article was updated with to update the list.
UPDATE 4/27/22 3:00 a.m. ET: This article was updated with to update the list.