Shaun King Has Not Deleted His Twitter Account: 'You Wish'
Activist Shaun King has announced he has not deleted his Twitter account after it went offline soon after he criticized Elon Musk's purchase of the platform as being about "white power."
King, who rose to prominence during the start of the Black Lives Matter movement, had his Twitter account taken offline hours after he criticized the Tesla and SpaceX CEO's plans to take over Twitter.
The move was celebrated by a number of conservatives figures on the social media site. However, King later returned to Twitter on Tuesday in a tweet attacking Jack Posobiec, a far-right figurehead who helped spread the QAnon-linked "Pizzagate" conspiracy theory.
"You wish, motherf****r. I didn't delete my account. You literally made that up," King tweeted.
"I was getting death threats and hack attempts from your buddies who stormed the Capitol and had to make it more secure. I'm right here. And you are a white supremacist."
King also posted a similar worded tweet to Donald Trump Jr, adding: "Good luck not perjuring yourself when you testify before the January 6th committee."
On Monday, it was confirmed that Musk clinched a deal to buy Twitter for $44 billion, which means the world's richest man will now have control of the social media site.
Just before King's account was taken offline, he criticized Musk's plans to purchase the company, which prompted speculation he deleted his account in protest at the takeover.
"At its root, Elon Musk wanting to purchase Twitter is not about left vs right. It's about white power," King tweeted.
"The man was raised in Apartheid by a white nationalist. He's upset that Twitter won't allow white nationalists to target/harass people. That's his definition of free speech.
"Elon Musk has openly called himself a 'free speech absolutist' and said that he wants to create a space where anything can be said about anyone. That's why white nationalists are giddy today. Here on Twitter and other platforms that I track daily. It's dangerous," King said.
"And listen, I don't even like the Democratic Party. So for me, this isn't about left vs right. Not at all. It's about how the richest man in the world, a son of Apartheid, raised by a white nationalist, wants to be sure his speech, and that of other white men, isn't censored."
King previously deleted his Twitter account and set his Instagram page to private in July 2021 after announcing he was taking a break from social media.
The activist has turned into a controversial figure in recent years over allegations he mishandled or mismanaged charitable funds he helped raise via projects he set up, which King denied.
In 2021, Samaria Rice, the mother of 12-year-old Tamir Rice who was shot dead by police in Cleveland, Ohio in November 2014, condemned King for attempting to raise money in her son's name without the family's consent.
Samaria Rice also accused King of being a "white man acting black" and an "impostor that can not be trusted."
King, who has a white mother, has been accused of lying about being biracial. He has denied that he lied about his ethnicity, and is the victim of a racially charged smear.
In 2015, King said that the white man listed on his birth certificate is not his biological father, but his biological father instead is a Black man who he has never met.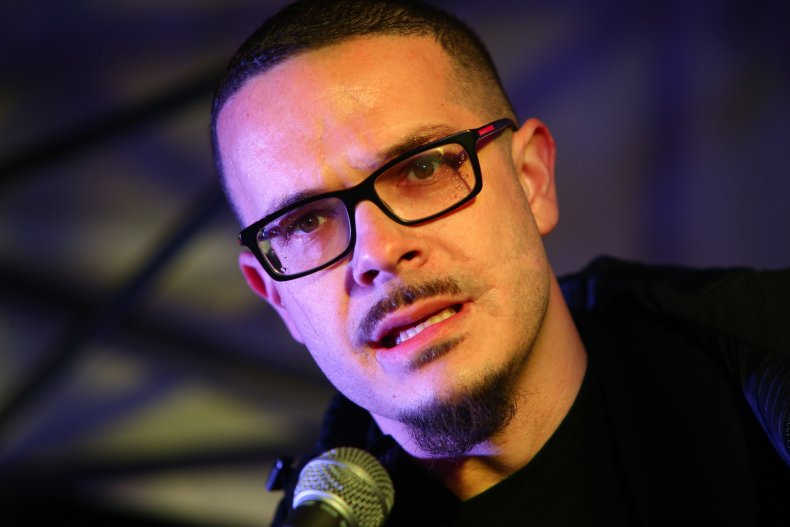 In a statement confirming the takeover of Twitter, Musk said he wants to make the platform "better" by introducing new features, removing spam bots and authenticating all human users.
"Free speech is the bedrock of a functioning democracy, and Twitter is the digital town square where matters vital to the future of humanity are debated," Musk said.
"Twitter has tremendous potential—I look forward to working with the company and the community of users to unlock it."
Before the takeover was announced, Musk had tweeted: "I hope that even my worst critics remain on Twitter, because that is what free speech means."
Update 04/26/22, 3:12 a.m. ET: This article was updated with additional information.
Update 04/26/22: This article and it's headline been changed to reflect that Shaun King's Twitter account returned.