Elon Musk's offer to buy Twitter for $43 billion is now being seriously considered by the social media platform's board after the billionaire secured the necessary funding on Thursday.
When the billionaire first made his offer on April 14, the possibility of seeing the Tesla CEO at the head of Twitter still seemed pretty far-fetched. More than a week later, the tables have turned, and Twitter is said to be set to accept the offer, Musk's "best and final," as he said.
But why is Musk so determined to buy Twitter anyway?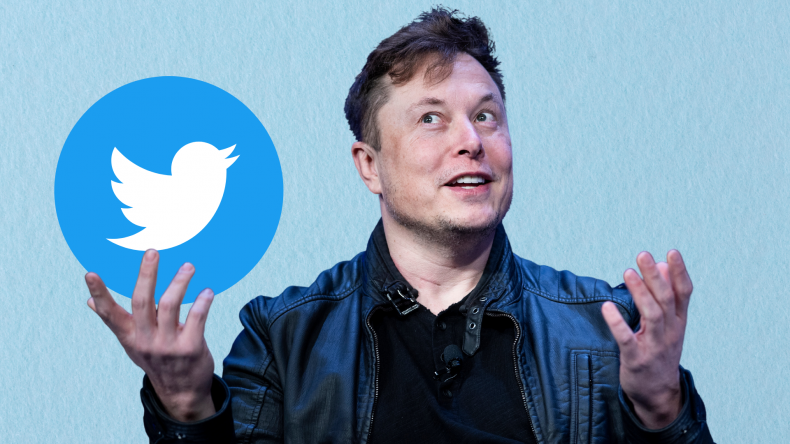 Musk is an avid—and controversial—user of Twitter, amassing more than 83 million followers.
On top of his massive presence on the platform, Musk also became the company's largest shareholder earlier this month, with the purchase of a $2.9 billion stake in the company. He was then offered a seat on Twitter's board, which he unexpectedly refused.
But in the lead-up to his bid to buy the platform, Musk had recently been quite critical of the company, questioning whether Twitter is doing enough to protect freedom of speech on its app. In a Twitter poll on March 25, he asked users if they thought Twitter was doing enough to adhere to the principle, and 70.4 percent of respondents answered that the platform wasn't doing enough.
"Given that Twitter serves as the de facto public town square, failing to adhere to free speech principles fundamentally undermines democracy," Musk wrote a day later, asking if a new social media platform was needed to replace Twitter.
"Buy and delete it," answered one user. Musk definitely listened to the first part of this message.
In recent weeks, Musk has proposed changes to Twitter including the introduction of an "Edit" button, dropping ads (which are how Twitter makes profits), easing its content restrictions, and a solution to the platform's problem with fake and automated accounts.
Most of Musk's intentions for Twitter come in the form of rather unclear tweets.
"If our twitter bid succeeds, we will defeat the spam bots or die trying!," Musk tweeted on April 21. "And authenticate all real humans," he added.
"A social media platform's policies are good if the most extreme 10% on left and right are equally unhappy," he tweeted on April 19.
Twitter currently has the power to suspend accounts for violating its content standard, including posting content including hate speech, misinformation, and inciting violence. Former President Donald Trump was banned for life from Twitter after the attack on the U.S. Capitol in 2021, and the Libs of Tik Tok account was twice suspended for "hateful conduct."
It is still unclear how Musk will actually change the platform if Twitter's board accepts his bid to buy the company.