The unveiling of the person running the controversial Twitter account Libs of TikTok sparked heated debates that, while polarized, confront an evergreen, unresolved issue: The right to privacy on social media.
Libs of TikTok cultivated a large platform that took aim at people within the broad LGBTQ+ community, highlighting—often vitriolically—examples of what it presented as outlandish or dangerous liberal excesses in education and artistic spaces.
Its online popularity grew amid GOP-led crackdowns on LGBTQ+ activity in U.S. states, from outlawing discussions of sexual orientation and gender identity in classrooms to restricting access to gender-affirming healthcare for minors.
The account typically reposted TikTok videos by educators who identified as members or allies of the LGBTQ+ community. It also had a particular focus on videos by LGBTQ+ individuals who express hyper-liberal views.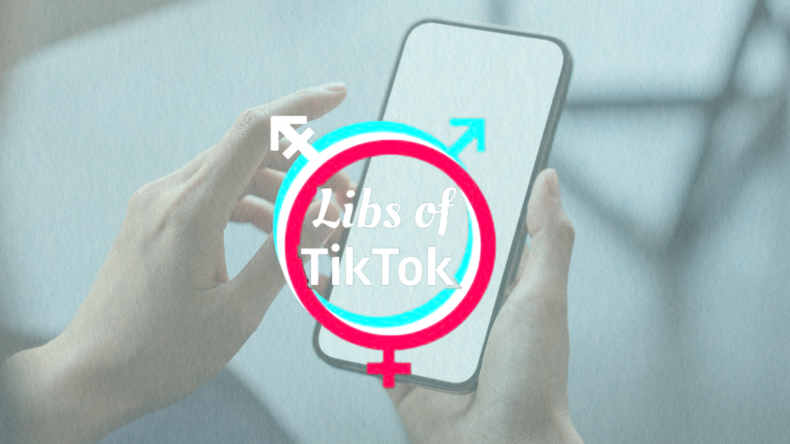 Libs of TikTok has named teachers and their places of work, calling for them to be fired and at times accusing them of "grooming" children, using such rhetoric in a manner that conflated both ordinary discussion of LGBTQ+ issues and genuine instances of teachers abusing students.
While it thrived on anonymity, Libs of TikTok exerted nationwide influence. By thrusting progressive TikTokers into the depths of Republican scrutiny, the account ascended to GOP stardom, earning praise from top Republican personalities and making appearances on Fox News.
The woman behind Libs of TikTok was unmasked over the weekend as Chaya Raichik, a realtor based in Brooklyn.
Twitter user @karmaonesixone first uncovered a digital paper trail on Raichik, who seems to have previously run the Libs of TikTok Twitter account under various usernames. Software developer Travis Brown then found deleted tweets in which Raichik claimed to have attended the January 6 protest that led to the Capitol riot.
Where Libs of TikTok's left-wing critics saw much-needed transparency, the revelations spurred accusations of doxxing—the exposure of someone's personal information online—from backers of Raichik's work. (Her user data had been publicly available, albeit unearthed with some open-source intelligence know-how.)
Newsweek has contacted Raichik for comment.
On Tuesday, The Washington Post published an exposé chronicling Raichik's online activities. The report's author, Taylor Lorenz, was quickly a target for Libs of TikTok's supporters, who charged her with breaching journalistic ethics by infringing on the personal life of a private citizen.
Lorenz was also attacked for her attempts to seek comment from Raichik and personalities in Libs of TikTok's orbit. This included visiting a Los Angeles address associated with Raichik, which turned out to belong to relatives of the Twitter influencer.
While codes of ethics vary across newsrooms and journalist associations, in-person visits to addresses of story subjects are a regular and longstanding reporting practice. Lorenz has defended her story and methods of reporting.
"Libs of TikTok's influence spreads far beyond its followers," she tweeted. "It has become an agenda-setter in right-wing media, and the content it surfaces shows a direct correlation with the recent push in legislation and rhetoric directly targeting the LGBTQ+ community."
After her identity was publicly revealed, Raichik seemed defiant during a recent Tucker Carlson Tonight appearance.
"I think that what I'm doing is very effective and I think that a lot of people wanted to shut me down, they wanted to intimidate me into silence," she said. "And unfortunately for them, that's just never gonna happen."
Doxxing or Transparency?
The fallout from the revelations resulted in fervent disaccord over whether the driving force behind Libs of TikTok should have ever been publicly identified.
"When your voice becomes very influential in politics, all of a sudden it matters to the public who's behind that voice, what are their biases and what are their motivations," Alex Abdo, litigation director of the Knight First Amendment Institute at Columbia University, told Newsweek.
"And it's not at all surprising that reporters in that circumstance would try to figure out who you are and what's motivating you."
Abdo simultaneously expressed being generally "uncomfortable" at the ease with which private information is "so readily available online."
"Sometimes it chills people who you may not be sympathetic to, and sometimes it chills people you may be sympathetic to," he said. "But my own view is we should all expect some minimum level of privacy online, and social media companies and others have made it their business to make so much of that personal information easy to find."
In Libs of TikTok's case, the matter of privacy is a two-headed beast. While Raichik and her supporters say she was doxxed by opponents, Libs of TikTok's claim to fame involved exposing left-leaning TikTok users to widespread scrutiny, as well as potential real-life consequences.
There is no broad consensus on the exact behavior that does or does not constitute doxxing. Though according to Nikolas Guggenberger, executive director of the Information Society Project at Yale Law School, the Libs of TikTok debacle underscores the use of "doxxing" as a political term.
"It is a bit of a weird allegation, because in a sense, it's at least partially about potentially doxxing a doxxer, because what that account did is it exposed mainly teachers, then the person running the account was exposed herself," he told Newsweek.
Guggenberger said the Libs of TikTok issue has mainly focused on the roles of individuals, rather than that of social media giants, who, by design, "decide whether or not somebody can speak anonymously."
"To an extent, it is the platform's choice of whether you can see somebody changed their username," he said. "The practices, the defaults of the platforms very much influence what is possible and what is not possible."
Quasi-Public Figures
Emma Llansó, director of the Free Expression Project at the Center for Democracy and Technology, sees "tension" between what constitutes a private individual versus a public figure on social media.
"One of the things that social media does is makes it much more possible for individuals to end up in that quasi-public figure role without necessarily expecting it," she told Newsweek.
Llansó said the Libs of TikTok case "throws into sharp relief" the effortless manner in which "somewhat careless social media content" leads to baring users' personal lives to the internet.
"I think most people, when they are setting up a Twitter account or posting a video on TikTok, don't necessarily think, 'Ah yes, this will mean that everybody in the world potentially knows exactly where I work or what my home address is,'" she told Newsweek.
Accessibility to user data can be useful in researching subjects such as disinformation actors and public figures, Llansó said. However, online services should provide tools enabling users to control the dissemination and availability of their personal information.
Llansó expressed concern at a proposal floated by Libs of TikTok's critics: That past a certain threshold of followers, Twitter should require users to publicly identify themselves.
"That would be tantamount to saying if people are listening to you enough, then you need to be exposed to all of the potential hate and harassment and disinformation and potential threats to your life or your family," she told Newsweek.
On the discourse side of things, Llansó noted a lack of "shared common cultural understanding" of free speech in the U.S., such as what is permissibly private or public, and what is in or out of bounds for widespread scrutiny.
"Is it okay to take a video that somebody filmed in their classroom at their school and use that as a way to say this person should lose their job as a teacher?" she told Newsweek. "Is it okay to dig through years' worth of somebody's tweets to make sure that you know every single thing that they've ever said and can use every statement against them?"
"We don't have a lot of shared norms and boundaries there, and the consequences for people can be very significant."