Every Time Donald Trump Has Said the Word 'Pussy'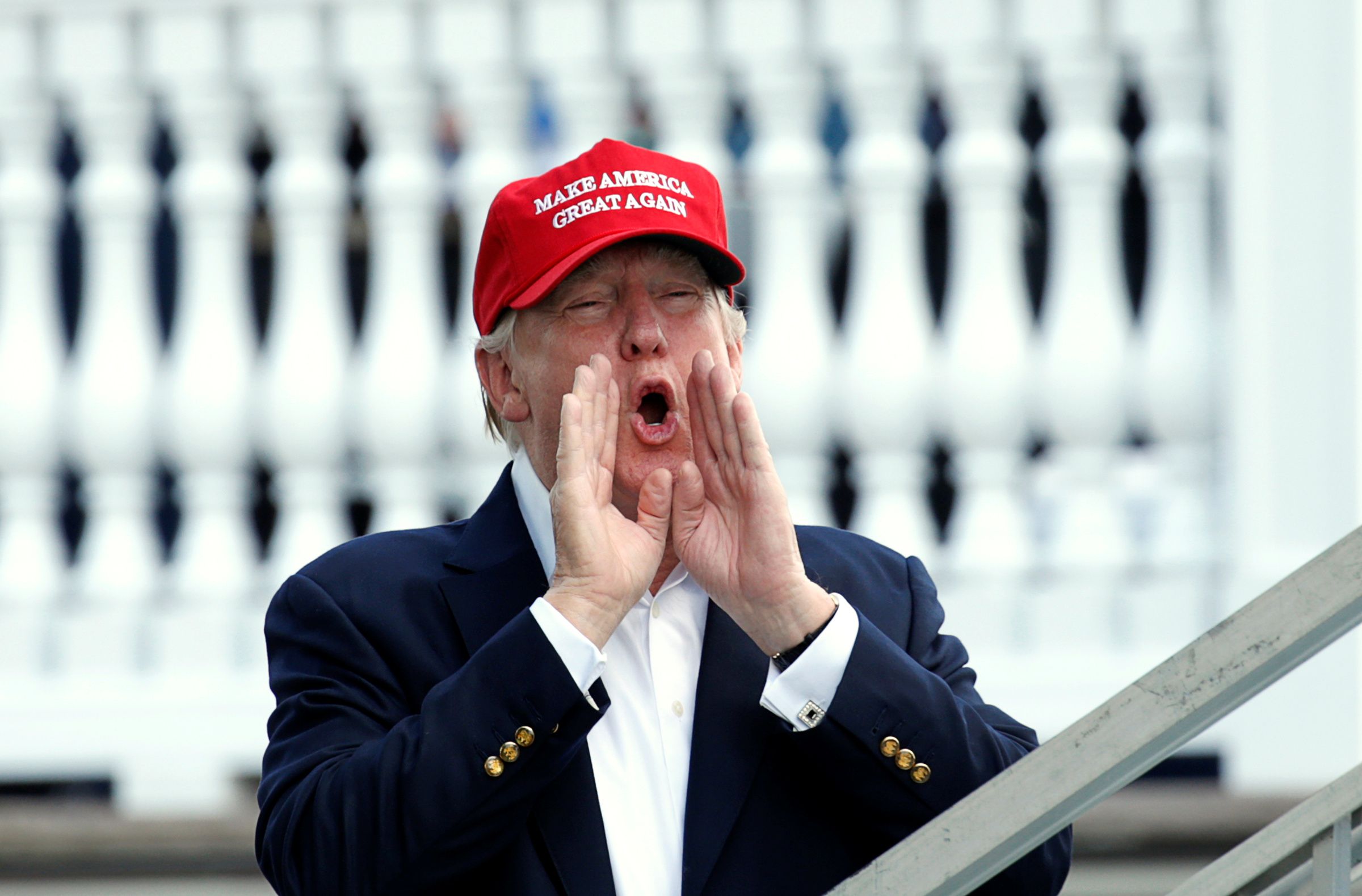 President Donald Trump knows a lot of words. He might say he has the best words. One of these words—unfortunately for Americans, especially those with vaginas—is pussy.
Here are all of the recorded instances of Trump using the word pussy to refer to women's genitals or to make an otherwise derogatory comment:
"There's nothing in the world like first-rate pussy"
In an interview for the now-defunct Maximum Golf magazine, Trump once referred to a young woman at his Mar-a-Lago resort, telling the reporter on the piece, "There's nothing in the world like first-rate pussy."
The Daily Beast was the first outlet to report on this remark, which never made it to the final version of the profile on Trump, thanks to an editor who forbade the reporter from printing them.
"Grab them by the pussy"
Mere weeks before the election, The Washington Post delivered what is likely to be one of the most memorable October 2016 surprises to date: an Access Hollywood tape that caught Trump bragging about grabbing women "by the pussy" to TV presenter Billy Bush.
"You know I'm automatically attracted to beautiful — I just start kissing them," Trump said on a hot mic. "It's like a magnet. Just kiss. I don't even wait. And when you're a star, they let you do it. You can do anything. Grab them by the pussy. You can do anything."
At the time, Trump dismissed his comments as "locker-room banter" and apologized "if anyone was offended."
But despite acknowledging the infamous "pussy" remark himself, Trump has reportedly suggested the Access Hollywood tape is a fake, more than a year after its release. Host Natalie Morales hit back at Trump's reported claims on Monday, telling viewers, "Let us make this perfect clear—the tape is very real."
"'He's a pussy.' That's terrible"
During a campaign rally in New Hampshire, Trump hit back at then-rival Ted Cruz by quoting a woman in the audience who called the Texas senator a "pussy."
"She just said a terrible thing," Trump said. "You know what she said? Shout it out. OK, you're not allowed to say, and I never expect to hear that from you again," Trump said with what The Washington Post called "mock seriousness."
"She said—I never expect to hear that from you again!—she said, 'He's a pussy.' That's terrible," Trump continued.
In an interview after the fact on MSNBC's Morning Joe, Trump was unapologetic, insisting he was merely repeating the insult because "people couldn't hear it."
"So I was doing everybody a favor," he said. "We were all just having fun."
"I get more pussy than you do"
In January 2016, when Trump was still just one of more than a dozen Republican presidential hopefuls, Fox News host Tucker Carlson penned a piece for Politico recalling a particularly unsavory interaction with the real estate mogul.
According to Carlson, in the early 2000s, he'd made a mean comment about Trump's hair on CNN. "I can't now remember the context, assuming there was one," Carlson admitted.
Carlson did, however, remember a message he received from Trump in response. "It's true you have better hair than I do," Trump wrote. "But I get more pussy than you do."
Carlson said he wasn't so much offended by the comment as he was amused.
"The message had all the hallmarks of a Trump attack: shocking, vulgar and indisputably true," Carlson wrote.