Every Announcement at EVO 2018
The biggest fighting game tournament in the world, EVO 2018, crowned new champions this weekend, but the three-day Las Vegas event is not just a hub for the best fighting game action. It's also a place where game developers and studios make big announcements in front of the millions of fans watching around the world.
EVO 2018 trailers were everywhere as new characters, release dates and information were revealed throughout the event. From Street Fighter V to the upcoming SoulCalibur VI, there wasn't a shortage of news from EVO this year and we've compiled all of the announcements and trailers in one place.
SUPER SMASH BROS ULTIMATE
Nintendo's premiere fighting game, Super Smash Bros. , didn't have an official reveal to show EVO goers but the company did announce that a Nintendo Direct spotlighting Super Smash Bros. Ultimate will take place Wednesday, Aug. 8 at 10 a.m. EDT.
Fans can expect more information on possible game modes as well as a character reveal or two.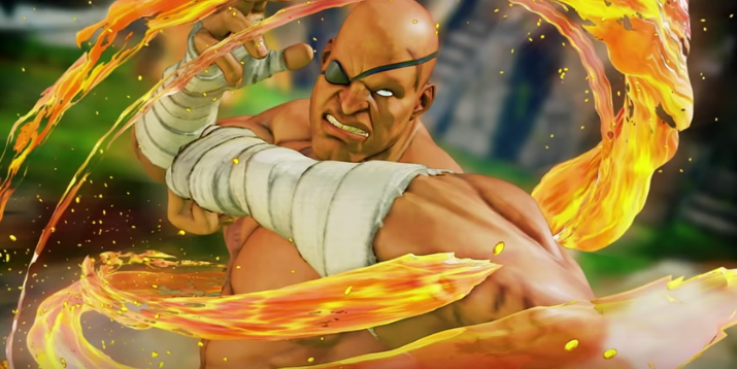 STREET FIGHTER V
Street Fighter always has a huge presence at EVO each year, and the first trailers for two previously announced characters dropped over the weekend.
Newcomer G and old favorite Sagat received the Street Fighter V trailer treatment showing off their V-Triggers and combinations. Both characters are part of the Season 3 Character Pass, which included Sakura, Blanka, Falke and Cody.
Both Sagat and G will be available to download in Street Fighter V on Aug. 6.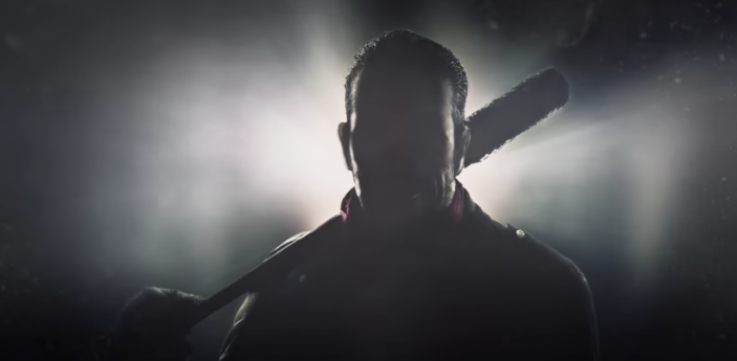 TEKKEN 7
Probably the biggest surprise reveal of EVO 2018 was the announcement of a Season 2 for Bandai Namco's Tekken 7. The 2015 fighting game is still going strong and Bandai is rewarding fans with six new characters. The first three were revealed to be Lei Wulong, Anna Williams and, shockingly, Negan from The Walking Dead comic book series.
Here's some flavor text on Anna Williams, Lei Wulong and Negan from the official Bandai Namco press release.
Negan, beloved by fans of The Walking Dead for his charismatic yet sinister demeanor, is ready to destroy all challengers, regardless of their stature in the TEKKEN universe.
Lei Wulong makes his long-awaited return to TEKKEN, this time sporting some new threads, new attitude, and his deadly Tiger, Crane, Leopard, Snake, and Dragon styles. True Lei Wulong fans will also enjoy the return of Lei's Drunken Master style to the TEKKEN 7 arena!
Anna Williams returns to wreak havoc in TEKKEN 7 and to drive her sister, Nina Williams, crazy! As the personal bodyguard of Kazuya Mishima and the second-in-command of the G Corporation, Anna doesn't only have the intelligence to run circles around her opponents, she's got the deadly fighting skill to back-up her killer looks as well.
SOULCALIBUR VI
Bandai's newest fighting game, SoulCalibur VI , will bring back Astaroth and Seung Mi-na. These franchise regulars will add their unique weapons to the upcoming fighting game this October.
Here's some backstory on Astaroth and Seung Mi-na from the press release:
Astaroth, created by a cult who worshipped the Greek god Ares to locate Soul Edge, returns with his giant axe in-hand and a deadly attitude in tow. Swinging his giant axe with great strength, only the most skilled warriors stand a chance before Astaroth in the arena of battle. Astute opponents may be able to exploit Astaroth's lumbering speed to their own advantage with quick strikes and dodges. Weak opponents should just prepare for destruction.
Seung Mi-na was born to battle. Having grown up in the famous Korean Seong Dojang headed by her father, her formative years were spent around weapons of all types, many of which she learned to use quite well or even better than her father. When denied the chance to join the military to protect Korea from invaders due to her gender, she took on the mission to locate Soul Edge to prove herself to her nation.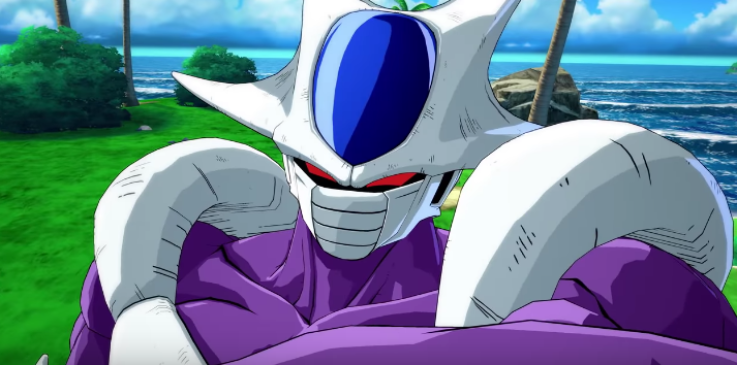 DRAGON BALL FIGHTERZ
Dragon Ball FighterZ, the game with the most entrants at EVO 2018, received a brand new gameplay trailer showing off Base Goku and Base Vegeta. Bandai Namco also revealed that both characters will be available to download on Aug. 8.
The new trailer also shows the next DLC fighter after the latest iterations of Goku and Vegeta. Cooler, Frieza's older brother will be coming to Dragon Ball FighterZ in the future. Check out Cooler in action in the gameplay trailer below.
What was your favorite game at EVO 2018? Which announcement were you most shocked by? Let us know in the comments section below.
Every Announcement at EVO 2018 | Gaming