Ex-Bernie Sanders Official Goes After Joe Biden's Cabinet Pick as 'Openly Antagonistic' to Progressives
Briahna Gray, the former national press secretary for Senator Bernie Sanders, called out President-elect Joe Biden for not appointing more progressive figures to his Cabinet—individuals she argued many Americans hoped to see selected when they cast their votes for the former vice president.
Gray singled out Neera Tanden, who Biden said on Sunday he would nominate as the next director of the Office of Management and Budget.
The announcement has been met with widespread backlash from Bernie supporters who see Tanden, the president of think tank Center for American Progress (CAP), as an obstacle to progressive change in the country.
Gray suggested Biden's Cabinet pick was a slap in the face to the progressive wing of the Democratic Party, a group the president-elect has been tasked with unifying alongside the party's more moderate members.
"Neera Tanden is someone in particular who is very notorious with being openly antagonistic of Senator Sanders, who, again, represented the largest coalition of progressive voters in this country," Gray told nonprofit Democracy Now! on Wednesday. "Perhaps most notorious for physically assaulting Bernie Sanders' campaign manager when he was an employee, en editor at ThinkProgress, a vertically integrated media institution under CAP."
Tanden, a Hillary Clinton loyalist, punched Sanders' 2000 campaign manager Faiz Shakir "in the chest" when he worked at ThinkProgress, according to a report from The New York Times.
Leaked emails have also showed Tanden in opposition to progressive Democrats like Sanders. WikiLeaks has released emails in which she called Think Progress staffers "crazy leftists" and advised against supporting $15 minimum wage, a top priority for Sanders and his campaign.
"I don't know anyone personally in Bernie world who is happy about this choice," Gray told Politico.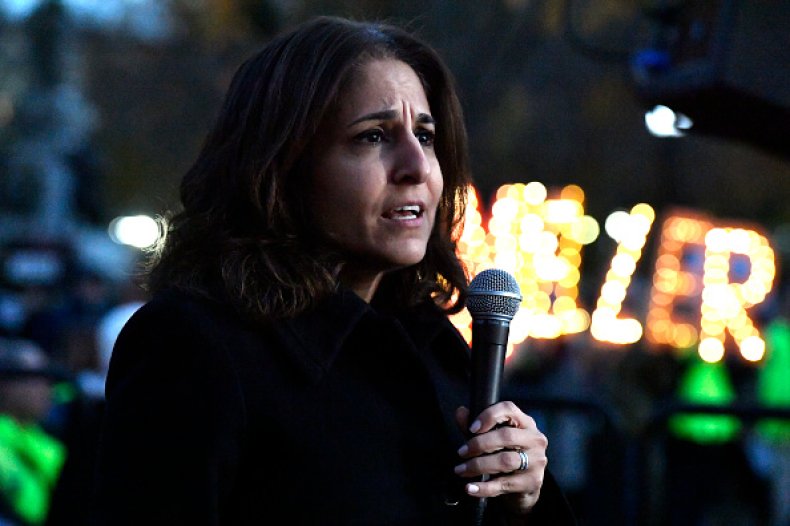 While Tanden would be the first woman of color and the first South Asian–American in the position, Gray pointed out that Biden's picks have predominantly focused on the identity of the individuals and away from their policies beliefs.
"What you've seen in [Biden's] latest slate of picks is a lot of emphasis on the identity of the individuals picked. A lot of firsts in the group. Even folks with less, shall we say, more attenuated relationships to traditional identity characters have gone as far as to talk about the struggles of their stepfather's family, right?" Gray told Democracy Now!.
"I think that's very intentional because substantively, several of these individuals have real problems and none of them truly represent a progressive in the mindset of most Americans, especially those who identified with Bernie Sanders," she added.
Biden's transition team has defended Tanden and her legislative experience to lead the Office of Management and Budget.
During his announcement of the nomination, Biden referred to Tanden's upbringing, saying "She was raised by a single mom on food stamps, an immigrant from India who struggled, worked hard, and did everything she could for her daughter to live out her American dream."
"She understands the struggles that millions of Americans are facing. And she will be the first woman of color and first South Asian American to lead the OMB," Biden said.
While Gray and other ex-Bernie staffers have loudly criticized her nomination, current staff and Sanders himself have remained silent.
On the other hand, other progressive figures, including Senator Elizabeth Warren, Senator , Senator Cory Booker and former gubernatorial candidate Stacey Abrams have supported Biden's pick.
Tanden's nomination is not without disapproval from the right, who have vowed to vote against her confirmation in the Senate.
On Monday, Senator John Cornyn called her "radioactive" while Senator Lindsey Graham described her as a "nutjob" during an appearance on Fox News' Hannity. Senator Tom Cotton chimed in on Wednesday, telling Fox & Friends that Tanden has "no chance of being confirmed."