Ex-GOP House Speaker John Boehner Slams Ted Cruz for 'Stirring Up' the 'Crazies'
Former GOP Speaker of the House John Boehner took aim at Senator Ted Cruz, a Texas Republican, for "stirring up some of the crazies" in the House Republican caucus while Boehner led the legislative chamber under former President Barack Obama.
Boehner's new book, On the House: A Washington Memoir, will be released on Tuesday and has already drawn controversy due to the former Republican leader's criticism of fellow GOP politicians and Democrats alike. In particular, Boehner's book left some of its most stinging criticism for Cruz. The former GOP House Speaker commented on his disapproval of Cruz further during an interview with CBS This Morning on Monday.
"This guy wasn't even a member of the United States House of Representatives. He was a member of the Senate, stirring up some of the crazies of my own caucus to cause all kinds of problems," Boehner said. "And that's probably why I zeroed in on him, probably the only person in this book in the way that I did."
"As I say in the book, there's nothing worse than a reckless jackass who thinks he's smarter than everybody else," he added.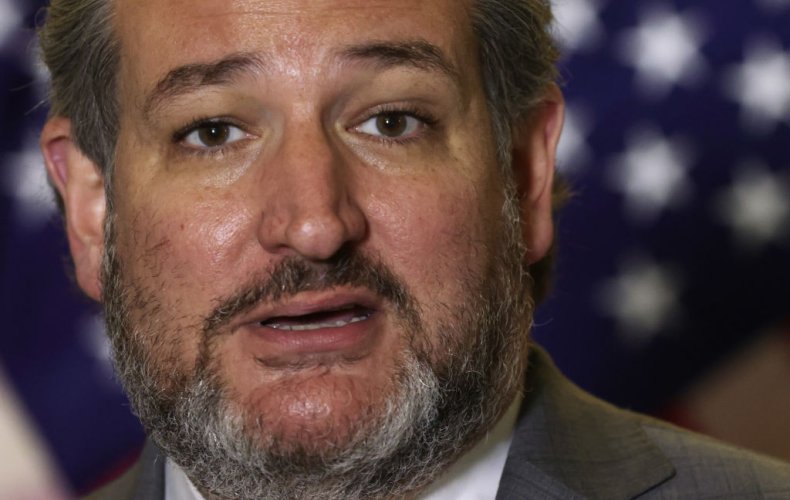 In his new book, Boehner describes Cruz as a "reckless a**hole." In a previous interview with CBS Sunday Morning, Boehner described Cruz and GOP Representative Jim Jordan of Ohio as "political terrorists."
"Perfect symbol, you know, of getting elected, making a lot of noise, draw a lot of attention to yourself, raise a lot of money, which means you're gonna go make more noise, raise more money," Boehner added in his previous CBS interview.
Cruz has dismissed Boehner's criticism. "I think he was probably recording at nine or 10 in the morning so obviously he had too much wine that day already," Cruz told the Daily Caller on Saturday. "This guy is a little unhinged," the GOP senator added.
In a tweet last week, Cruz wrote in response to Boehner: "The Swamp is unhappy. I wear with pride his drunken, bloviated scorn. Please don't cry."
When reached for comment on Monday morning, a press representative for Cruz emailed Newsweek a link to an April 2 tweet in which the Republican senator responded to Boehner's book with a Mean Girls gif. The iconic gif features character Regina George asking: "Why are you so obsessed with me?"
The ex-Republican leader strongly criticized former President Donald Trump in his memoir as well, blasting him for inciting the "bloody insurrection" against the U.S. Capitol on January 6. Boehner wrote that Trump had "nothing more than selfish reasons, perpetuated by the bullshit he'd been shoveling since he lost a fair election the previous November."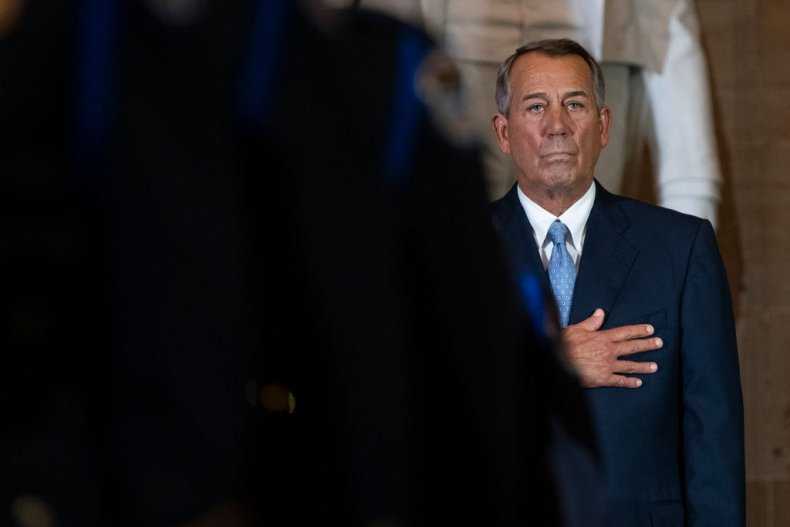 The former congressman also wrote about his tensions with former Democratic Senate Majority Leader Harry Reid of Nevada. Boehner described Reid as a "ruthless bastard" and recounted one instance when he confronted his Democratic colleague and told him, "You can go f*** yourself."
Reid responded to Boehner's remarks in a CNN interview on Saturday. "The deal is this: John Boehner and I got a lot done, but we didn't mince words," the former Democratic lawmaker said.
Boehner represented Ohio's 8th Congressional District from 1991 to 2015. He served as Speaker of the House from 2011 to 2015.