Former congressman Joe Walsh, who represented Illinois' 8th district as a Republican, condemned the GOP in Sunday remarks, saying the political party should die and be replaced with something "better and new."
Walsh, a conservative pundit who served in Congress from 2011 to 2013, came out as a staunch critic of former President Donald Trump during his tenure in the White House. The former congressman launched a long-shot 2020 presidential bid to challenge Trump for the GOP's presidential nomination, but he suspended his campaign in February of last year after he received just 1.1 percent of the votes in the party's Iowa caucus.
"The Republican Party is a dying national political party, and the sooner it can die the better for all of us," Walsh, who now identifies as an independent, told MSNBC on Sunday.
"It is literally the party of old white men and old white women.... The sooner we can have something better and new come along, I think the better for the rest of the country," the former representative said. Walsh described the Republican Party as "a cult," emphasizing that he has said this many times before.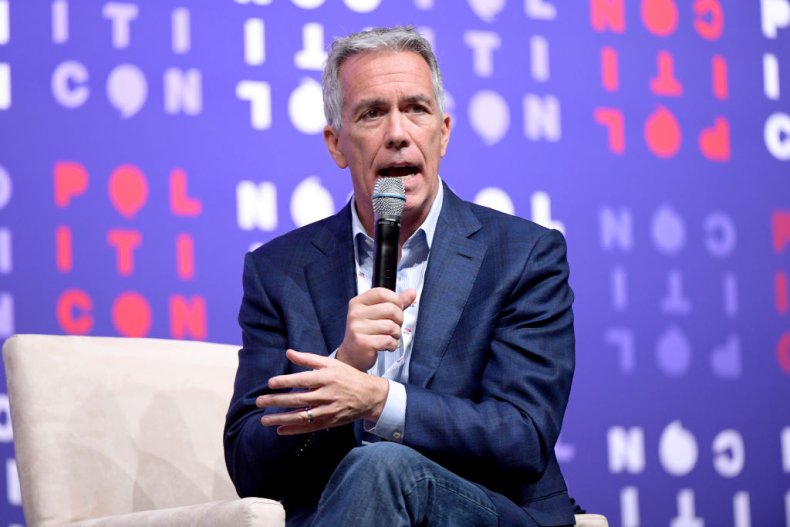 "If you want to be viable in the Republican Party, you have to get down on your knees every day and kiss Donald Trump's feet," Walsh said, adding, "It's the same way in conservative media." He said his conservative talk radio show was canceled due to his opposition to Trump.
A number of prominent Republicans and former Republicans have expressed increasing frustration with the GOP in the Trump era. Some have opposed Trump since his 2016 presidential campaign, leading them to be dubbed "Never Trumpers." Other GOP officials and pundits turned on Trump in the wake of the 2020 election and the attack by Trump's supporters targeting the U.S. Capitol on January 6.
The former president continues to baselessly claim that the 2020 election was "rigged" or "stolen" by President Joe Biden and the Democrats. These allegations have been thoroughly debunked, with dozens of election challenges failing in state and federal courts. Multiple audits and recounts in key battleground states—including in places where the election was overseen by pro-Trump Republicans—have reaffirmed Biden's win as well.
Despite a lack of evidence to support Trump's claims, hundreds of his supporters violently stormed the U.S. Capitol on January 6 believing they could prevent Biden from taking office. Ahead of the insurrection, Trump told his backers near the White House that they should "march" to the Capitol and "fight like hell" to save their country from Biden and the Democrats.
Following the violence of that day, 10 House Republicans and seven GOP senators voted with Democrats to impeach and convict, respectively, Trump for inciting the mob. Despite being the most bipartisan impeachment against a president in U.S. history, the effort failed to reach the high constitutional threshold of a two-thirds majority required for a successful conviction. This past week, Senate Republicans successfully blocked a bipartisan investigation into January 6 from moving forward.
Former Republican National Committee chair Michael Steele, who has long been a staunch Trump critic, condemned GOP congressional leaders after the commission was blocked in the Senate. "Pathetic cowards," Steeled tweeted on Friday.
"I kind of look at this and just say to myself, 'where do you go from here, what do you say next to the American people?'" Steele later said in a Saturday interview with MSNBC.
Newsweek reached out to the RNC for comment.