Michael Steele, the former chair of the Republican National Committee, condemned fellow Republicans after they successfully blocked the bipartisan January 6 commission from moving forward on Friday, calling the GOP lawmakers "pathetic cowards."
Senate Republicans blocked the January 6 commission—which aimed to investigate the pro-Trump insurrection targeting the U.S. Capitol—from moving forward on Friday due to the legislative filibuster. Although six Republican senators voted in favor of the commission to proceed, this was not enough to reach the 60 vote threshold required to overcome the filibuster.
In the House of Representatives, 35 GOP lawmakers defected against party leadership and voted in favor of the commission last week.
"Pathetic cowards," Steele tweeted on Friday, sharing a video of the Senate vote regarding the bipartisan commission.
Like a number of other prominent Republicans, Steele has long vocally opposed former President Donald Trump and his faction of the GOP. Steele served as the chair of the Republican Party from 2009 to 2011.
"This is personal for me, and those two words were just—I don't know. that was the only way I could put it," Steele told MSNBC on Saturday, explaining his frustration with fellow Republicans.
"Look at the members of my team, you know, guys that I have known and worked with over many, many years who once stood for something, once said something that meant a lot and could mean a lot to people, just buckle," Steele lamented.
The former GOP chair took aim at Senate Minority Leader Mitch McConnell, a Kentucky Republican, and House Minority Leader Keving McCarthy, a California Republican, for opposing the commission.
"There was no leadership there, and that's what that moment called for," Steele said.
"I kind of look at this and just say to myself, 'where do you go from here, what do you say next to the American people?' How do you now come on the other side of this vote or non-vote and say to Brian Sicknick's mother, you know, what? What do you say to her? She walked the halls of our Congress trying to get people to do the right thing, to vote to just find out why her son died," the Trump critic added.
Sicknick was a Capitol Police officer who died amid the violence of the insurrection. His mother had come to the Capitol and implored GOP lawmakers to back the bipartisan January 6 commission, but most did not listen.
"It's not at all clear what new facts or additional investigation yet another commission could actually lay on top of existing efforts by law enforcement and Congress," McConnell said during a Senate floor speech last week.
McCarthy expressed similar opposition to the commission last week as well.
"Given the political misdirections that have marred this process, given the now duplicative and potentially counterproductive nature of this effort, and given the Speaker's shortsighted scope that does not examine interrelated forms of political violence in America, I cannot support this legislation," McCarthy said.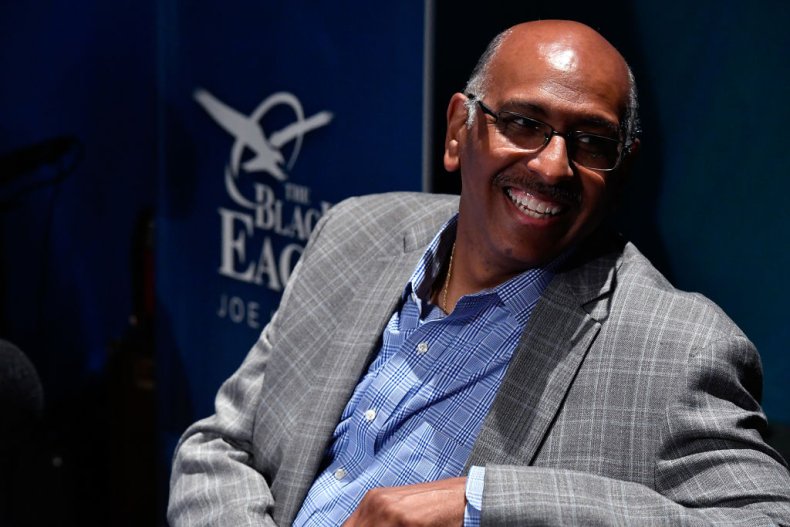 Other prominent Republicans have been critical of the GOP effort to block the commission as well. Republican Representatives Adam Kinzinger of Illinois and Liz Cheney of Wyoming, both of whom voted to impeach Trump following the events of January 6, have been highly critical of House GOP leadership for opposing the commission, as have other GOP lawmakers.
Former New Jersey Governor Thomas Kean, a Republican who chaired the bipartisan 9/11 commission, criticized the GOP decision as well.
"I'm sad. It looks to me right now like the American people might never find out the truth. And we need to know the truth," Kean told PBS NewsHour on Friday.
Newsweek reached out to McConnell and McCarthy for comment, but did not immediately receive a response.