An alleged former Panera Bread employee has taken to the Internet to reveal she quit her job, and she also revealed some "disgusting" secrets about the store she worked at.
The now-viral TikTok is captioned, "Finally quit. Last place I recommend working. #f**kpanera." It has been viewed over 927,800 times and liked 96,700 times since it was shared on June 9, and TikToker @alleyyyyyyyyyyyyyyyyy shared the five-second video that's been turning heads.
With music playing, the TikToker filmed herself walking in her Panera uniform complete with a hat on as text overlay was displayed on the screen. She went on to express her grievances.
'Panera is Fast Food'
"What I learned working at Panera," the screen read. "Panera is fast food, s**t comes in a bag frozen, the restaurant is disgusting, they didn't start using expiration dates [until] they found out inspections were coming."
Mashed reports that the Panera dough for the bread comes frozen, according to a former employee who talked to Refinery 29. An alleged employee also stated that the cupcakes and the coffee cakes are "thawed," and another alleged past employee said the soups are frozen as well. Even the oatmeal is frozen as well as most baked goods (that aren't the bread or bagels) that are thawed or heated up, according to another former employee who spoke to MyRecipes.
But the worker didn't stop there. She added: "Managers have no idea what they're doing, you're never doing just the job you applied for...You do everything, if you close, don't expect to get home on time. Don't trust the chicken."
In another video, the TikToker revealed alleged Google reviews for the Panera she used to work at, and the ones highlighted weren't good. One person said they got food poisoning from the store. Another showed a picture of a rubber band they alleged to have found in their sandwich.
The TikToker wrote in a comment, "This was my Panera, and some others in the comments, but not every Panera is the same."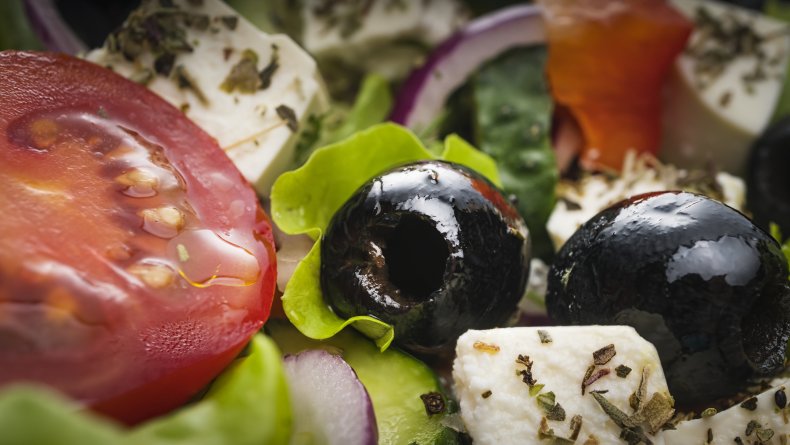 TikToker Reactions
Over 1,900 comments poured in over the viral TikTok, and a debate ensued over the claims. One Redditor admitted they are quitting their job at the establishment as well.
"The worst place to work at, I'm literally just showing up today and never going back," they said.
Another user said they have heard "so many bad things [about] working there that I declined the job offer."
Some people had bad experiences working at Panera. "Panera was by far the worst job I ever had," a TikToker said. "So happy I quit two weeks ago."
Another user would have to agree, adding, "Working at Panera was the worst experience of my life." While a TikToker said that "as an ex-employee, I can confirm it was actually terrible."
Others would have to agree with the creator of the clip. "I worked there, and everything you said is completely accurate," a viewer said.
Some viewers had jokes, and one TikToker wondered, "You mean the mac and cheese that comes to my table in three minutes isn't made lovingly by hand by a granny in the back?"
Others seemed to defend Panera and its food options. A viewer added, "Y'all said hospital food and ran it to the ground. All food is frozen for prep, it's about ingredients, and their food is amazing."
The creator of the post replied back: "The ingredients are the problem at my Panera and most others in the comments not every Panera [is] the same though."
Another thinks it has to do with who is running the store. "Depends on management though, mine has always been very sanitary and strict on it," a viewer said.
While a TikToker thinks what the creator pointed out "is quite literally every restaurant lmfao."
A user asked the woman, "What Panera are you working at? Mine is pretty clean."
Newsweek reached out to Panera and TikToker @alleyyyyyyyyyyyyyyyyy for comment.
This isn't the only viral moment involving Panera Bread or other restaurants.
An employee showed how green teas are made at Panera.
Fans of the establishment debated about the "wild" sip club promotion.
In addition, a server for Chili's alleged the company "steals" from workers and customers.