A server at Chili's Grill & Bar said she was quitting her job in a viral video Thursday, claiming the restaurant chain was "stealing" from both workers and customers.
The employee, identified only as Clara or @thoseawkmoments on her TikTok account, aired her grievances in a clip that has reached over 300,000 views in one day.
Clara explained that as a server, she made $2.13 per hour and her salary was based on tips. Ever since Chili's rolled out a "food runner" position, she said, servers were required to pay out 5 percent of their sales to other restaurant workers, including 4 percent to food runners.
The food runners were paid out on server sales because they also received only $2.13 per hour, although they were not "tippable employees"—food runners do not receive cash or credit card tips from guests and do not declare tips at the end of their shifts, Clara said.
"Instead of paying these food runners an hourly wage, they're paying them $2.13 per hour, and their tips are coming out of my tips," the server vented in her video. "Make it make sense."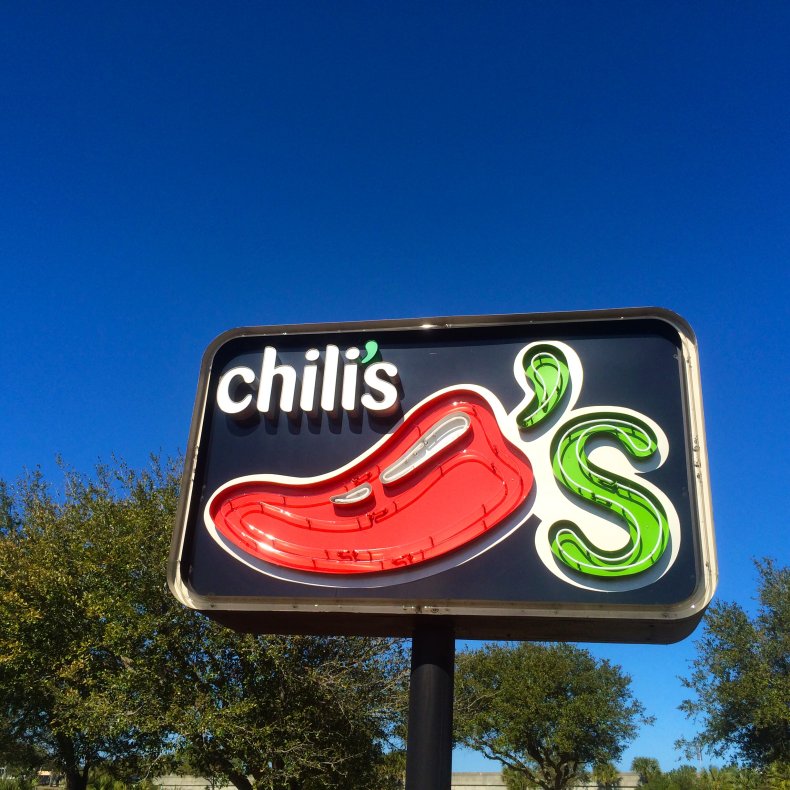 Since food runners were paid based on server sales, not tips, Clara said that she could actually lose money working at the restaurant. "What happens if I have a table that has a $100 ticket and leaves me a $0 tip? I'm out $5!" she exclaimed in a follow-up video. "I tip out that $5 no matter what my table tips me."
Brinker International, the parent company of Chili's, told Newsweek in a statement: "The combination of our new runner position and handheld tablets allows servers to spend extra time at tables with our Guests. As a result, they're bringing in tips at much higher rates making 15 to 20 percent more per hour on average."
Clara is not the first Chili's server to complain about tip pooling. In 2017, The Morning Call reported that Quality Dining, operator of Chili's restaurants in various states, paid $250,000 to settle claims from former servers that it violated minimum wage laws by forcing them to share tips with other workers.
On top of robbing workers, Clara claimed that Chili's was also thieving the pockets of customers. After to-go specialists were sent home, often around 2 p.m., all tips on mobile online orders went "directly to corporate," the server said.
Brinker International told Newsweek this claim was false. "Brinker and salaried Team Members do not receive any portion of the tip pool," the company said.
But other restaurant servers shared Clara's outrage about tip pooling practices in the comments section.
"As a restaurant server...I commend you for knowing your worth and you're literally so amazing for speaking out against what has gone on in the industry," one viewer wrote.
"@Chilisofficial lost a customer," another person agreed. "I used to wait tables for a long time and this is ridiculous."
Yet another sympathizer pointed out that to add insult to injury, many servers were taxed on the tips they never saw. "I used to work at a restaurant where we did this for bussers, expos, and the bartenders," they said. "Last year I tipped out $6,000 and got taxed on it."
Newsweek reached out to Clara for comment.
Update 4/18/22, 9:35 a.m. ET: This story has been updated with comments from Brinker International.