Ex-Russian Military Leader Says Putin's War in Ukraine 'Completely Failed'
Igor Girkin, a former Russian military leader, has provided a rather bleak assessment of Russia as the country's invasion of Ukraine has passed the three-month mark.
Girkin, who prefers the last name Strelkov, said Russia's attack on Ukraine has "completely failed," according to a social media post from Nataliya Vasilyeva, a Russian correspondent for The Telegraph.
Strelkov, in a video posted to YouTube and according to English subtitles, also goes on to say that Russia's war with Ukraine has not turned out as expected and that has some questioning Russia's next move.
"But the war is completely different. It's not at all what the Kremlin planned starting the operation three months ago. It's absolutely not at all, and now for us, for all, for the whole Russian Federation, for the Russian people and even for the Kremlin celestials, there is an acute question of what to do next?" he said.
Strelkov wasn't the only Russian military expert who recently gave a grim appraisal of Russia's progress in Ukraine. Vladimir Popov on Russia's Chanel 1, a Kremlin-owned outlet, said that should Russian troops attempt to enter large Ukrainian cities, they would likely encounter "very strong" and "very motivated" opposition from Ukraine and incur major troop losses.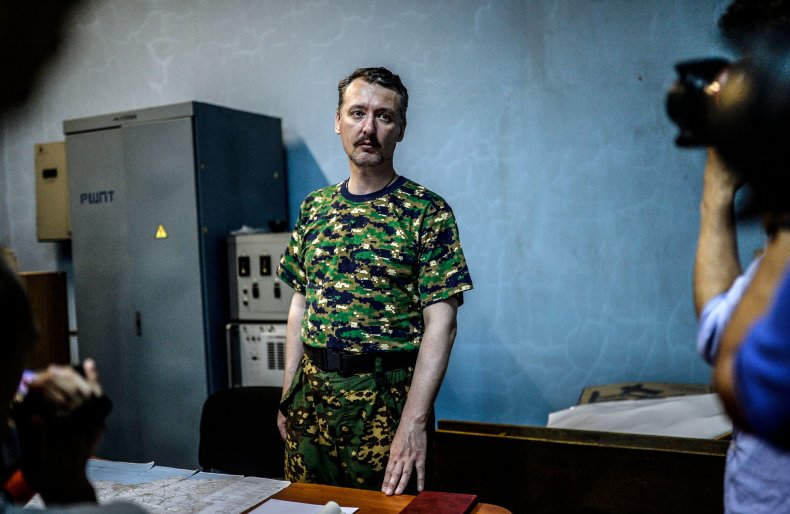 According to a recent intelligence report from the British government, Russia has experienced a massive loss of troops during its siege on Ukraine. The report said that the number of Russian troops lost has already at least equaled the Soviet Union's death toll in its nine years of combat in Afghanistan.
Likewise, Anders Aslund, a Swedish economist who has been an adviser to the governments of both Russia and Ukraine, concurred with the notion that Russia is currently experiencing difficulty. He went on to state that Russian President Vladimir Putin is probably headed for "one of the most spectacular failures in contemporary history."
Strelkov said that the uncertainty many are experiencing is due to Russia's multiple strategic errors in Ukraine.
"They don't know what to do because the first stage of special military operations failed and the second stage actually failed," he said.
Strelkov has not been shy in his critique of Russia's performance in Ukraine. Last week on his Telegram channel, he wrote that Russia's attempts to take the Donbas region failed, going on to say that "only tactical successes" had been won.
In that same blog post, he went on to write, "I cannot say that this result is unexpected from me" and that "the intention of the Russian command was so obvious, the terrain was so beneficial for the defending side, and the balance of forces was almost equal on both sides."
Newsweek has reached out to the Russian and Ukrainian foreign ministry of affairs offices for comment.