Ex-Russian Military Leader Warns Ukraine War Could Move Into Russia
A former Russian military leader warned that the conflict with Ukraine could soon move into Russian territory.
During an appearance on the Russian television program Radar, Igor Girkin, who prefers to go by Igor Strelkov, said that if Russia doesn't mobilize its military forces, its war with Ukraine could cross over into Russia. According to the New York Times, Strelkov previously served as the defense minister for separatist forces backed by Russia in Eastern Ukraine.
The comments by Strelkov come amid reports that Russian military forces were beginning to retreat from Ukraine's capital of Kyiv, after Ukrainian troops reclaimed control of the city.
Earlier this week, the U.K. Ministry of Defense issued a statement that said: "Ukrainian forces have retaken key terrain in the north of Ukraine, after denying Russia the ability to secure its objectives and forcing Russian forces to retreat from the areas around Chernihiv and North of Kyiv.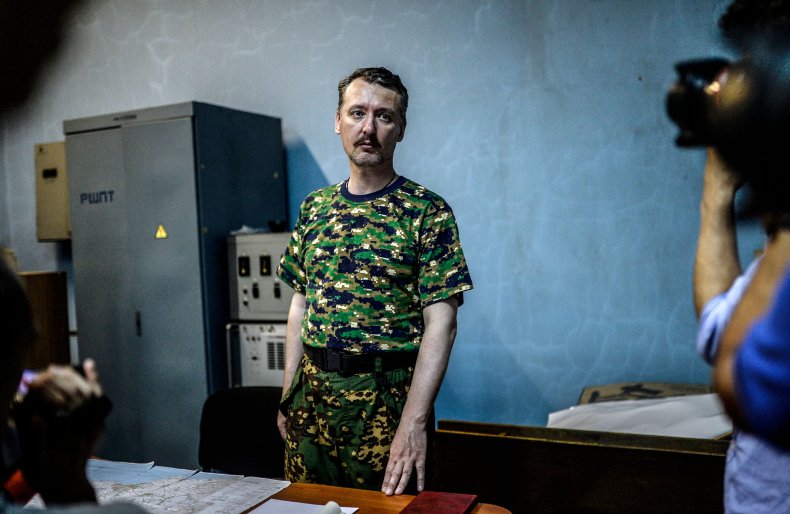 "Many Russian units withdrawing from northern Ukraine are likely to require significant re-equipping and refurbishment before being available to redeploy for operations in eastern Ukraine."
White House national security adviser Jake Sullivan also spoke about Russian troops retreating from Kyiv but noted: "At this juncture, we believe that Russia is revising its war aims.
"Russia is repositioning its forces to concentrate its offensive operations in eastern and parts of southern Ukraine, rather than target most of the territory. All indications are that Russia will seek to surround and overwhelm Ukrainian forces in eastern Ukraine."
Amid the retreat, Ukrainian officials have continued to accuse Russian troops of committing war crimes in cities surrounding Kyiv, including Bucha. While addressing the U.N. Security Council this week, Ukrainian President Volodymyr Zelensky aired a video that appeared to show dozens of dead Ukrainian civilians in Bucha, Motyzhyn, Irpin, Dymerka and Mariupol.
During his speech to the council, Zelensky accused Russian troops of committing similar war crimes in other cities, saying that "the world has yet to see what they have done in other occupied cities and regions of our country."
Russia has continued to deny allegations of war crimes in Bucha and other cities.
"All the photos and videos published by the Kiev regime in Bucha are just another provocation," Russia's Defense Ministry said in a statement this week.
Despite the denials, Russia was suspended from the United Nations Human Rights Council on Thursday.
Newsweek reached out to the Russian Ministry of Foreign Affairs for comment.