Ex-Trump COVID Czar Giror to Unvaccinated Fox Viewers: 'You Will Get the Delta Variant'
Brett Giroir, who served as former President Donald Trump's COVID-19 testing czar, warned unvaccinated Fox News viewers on Thursday that they "will get the Delta variant" of the novel coronavirus if they are not vaccinated.
The Delta variant, which originally surfaced in India, has led to a surge in new COVID-19 infections in the U.S. over the past several weeks. While public health officials and doctors continue to assess that vaccinated individuals have substantial protection against the variant—especially against severe cases, hospitalizations and death—they have expressed growing alarm for the unvaccinated.
During a Thursday interview with Fox News, Giroir, the former assistant secretary of health in the Trump administration, raised those concerns as well. He predicted that all unvaccinated Americans would inevitably catch the Delta variant, as it is significantly more contagious than the original COVID-19 virus.
"Let me tell you. If you have not been vaccinated and you have not had COVID before, you will get the Delta variant. This is so infectious that you will get it. If you have had COVID before, we don't know exactly but it's looking like prior immunity is not so good against Delta and I'm really concerned that the evidence is mounting that even natural immunity will not protect you against Delta," Giroir warned during an interview on Fox News' America Reports.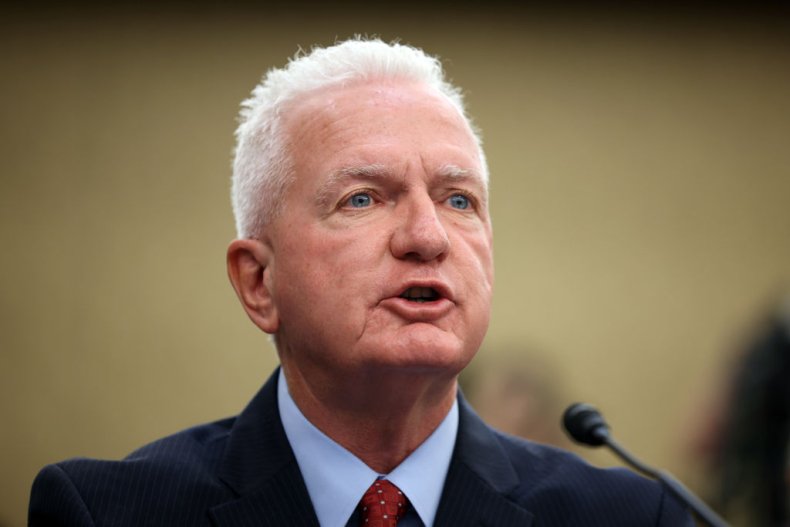 Later in the segment, he was asked again about his assessment—leading him to double-down with his concerns.
"Anyone who is not vaccinated and who did not have COVID previously, the Delta variant is so contagious that you are going to get it, it is just a matter of time," the former Trump administration official said. He compared the Delta variant to different versions of the flu, pointing out that people have immunity to the flu but still can get infected with new versions each year.
Giroir urged Fox News' viewers to "get the vaccine," pointing out that it's "the way to save your life" and to keep people "out of the hospital."
The White House, Republican leaders, Democratic leaders and public health officials have repeatedly urged Americans to get vaccinated. With the rise of the Delta variant, many have expressed growing concern for those who remain hesitant about the vaccines. Scientists and doctors have asserted over and over that the vaccines are safe and effective, noting that the risks from COVID-19 are generally far worse than any side effects individuals may experience from vaccines.
According to The New York Times' vaccine tracker, nearly 70 percent of adults in the U.S. have received at least one dose of the vaccine. More than 60 percent of the adult population has been fully vaccinated. However, the vaccination is not consistent across the country—with several states still having less than 60 percent of their adult populations even partially vaccinated.
Although polling has shown that Republicans and Trump supporters are more likely to be hesitant about vaccines, the former president and other Republican leaders have repeatedly urged Americans to get the jabs in their arms.
"I would recommend it, and I would recommend it to a lot of people that don't want to get it, and a lot of those people voted for me, frankly," Trump said in March.
Newsweek reached out to Trump's press office for comment on Giroir's remarks but did not immediately receive a response.
Correction July 30, 2021 at 12:42 a.m. ET: The name of the Fox News program was corrected.