Ex-WH Staffer Fears What Trump Would Do if Reelected: It's 'Different in the Second Term'
An ex-White House official who served under former President Donald Trump said she is concerned about what Trump would do if he won a second term.
"There's very much a scenario where Donald Trump could be president again and this is a man who has challenged our institutions near to the breaking point," Alyssa Farah, who served as Trump's White House communications director, said in a clip from CNN's Trumping Democracy: An American Coup.
Trump hasn't announced if he's running for reelection in 2024 but has strongly suggested it—a "nightmare scenario," according to Farah. She noted that if Trump runs, "he'll likely be the nominee of the Republican Party, assuming nobody attempts to challenge him credibly," adding that President Joe Biden "is going to be 82 years old by 2024, many around him don't think he's going to run again."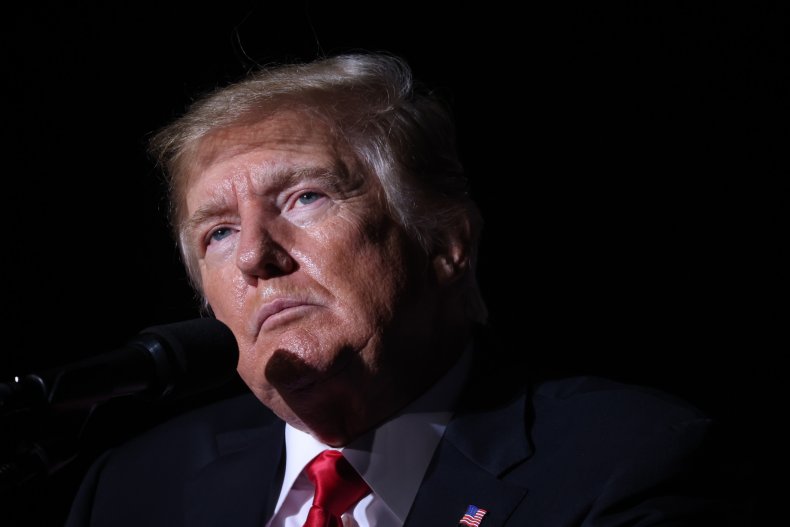 During the interview, journalist Jake Tapper asked Farah: "You think that he will try to impose some form of autocracy?" referring to Trump.
"I think that he absolutely would," Farah said.
"There were things that he wanted to do when he was in power the first time that were well beyond the scope of what the U.S. president should be able to do, but oftentimes it was simply the motivation of hoping to win reelection that kept him from doing things. It's very different in the second term and I think that's what scares me the most," she said.
"Can you give me an example?" Tapper asked.
"Whether it's weaponizing the justice department against political opponents, whether it's going after the free press, he would certainly be open to using the military for political reasons as well," Farah responded.
Farah is not the only former Trump administration official who has recently issued criticism of the former president. Fiona Hill, who formerly served as a national security adviser to Trump, said in October that the former president is putting the U.S. on a path to "tyranny."
Hill said in another October interview that Trump wanted to "stay in power forever" like Russian President Vladimir Putin.
"He saw Putin as the kind of [the] epitome of the badass populist, frankly, you know, the kind of person that he wanted to be: super-rich, super-powerful, no checks and balances, and essentially being able to stay in power forever," she told the Daily Beast.
Newsweek reached out to Trump's press office for comment.