Exclusive: WWE's Triple H on Global Expansion and Donald Trump's Government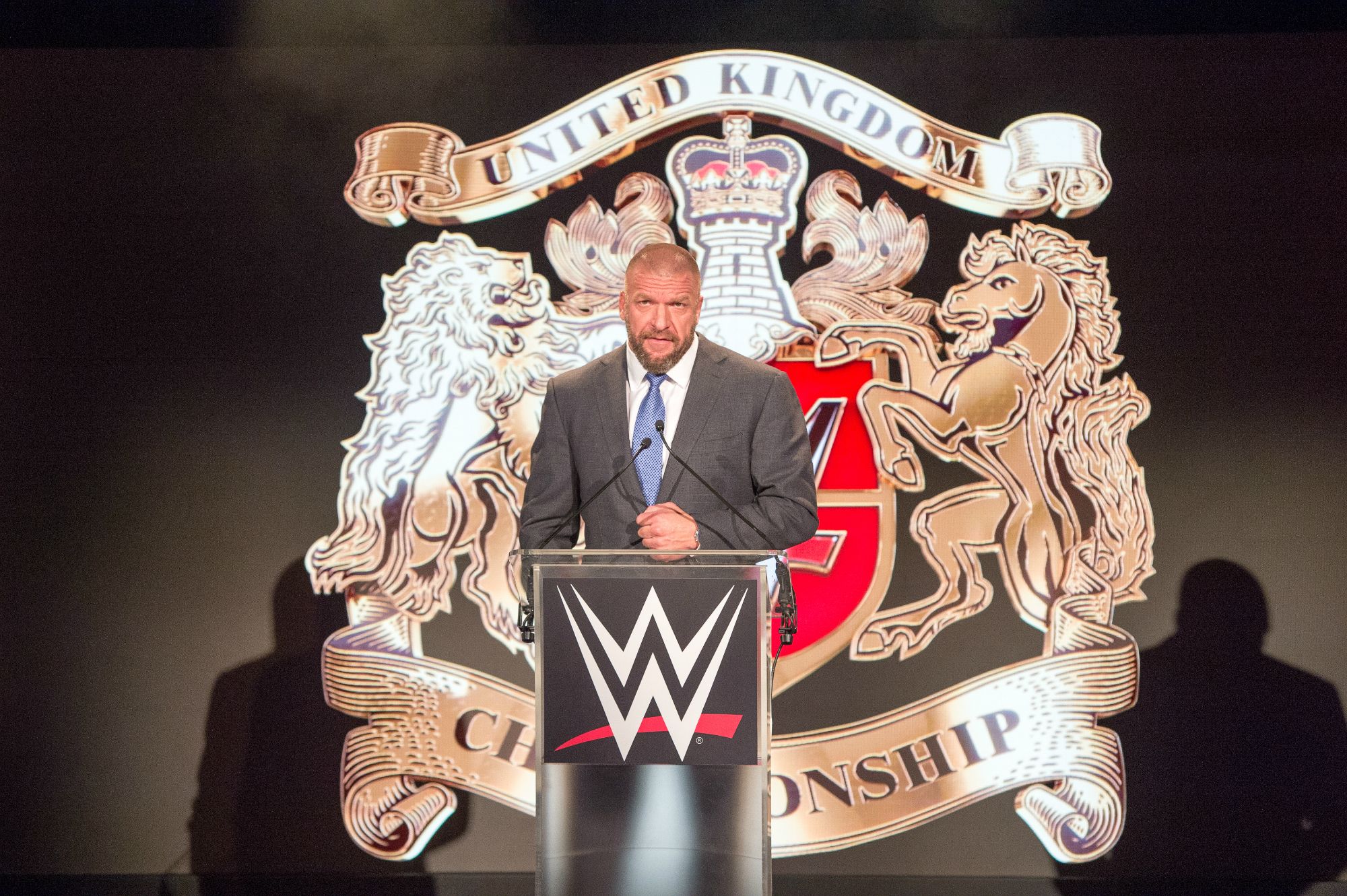 WWE, the industry leader in professional wrestling, announced Thursday ambitious plans to increase its influence across the world in 2017—beginning in Britain.
The American organization will crown a United Kingdom champion for the first time ever in a two-night tournament at Blackpool's Empress Ballroom on January 14-15. It will be broadcast globally on the WWE Network, the brand's streaming network that has a subscriber-base of over 1 million users.
The British initiative is a sign of both WWE's commitment to meeting demand for its unique brand of bodyslams and its imposing superhero-like characters outside of its native U.S., but also a nod to the burgeoning wrestling scene in Britain. In recent years, U.K. independent wrestling companies like Insane Championship Wrestling (ICW) have gained a cult-like following. In November, ICW drew a crowd of nearly 7,000 fans at Glasgow's SSE Arena—a rarity for non-WWE shows. ITV, Britain's biggest commercial broadcaster, is also getting back into wrestling; the channel is reviving its World of Sport Wrestling program that entertained families on Saturday afternoons in the 1970s and 1980s. (WWE's William Regal tells Newsweek that WWE's U.K. focus is not a response to competition from ITV and the company has been scouting talent for this tournament long before learning about World of Sport .)
WWE talent scouts led by English-born veteran Regal have selected a crop of young British wrestlers to compete in the tournament to crown the first champion. Among them are Trent Seven, from Wolverhampton, who has gained notoriety in smaller promotions such as Revolution Pro and Fight Club Pro, and Jordan Devlin, an Irish competitor trained by WWE's own Finn Balor. WWE announced 18 competitors in total Thursday, but a company representative tells Newsweek more announcements are still to come. Just 16 will qualify for the two-night elimination tournament in January.
Related: WWE Legend Pat Patterson Recalls How He Helped Discover Dwayne 'The Rock' Johnson
At a press conference at London's O2 arena Thursday morning, WWE executive vice president of talent, live events and creative Paul Levesque, better known by his stage name Triple H, said the one-off event could lead to a long-term WWE television series filmed and produced in Britain.
Following the conference, Newsweek spoke with Triple H about this turning point in WWE history, the year's big headlines in WWE and his mother-in-law Linda McMahon's appointment as head of U.S. President-elect Donald Trump's small business administration. (This interview has been condensed and edited for clarity.)
The U.K. championship tournament news is a big step in WWE's market reach in the country. Is the start of WWE creating more localized championships and events in other territories?
The WWE Network allows us to do things that weren't possible for us to do before—the world becomes a smaller and smaller place because of that, you connect to everyone at the same time.
We've been in the U.K. for 30 years, we've built up a demand for the product here. To come in and super-serve them, this puts our foot on the ground. It won't be our home away from home; it will be our home. This solidifies that.
How will the U.K. championship work? Will it be defended within Britain at partner shows like Revolution Pro, or will it become part of WWE's television output like the other championships?
We're seeing what this will become. It's not a science yet. The hope is it becomes its own weekly show, based out of the U.K., with U.K. talent. Those talents will still be able to perform within the [independent companies] RevPros, ICWs and Progress's. As those talents are working [in the U.K.] and moving up [in the industry], we're helping RevPro, ICW and Progress to grow and help cultivate their talent pool as well. Before it was a pipedream that you'd make it beyond the U.K. or the indie scene to the WWE. Now there's a clear path to do it.
Some fans already feel there is too much WWE product to keep up with on a weekly basis; you have seven hours currently between Raw, SmackDown, NXT and 205 Live. Are you concerned about viewer burnout with a potential U.K.-based show?
It's funny when people say "there's too much content, I can't watch all of it." A lot of movies come out; I can't watch all of them, I catch up with them down the line.
What's great about WWE and the Network is the variety; Raw and SmackDown are like the pop music charts—the product everyone generally loves, the catchall. Separate from that, NXT and 205 Live , and hopefully the U.K. Championship, whatever that becomes, you begin to find the niche that you like best. That variety makes it great. At the end of the day, it's all sitting on the WWE Network [to watch at your leisure].
How does the move into producing content in the U.K. bring WWE closer to hosting major pay-per-views like WrestleMania or SummerSlam in Britain?
We do 500 live events every year. Putting that schedule together is like putting together a jigsaw puzzle; I know, because I work on live events too. It's a massive undertaking because you're not just talking about the pay-per-view here, but live television shows, the Raw and SmackDown that follow the event.
Is it our goal to expand that and vary that? Yes. We'll run 30 live events in the U.K. in 2017. We want to do more things here. This tournament is putting our foot on the ground and doing more here within the market.
WWE made history by having female wrestlers Sasha Banks and Charlotte headline October's Hell in a Cell pay-per-view. They were billed as part of a triple main event but WWE faced criticism for not touting them as going on last. UFC has had success in billing Ronda Rousey as its main event, for example. Do you think that should have been done differently?
When you say you're going to market one thing only, it limits your fan base. If we built a pay-per-view based on one match, our fan base aren't interested in knowing about one match and not knowing the rest of the card. They want it to be [stacked] top to bottom—they don't want sleepers, they don't want down matches. They want it to be a whopper across the board.
It's tough to go "this is your main event, this is the one match we're pushing." Even with the guys, historically, nothing is a one-match driven card. So I think a bit of that criticism is unfair.
I'm thrilled the female talent have headlined Raw, headlined pay-per-views; their name value is selling out arenas, they're selling merchandise. They're doing all these things like everybody else. There's no difference to me. We promote them the way we promote any other match; if it's the match people are most interested in, that's what we promote the most. If there's a mix of what has the most interest in the card, that's how we're going to promote it.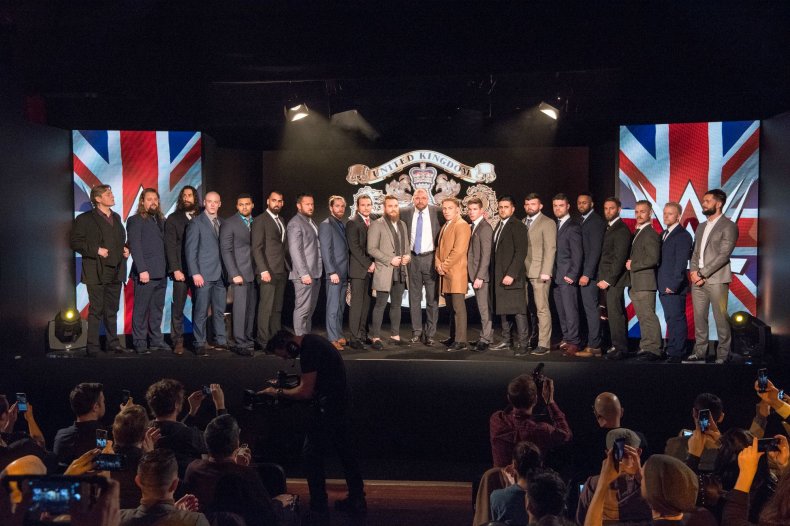 A pioneering WWE woman, Chyna, died this year. Her mother and fans have campaigned for her to be inducted into the WWE Hall of Fame in 2017. I imagine conversations have begun for the April ceremony. Has she been discussed?
I think it's been brought up. But there's a lot of people in a long line that deserve to be in the Hall of Fame that will be in the Hall of Fame over time. That's a conversation that will happen. We'll see where it goes. But there are a lot of people and you can only put so many people in per year.
I don't think her passing signifies any change of her accomplishments. Her accomplishments are documented and were massive in our industry. Nothing has changed. She's a part of the Hall of Fame conversation, but she would have been anyway.
The end of Survivor Series in November was controversial: the unstoppable Brock Lesnar, who has brutalized some of the biggest stars in WWE, losing to a returning Goldberg in under two minutes. Again, that result has received some criticism.
People never saw it coming. When you shock them, they're angry that you shocked them. When you don't shock them, they say it's too predictable.
Is that the right direction to take with him?
I guess we'll see. Would you watch him again…? I don't think we've caused any damage. I've seen Brock Lesnar get beat in the UFC, too. It didn't hurt his value when he [returned] to WWE. You make the best creative decisions [based on] where you want to get to.
You recently congratulated your mother-in-law Linda McMahon [Triple H is married to Stephanie McMahon, also a WWE executive] on being named the head of U.S. President-elect Donald Trump's small business administration. Does she have the qualifications to serve in this role?
My in-laws, Linda and [Vince McMahon, WWE's CEO], took a small New England-based business that they bought—that they were not given—and turned it into a global empire. That's a pretty good qualification. They had all the trials and tribulations, bumps in the road along the way. She has a lot of experience with that. I believe that she's very well qualified. I think she'll do a great job. If nothing else, she will put her heart and soul into it.
Trump has close ties with WWE and the McMahons—he's in the Hall of Fame and has appeared in storylines. Are you hoping to snag him for an appearance at WrestleMania 33 as a sitting president?
I have a feeling his schedule might be packed… but who knows? Never say never in the WWE.
WWE's United Kingdom Championship tournament airs January 14-15 on the WWE Network. Tickets are onsale now.