Exiled Russian Official 'Certain' Putin Will Claim 'Victory' on May 9th
An exiled former Russian lawmaker said that he is "certain" that Vladimir Putin will claim "an imaginary victory" in Ukraine early next month.
"Putin will try to claim a certain victory — an imaginary victory — on May 9. I am absolutely certain about this, but the reality is that he is losing the war," Ilya Ponomarev, who was exiled from Russia's parliament in 2016 and is now fighting alongside Ukrainian forces, told CNN host Jake Tapper on Wednesday night.
"I think that the Ukrainian army and the Ukrainian people will not stop before Ukrainian territory will be free," Ponomarev added.
Ponomarev served in the Russian Duma from 2007 to 2016 and was the only member to vote against the Russian annexation of Crimea in 2014. His comments come less than a month before the aforementioned May 9 date, which is one of the largest holidays in Russia, as the nation celebrates its victory over Nazi Germany in World War II. On May 9, many schools and businesses in Russia close down to commemorate the victory with parades.
Last month, the General Staff of the Armed Forces in Ukraine made a similar remark in regard to the May 9 date.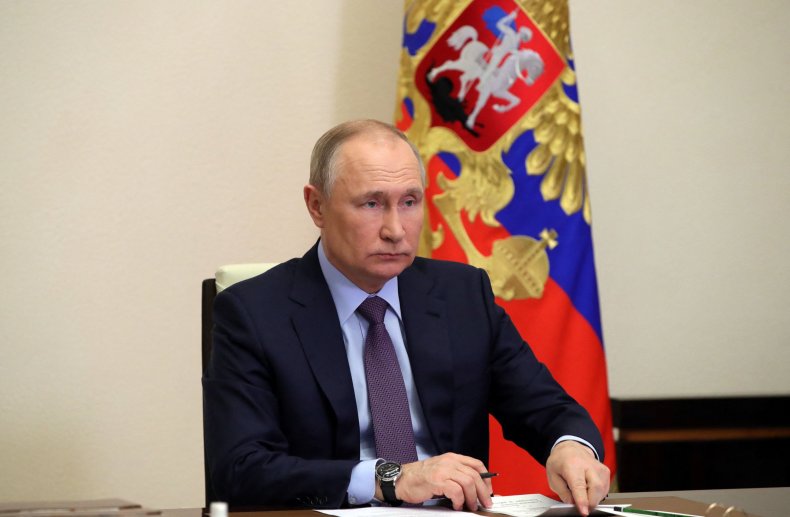 "According to the available information, there is a constant propaganda work being carried out among the personnel of the Russian Federation's armed forces, which imposes the idea that the war must be ended by May 9, 2022," the Ukrainian Armed Forces said in a Facebook post on March 24.
Petro Andryushchenko, who serves as an advisor to the mayor of Mariupol in Ukraine, also recently said that Russian military forces are working to clear "dead bodies" in the port city "to ensure that a parade can be held on 9 May."
Since February 24, the day when Russia invaded Ukraine, fighting has continued to take place between the countries' military forces across several different Ukrainian cities.
In addition to predicting that Putin will claim an "imaginary victory" on May 9, Ponomarev also said that the Russian president "has no way how he can win the war."
"No dictator can survive after losing the war," he explained. "I think that those guys in Russia, and especially in [the] Kremlin, they do not understand the state of the current Ukrainian nation...their generals are all wrong and they are experiencing all those defeats in Ukraine because they do not understand what is actually happening inside the country."
Amid the ongoing war, Ukrainian officials, including President Volodymyr Zelensky, have continued to accuse Russian military forces of committing war crimes in several cities.
Newsweek reached out to the foreign ministries in Ukraine and Russia for comment.