Heard Witness Slammed for Using Depp's 'Pirates' Performance to Diagnose
In a trial that has already provided shocking moments, viewers were astonished to see Amber Heard's latest expert witness seemingly diagnose Johnny Depp based on a movie performance alone.
Psychiatrist Dr. David Spiegel's testimony caught the attention of millions of viewers as many people started to share their opinions of him online. His mannerisms were called "villain"-like by some while Depp's reaction to his testimony also got the TikTok treatment online.
Depp and Heard are currently entering the final week of the $50 million defamation trial brought forth by Depp against his ex-wife after she wrote an op-ed for The Washington Post in 2018 stating that she is a survivor of domestic abuse. Heard is countersuing for damages. Closing arguments in the trial are set to take place on Friday, May 27.
On Monday, Dr. Spiegel was the second witness of the day, called to the stand by Heard's legal team. Depp's lawyers questioned him on why he had previously compared Depp's performance in the Pirates of the Caribbean movies to the deposition given within the case. Dr. Spiegel apologized and said he had misspoken and was trying to make a point about Depp's "processing speed."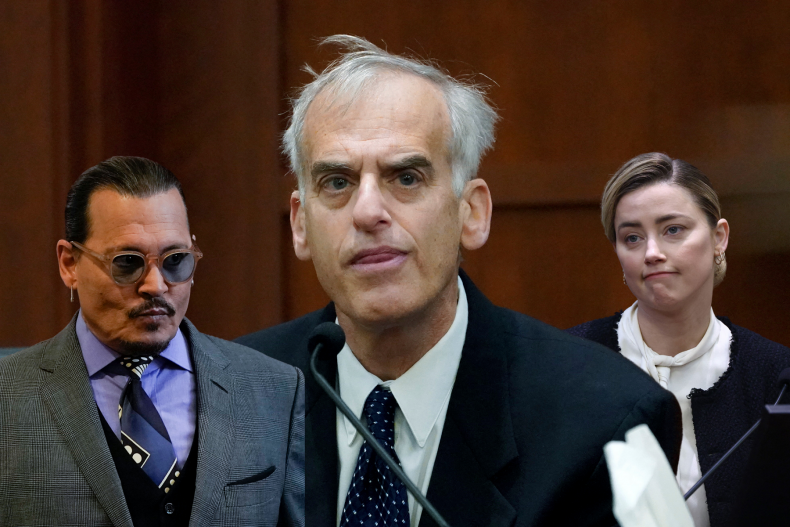 Depp has starred as Captain Jack Sparrow in five Pirates franchise movies and was reportedly set to star in a sixth.
Spiegel's comments throughout his near-three hours of testimony irked many online.
"Dr David Spiegel should not be allowed anywhere near a courtroom," writer Asjad Nazir said on Twitter. "Unbelievable he seemed to use Johnny Depp movie work and film characters to give his opinion instead of actually making a professional evaluation by talking to him."
She followed the tweet up by suggesting anyone who has been convicted or lost a court case because of Spiegel should use the "car crash" of a testimony in the Depp/Heard trial to file an appeal. "Shocking how uninformed and unprofessional he is," she tweeted, adding, "Worst professional witness I have ever seen."
The account belonging to Christopher C. Melcher, a legal commentator and divorce attorney also piled in on the criticism of Dr. Spiegel, calling it an "ethics violation" to "testify about Johnny Depp's psychological traits without evaluating him."
He continued, "Spiegel acknowledges the rule against giving opinions about people they have not evaluated but does it anyway."
Melchor quoted the "Goldwater Rule" which determines it "unethical for a psychiatrist to offer a professional opinion unless he or she has conducted an examination and has been granted proper authorization for such a statement."
Twitter user @KateK97657071 was equally taken aback by the expert witness's testimony. "Dr. Spiegel: "I made my diagnosis of Mr. Depp based on some of his Pirates performances.." BRO. WHAT?!!"
Laying out the scenario, Twitter user @anardennic imagined an alternative scenario. "I want to live in a world where Dr Spiegel analyses Amber Heard's personality based on her movies and appears in court to argue that she can talk to fish," they wrote.
A large portion of Dr. Spiegel's testimony was based on his expertise in "intimate partner violence." It turned out that Monty Python co-creator John Cleese had been watching the trial too, and joked about what he'd learned from Dr. Spiegel's comments.
There were several clips of Dr. Spiegel on the stand which went viral after his testimony on Monday. This included questioning whether Marlon Brando was dead, refusing to answer questions and denying calling Depp an "idiot" during earlier depositions.
Many social media users, specifically in comment sections on TikTok, shared their amusement at Dr. Spiegel's conduct, others were less impressed. "This guy Spiegel has an aggressive, triggering energy, how has he been allowed to work with trauma patients?!" asked Twitter user @Ivoryonline.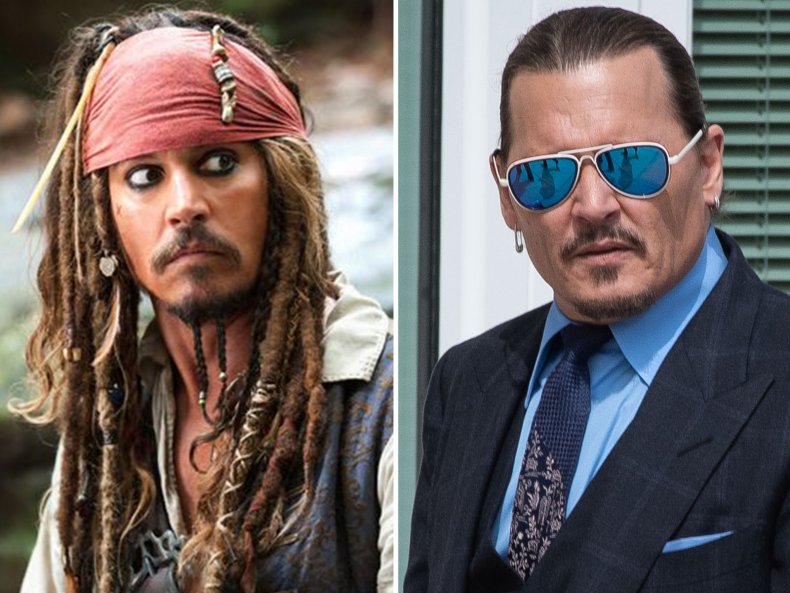 Who Is Dr. David Spiegel?
Dr. Spiegel is a Virginia-based psychiatrist who was called as an expert witness in the Depp v. Heard case by Heard's legal team.
Based in Norfolk, Virginia, he has over 30 years of experience after receiving his degree from the State University of New York Downstate Medical Center College of Medicine in 1989. The Sentara healthcare website lists Dr. David Spiegel (not to be confused with the psychiatrist with the same name at Stanford University) as having two board certifications from the American Board of Psychiatry & Neurology.
The Depp vs. Heard trial continues today as the final week of court proceedings continues. Follow Newsweek's live blog for all of the biggest breaking news coming out of the proceedings.