Former Depp Agent Says Anger Issues, Drugs, Lateness Led to Career Downturn
On Thursday, Johnny Depp's former agent testified that she believed Depp caused his own career to nosedive through his anger issues, drug use and consistent lateness on movie sets.
Depp, 58, filed a $50 million lawsuit against his ex-wife, Amber Heard, accusing her of defaming him in a 2018 op-ed that she wrote for The Washington Post, in which she declared herself to be a domestic abuse survivor.
While Depp wasn't named in the article, his lawyers argued that it was obvious Heard, 36, was referring to the actor. Heard is countersuing for $100 million.
Depp and Heard, whose divorce was finalized in January 2017, have accused one another of domestic abuse. Both have denied the allegations.
The Charlie and the Chocolate Factory star's former agent, Tracey Jacobs, contradicted Depp's claims that the article led to a downturn in his career during a video testimony at Virginia's County Circuit Courthouse on Thursday.
Jacobs said that while Depp was shooting the fifth Pirates of the Caribbean movie, he would regularly show up to the film set late. She also alleged that industry executives became "reluctant to use him" in films.
Under questioning from Heard's attorney Elaine Bredehoft, Jacobs answered in the affirmative when asked if Depp "glorified drug culture."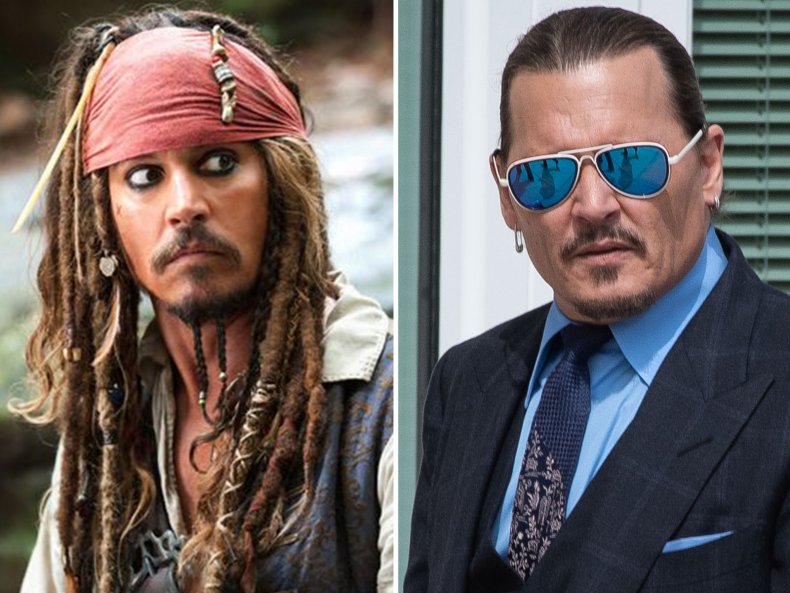 Jacobs also said that the same applied to his anger issues, which, according to Jacobs, "worsened over time."
She also said that the screen star started regularly using earpieces while working on set so that his lines could be fed to him during filming.
During her testimony, Jacobs said that Disney had not committed to having Depp reprise his role for a sixth installment of Pirates of the Caribbean.
When asked about how she sees Depp's reputation today, Jacobs said that the star's "lawsuits don't help," adding: "I mean, they're endless. But I don't know because I'm not out there."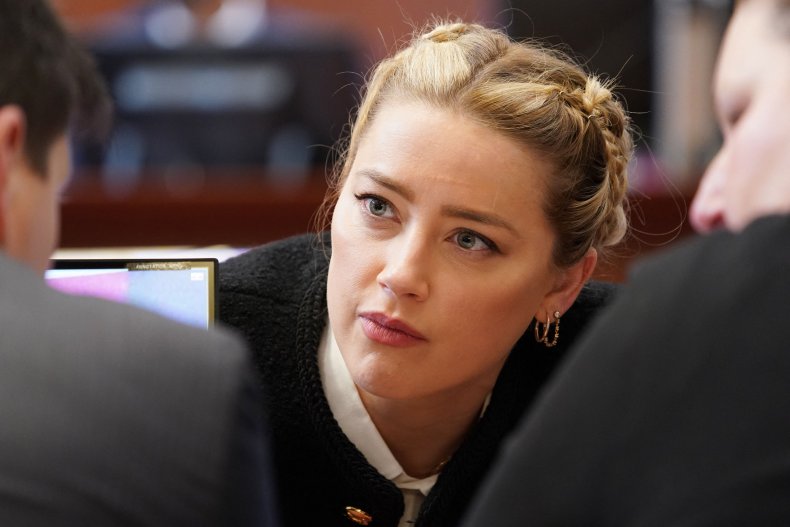 Later, Jacobs added of Depp: "His star had dimmed due to it getting harder to get to jobs, due to the reputation he had acquired due to his lateness and other things."
When asked what those other things were, Jacobs responded: "Just, you know, people were talking and the question was out there about his behavior."
When asked whether that behavior included alcohol and drug use, Jacobs answered affirmatively.
While the testimony could prove damaging to Depp's assertion that Heard's op-ed negatively impacted his career, Jacobs said that she had never seen the actor hit a woman. She also said that she never saw evidence of abuse on Heard.
Depp parted ways with Jacobs back in 2016, following litigation between the actor and his former managers Joel and Robert Mandel. Depp had claimed that Jacobs was among those who had betrayed his best interests in pricey lawsuits.
"All I know is that he was terminating everyone in his life, and I was just along for the ride," Jacobs said.
This is the second time the former couple has battled it out in court since divorcing. Depp lost a 2020 libel case against British tabloid The Sun, which had labeled the actor a "wife-beater" in reference to Heard's allegations of domestic abuse.
Heard accused Depp of domestic abuse during their divorce proceedings in 2016. The stars, who wed in 2015, had their union officially dissolved in January 2017, months after Heard filed for divorce from Depp.
While Depp had repeatedly denied ever having been violent to Heard during the three-week trial in London, the overseeing judge found that the U.K. publication's claims that the actor was abusive to Heard were "substantially true."
Depp, who was dropped from the Pirates of the Caribbean franchise in 2018, was "asked to resign" from Fantastic Beasts 3 following the 2020 verdict. He was subsequently replaced in his role as Gellert Grindelwald by Mads Mikkelsen.
The Depp v. Heard trial continues on Thursday, and Newsweek will be covering all the breaking stories from the Fairfax County courtroom on our live blog.